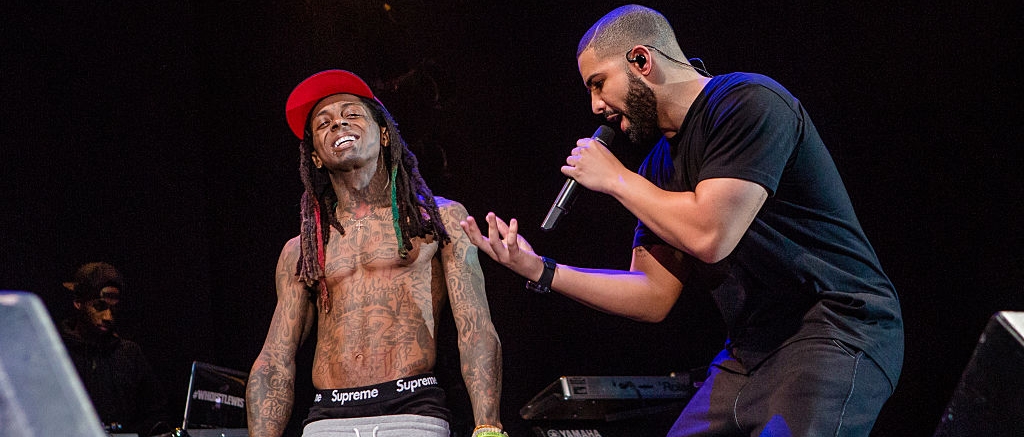 Drake recently opened up about exactly how one of his first interactions with Lil Wayne went. Specifically, the Canadian rapper noted that Wayne didn't know what his name was when they meant, during an episode of A Moody Conversation alongside Lil Yachty.
"And I think his name was kinda like 'Drake Drizzy Rogers' / Or 'Drizzy Drake Rogers,' I'm too busy to play father," Lil Wayne rapped in their 2008 collaboration, "Ransom."
Yachty then asked Drake if Wayne still calls him that, fifteen years later. That was when Drake asked if he was aware of the backstory before sharing how exactly that line came to be.
"My email was drizzydrake@rogers.com; Rogers was the service provider in Canada and [he] didn't realize the 'at' in the email was like a middle interference," Drake said. "He just thought my name was Drizzy Drake Rogers. I mean he rapped it once, I just didn't have the heart to correct him."
Rogers Communications, of course, is a major Canadian media and communications company that also owns the MLB's Toronto Blue Jays and the Rogers Centre, where Drake's beloved Toronto Raptors used to play their home games years ago.
Later in the interview, Drake and Lil Yachty discussed accents — with Canada coming up once again.
"I literally want to meet the first Toronto man of all time," Drake added. "I don't know who he is. I don't know where he got the accent from or any of that but I know that he's influenced all of us. I'm a full father talking like internet memes because that's just my upbringing."
Check out the full episode here.