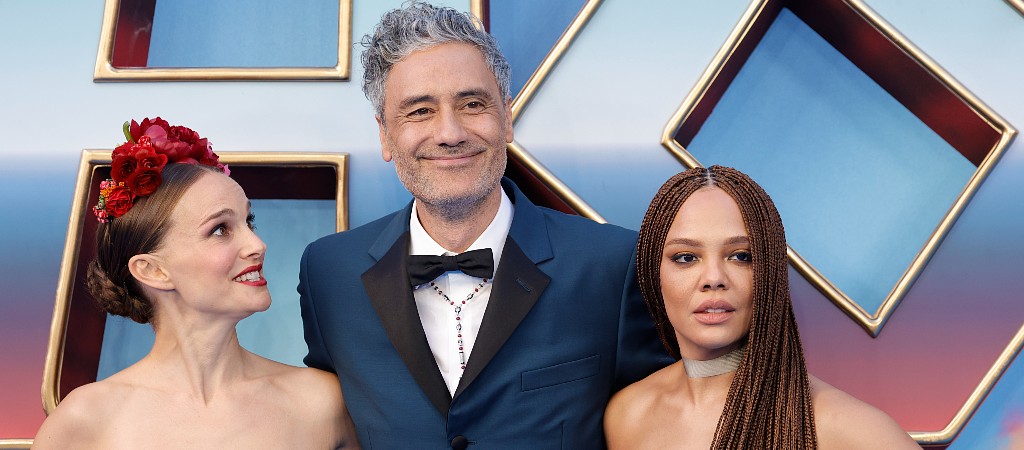 Star Wars shows no signs of slowing down when it comes to delivering Disney+ hit television series like The Mandalorian and its ever-growing number of spinoffs, but the franchise has not had the best of luck when it comes to getting a feature film off the ground. The last Star Wars movie to hit theaters was 2019's The Rise of Skywalker, which was financially successful but universally derided by both fans and critics. It also didn't help that Game of Thrones' creators David Benioff and D.B. Weiss were tapped for a new Star Wars film project right as they were being lambasted for that show's ill-fated series finale. (Benioff and Weiss would ultimately part ways to focus on their Netflix development deal.)
Since Rise of Skywalker, Lucasfilm has put all its weight behind its TV offerings, but there have been efforts to get a new film going. Marvel Studios head Kevin Feige was reportedly getting to live a lifelong dream of making a Star Wars movie and Patty Jenkins was tapped to direct Rogue Squadron, which for a brief moment, was on the fast track to becoming the first new film out of the gate. Both of those are now reportedly dead.
According to Variety, Feige's movie is no longer in active development (a major surprise given his strong ties with Disney) and Rogue Squadron is remaining shelved despite Jenkins' schedule opening after she exited Wonder Woman 3. However, Taika Waititi's Star Wars movie is still looking like the strongest contender to break the theatrical curse. Damon Lindelof's mystery project is also in the works.
Via Variety:
Sources say "Thor: Love and Thunder" filmmaker Taika Waititi continues to work on his possible "Star Wars" feature, and he would most likely have a part in it as well, similar in prominence to his standout role as an imaginary Adolf Hitler in his Oscar-winning 2019 feature "Jojo Rabbit." And although Lucasfilm has yet to officially confirm it, sources say the studio is committed to a "Star Wars" movie from director Sharmeen Obaid-Chinoy.
One of those films could snatch the December 2025 release date that Lucasfilm is hoping to fill. Considering Waititi has already re-entered the Star Wars universe with The Mandalorian Season 3 premiere, his movie being the first out of the gate is a strong bet for being announced at the upcoming Star Wars Celebration in London next month.
Or zero movies will be announced and Lucasfilm will continue to print money by slapping Baby Yoda on everything. If it ain't broke, why fix it?
(Via Variety)