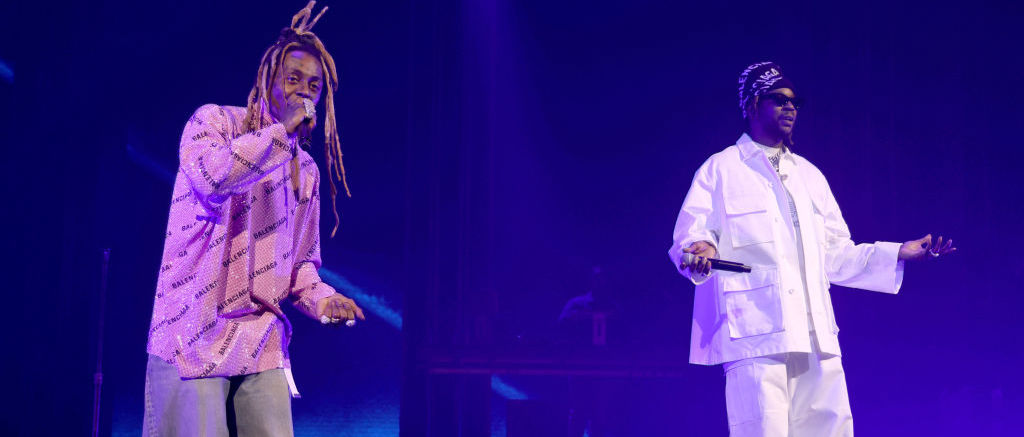 2 Chainz and Lil Wayne have been teasing a collaborative new album together. Their first project, 2016's ColleGrove mixtape, saw the two rappers blending the title from Georgia's College Park (Chainz) and New Orleans' Hollygrove (Wayne).
In a new video, 2 Chainz offered some more insight into what fans can expect from the forthcoming ColleGrove 2.
"Two, three, for years now working on this project, and I'm finally getting to the finish line of this project with me and Wayne that I'm so excited to bring to the marketplace," he said. "I'm still learning stuff. I'm still learning things in this business. And one thing that I have learned in this process is that no response is the response."
The follow-up project was initially intended to drop last year, but now an exact release date is unclear. As Chainz previously shared with DJ Akademiks, the duo has done quite a lot of work on it already.
"We were in the studio together," he shared around January of last year. "This time, we've been in the studio together multiple times working on this project. Whether going back in after we've done something or whatever. This one is definitely coming out this year. We're actually in the process of mixing it. Wayne's on every single song."
Here's hoping there's an official release date for it soon.