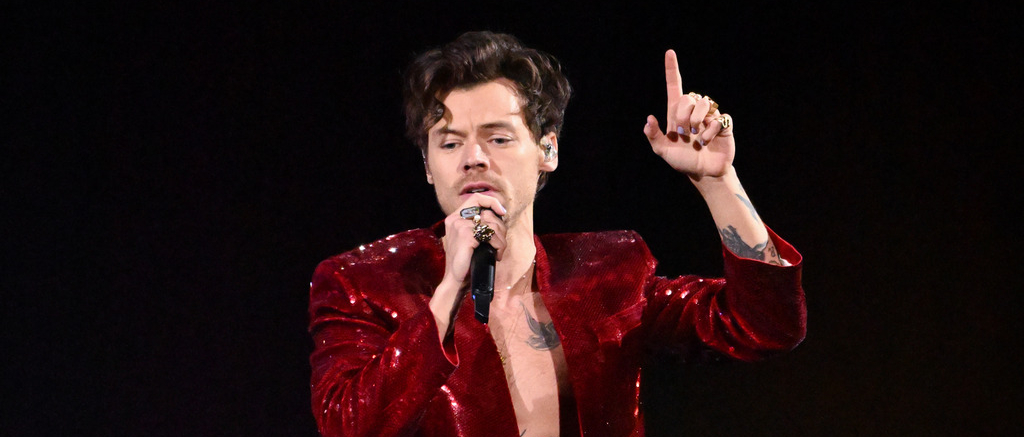 Pop star Harry Styles isn't on Twitter, but thanks to his recent slip-up on Instagram, he might be taking a hiatus from that social media platform as well. On Sunday (March 5), the "As It Was" singer uploaded a selfie onto his Instagram Story that sent One Direction fans into a frenzy. The image itself wasn't the point of interest; however, what the recording artist was wearing in the photo was.
During his Love On Tour spot in Auckland, New Zealand, yesterday (March 7), the singer seemingly addressed it to the sold-out Mt. Smart Stadium.
The selfie was of Styles sporting a shirt from One Direction's 2012 Up All Night Tour, and fans began to speculate that the theory of a potential reunion was correct. However, shortly after it was shared with his 48.3 million Instagram followers, the image was quickly taken down, which sparked another round of rumors. Some started to question whether or not Niall Horan's comment about "constantly speaking with" his former bandmates had any truth to it.
However, Styles brushed off the rumors chalking up the deletion of the image as a simple mistake. As he engaged in a conversation with a fan in the stadium, he said, "I guess some of us have secrets," adding, "Maybe, like some people, you want to keep something to yourself, and maybe one day you will accidentally post it to your Instagram Story."
@jesspinney

Harry mentioned the 1D shirt post in Auckland just now #hslot2023 #hslot #auslot2023 #hslotauckland #harrystyles
This wouldn't be the first time the musician embarrassed himself in front of his beloved fans. At least this time, no designer trousers were harmed in the process.