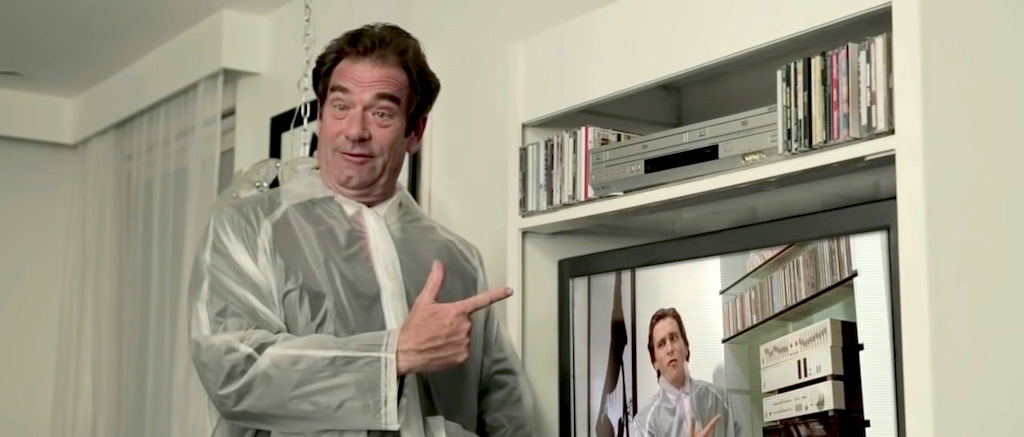 In a scene from the classic 2000 movie American Psycho (spoiler alert if you're 23 years late), investment banker Patrick Bateman (portrayed by Christian Bale) kills a fellow investment banker named Paul Allen (Jared Leto) while listening to "Hip To Be Square" by Huey Lewis And The News. While this particular scene has become an iconic moment in cinema, Lewis admitted that over two decades after the film's premiere, he still has not, and probably will not, watched the movie.
In an episode of Mark Hoppus' Apple Music After School Radio show revealed exactly why he refuses to watch American Psycho (as Exclaim notes). While he happily licensed "Hip To Be Square" to be played in the movie, Lewis didn't want the song to be featured on the soundtrack, as it would be placed alongside source music for the movie, and didn't feel it would be fair for fans to buy the album just for that song.
"On the eve of the release of the movie, they came out with a press release that went everywhere that said that Huey Lewis had seen the movie and it was so violent that he yanked his tune from the soundtrack, to pump up interest," Lewis recalled. "And that pissed me off, frankly, so I boycotted the film. I've never seen the film, but I did see the clip when we lampooned it for Funny Or Die."
The aforementioned Funny Or Die skit was shot about a decade ago, and features Lewis recreating the scene with Weird Al Yankovic. Check that out below.