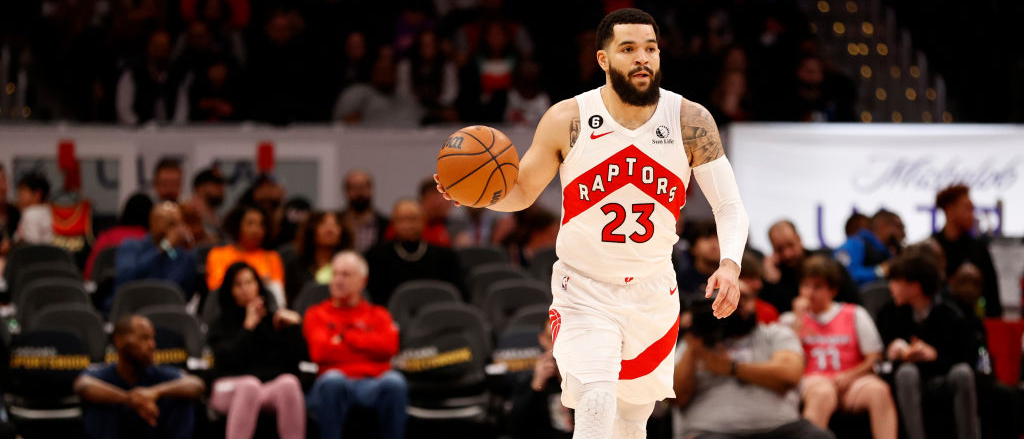 The Toronto Raptors fell to the Los Angeles Clippers on Wednesday night, 108-100. After the game, Raptors guard Fred VanVleet expressed frustration about the officiating, and made it a point to call out one referee, Ben Taylor, for being "f*cking terrible tonight."
Fred VanVleet went OFF on referee Ben Taylor and NBA reffing in general in his post-game after the Raptors loss. Haven't heard anything like this. pic.twitter.com/VcMkGTh0k3

— Faizal Khamisa (@SNFaizalKhamisa) March 9, 2023
After saying that he did not care about receiving a potential fine, VanVleet excoriated the officiating performance.
"On most nights, out of the three, there's one or two that just f*ck the game up," VanVleet said. "It's been like that a couple games in a row — Denver was tough, obviously. You come out tonight, competing pretty hard, the third quarter, I get a bullsh*t tech, changes the whole dynamic of the game, changes the whole flow of the game. Most of the refs are trying hard, I like a lot of the refs, they're trying hard, they're pretty fair, they try to communicate well.
"And then you got the other ones who just wanna be dicks, and it just kinda f*cks the game up," VanVleet continued. "Nobody's coming to see that sh*t, they come to see the players."
VanVleet expressed his belief that this is a widespread problem and not just something that happened on Wednesday night. He then expressed that games officiated by Taylor are the ones where "most of my techs this year" come from.
"At a certain point as a player, you feel it's personal, and it's never a good place to be," VanVleet said. "That's not why we lost tonight. We got outplayed. But it definitely makes it tougher to overcome."
The NBA has not announced a fine for VanVleet after his remarks.