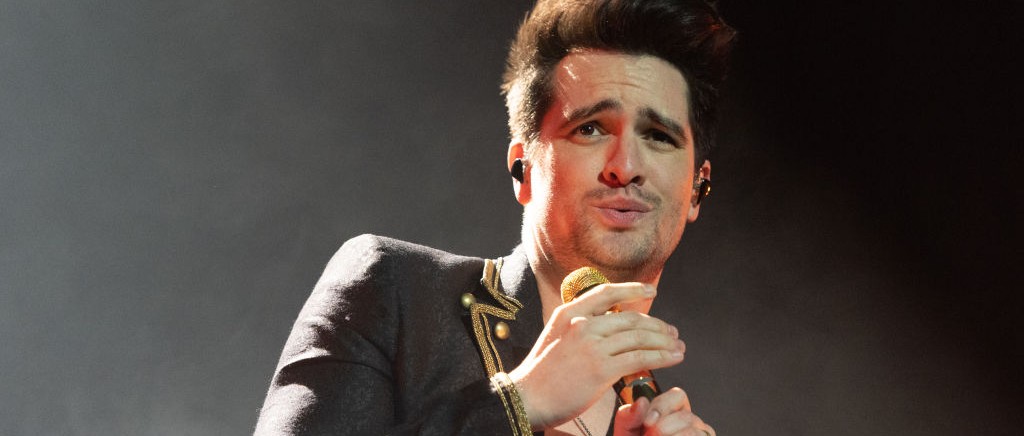 It's officially the end of an era. Last night (March 10), Brendon Urie performed his final show as Panic! At The Disco in Manchester. After the show, Urie took to the official Panic! At The Disco Instagram page to share a special farewell message to the fans.
"I'm overcome with gratitude," said Urie in the post's caption. "I just want to say thank you from the bottom of my heart. For the last 18 years, it's truly been an experience that I'll always be grateful for. So if you've been with us for 18 years, thank you very much. And if you've just joined us, welcome and….farewell. Either way, I love you very much, and I just can't say thank you enough."
Urie first revealed plans to end Panic! At The Disco back in January. Panic! first formed in 2004 as a band, however, Urie had been performing as a solo act since 2015. He revealed that once Panic! came to an end, he would be shifting his focus to his family. Urie and his wife, Sarah, welcomed a baby last month, as originally reported by People.
While all good things must come to an end, Panic!'s music will surely live on. In our latest episode of React Like You Know, several Gen-Z rappers, including Tia Corine and NLE Choppa, showed love to one of Panic!'s signature hits, "I Write Sins Not Tragedies."
Panic! At The Disco is a Warner Music artist. Uproxx is an independent subsidiary of Warner Music Group.