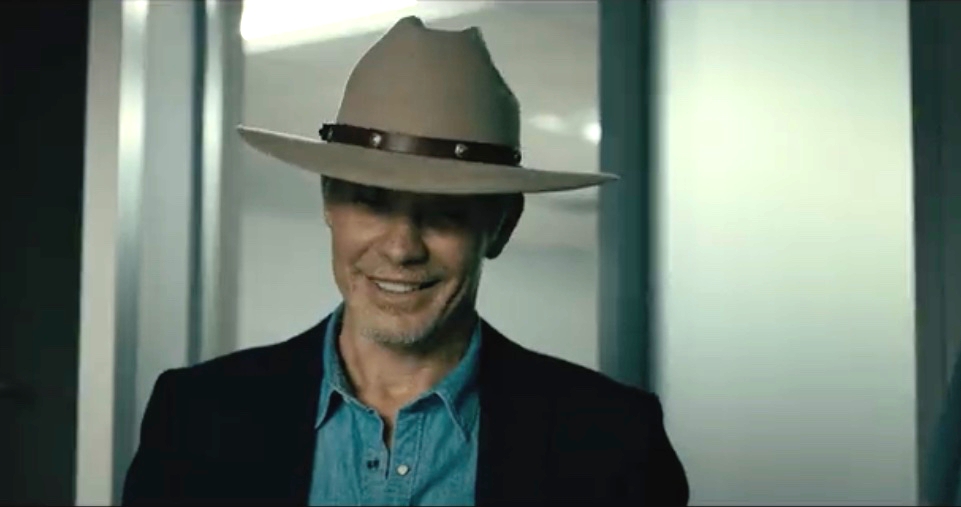 During last night's Oscars ceremony, FX dropped a full first teaser for The Bear, which makes sense, given that the pressure-cooker show became a sleeper hit with people clamoring for Season 2 (now arriving in June). However, the network also did back up to provide a preview sizzle reel of sorts, which means that we received a brief glimpse of footage for Justified: City Primeval, the revival that will bring back Timothy Olyphant as Elmore Leonard's extralegal-happy lawman Raylan Givens.
If you were worried about whether this revival could nail the vibe, well, I cannot appease your fears yet. However, HBO delivered the crescendo-and-expletive-laden goods with another Olyphant-starring revival for Deadwood: The Movie, so there's plenty of reason to believe that FX will treat your other baby properly. Catch a glimpse, now, of Olyphant back in action.
Raylan Givens can spar like no other with the bad dudes. Let's hope he whips out more fried chicken. And granted, this footage barely shows anything, yet it's an effective teaser in every sense of the word.
Previously, Olyphant told Conan O'Brien about the "insane" real-life shootout on the City Primeval set. Actually, that's a fantastic story to behold, but so is nearly every other meeting between Olyphant and O'Brien. While we're waiting for this new Justified series to arrive, rewatching a few of those talk-show moments would be a delightful way to pass the time.
Justified: City Primeval should arrive sometime in Summer 2023.