Who is in it for the right reasons? Will someone's head turn? Is Tom capable of answering any direct question with anything other than, "I don't know?" Wait, what is this season's euphemism for getting, um, handsy? These are all questions that arise when tuning into 'Love Island UK' Season 9. Follow along here as Uproxx (hopefully) answers your questions about the 2023 winter season and decides which couples we think are strong enough to last to the finale.
It took 57 days, 35 couples, 9 bombshells, 7 recouplings, and three couples going official, but Love Island UK season nine has officially reached the finale. The remaining couples are: Kai & Sanam, Shaq & Tanya, Ron & Lana, and Tom & Samie. They all became finalists after a public vote decided that Will & Jessie would be the last couple dumped from the island. The finalists have each had high and low moments during the season, with Casa Amor being the cause of most, but through it all, the remaining couples were to stay afloat and make it to the end. Now, their destiny and chances at being crowned winner of Love Island UK season nine lay in the hands of the public.
Ahead of the finale episode, your trustee Love Island critics have come together to share predictions for the finale. We have our picks for who should win season nine and who will win season nine as well as reasons for our picks. It all ends tonight, so until next time y'all (aka season 10). — Wongo Okon
Prediction #1
Who Will Win?: Kai & Sanam
Who Should Win?: Kai & Sanam
My two votes for this are the same, as Kai and Sanam have become far and away the standout couple from this season. Even the show's producers seem to know it, as their final date was set in a candlelit room and had them dressed in extremely fancy outfits. They survived the drama of post-Casa Amor (and Hurricane Olivia…) and truly grew so much stronger on our compatibility rankings. Originally, I did have some doubt that the public might side with Lana and Ron, but Twitter polls don't lie at 91 percent for Kai and Sanam to win it all. — Lexi Lane
Prediction #2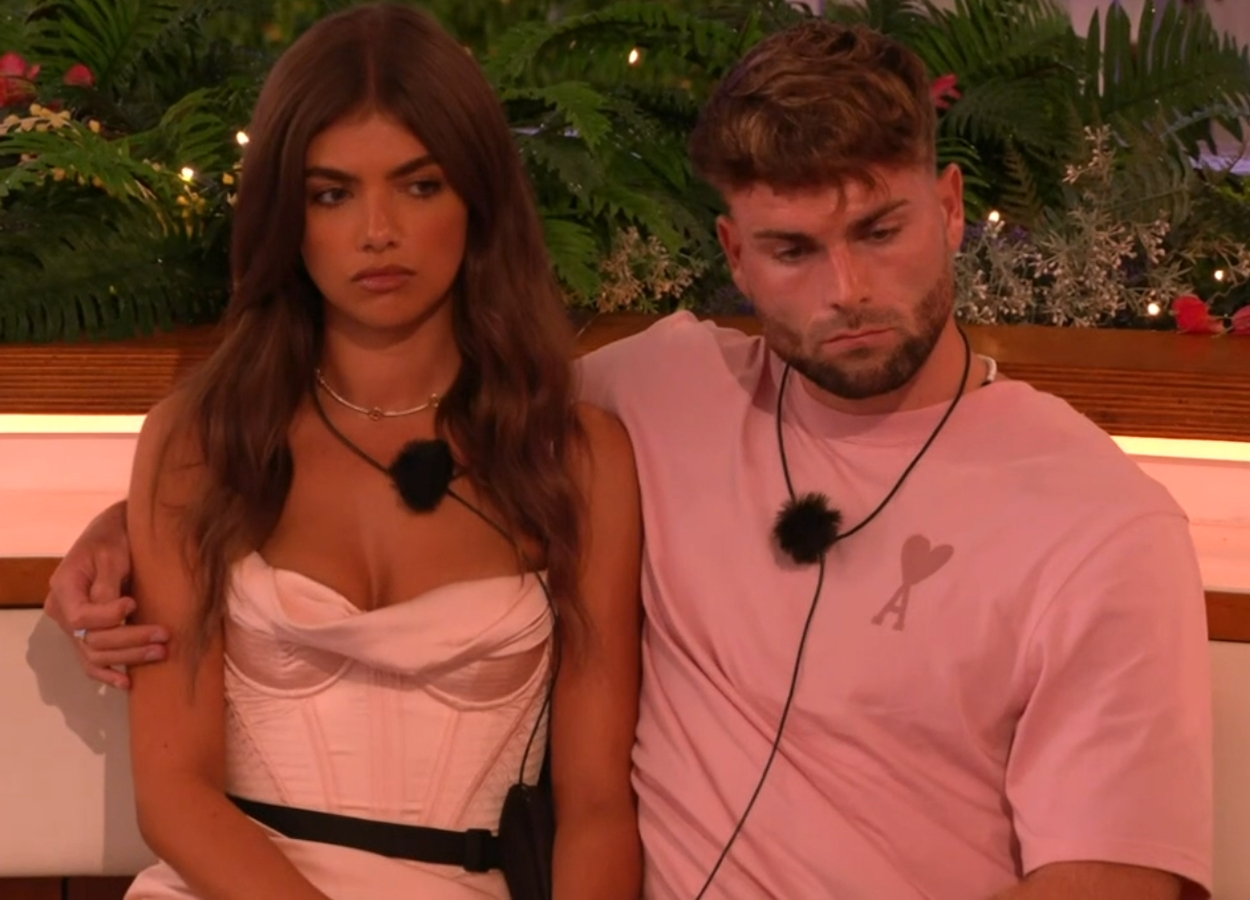 Who Will Win?: Tom & Samie
Who Should Win: Kai & Sanam
As the best parents, the most stylish couple, and the hottest couple, I think it's pretty clear Tom and Samie are viewer favorites. Though the two have definitely had their ups-and-downs (see: Tom nearly going for another girl and earning the nickname Terrace Tom during Casa Amor), both islanders are compatible. It's clear that Tom is head over heels for Samie (my new favorite British slang term is "worldie") and she feels the same way about him. It's hard for both of them to open up and show their vulnerable side, so admitting they're falling in love with the each other meant a lot. Even Tom's sister thinks they're a perfect match; she told him she thinks Samie is "the one" during Parent's Day. Thanks to the Casa Amor fallout, Tom and Samie have proved they can communicate well and work through their issues, which is especially important outside the villa. My prediction is that Tom and Samie will be crowned winners of Love Island UK Season Nine and split the $50,000 prize evenly.
Like my colleagues and fellow Love Island experts, I think Kai and Sanam should take home the trophy. I mean, come on, whose heart didn't completely melt when Kai told Sanam, "You're the kindest most sweet-hearted girl I've ever met." But unfortunately, I think they have suffered from the reality TV curse of not enough air time. Kai and Sanam's Beauty And The Beast-inspired last date gave us more background about the two than we learned in the season's entire 57 episodes. Throughout the show, Kai continually referenced his and Sanam's "similar backgrounds," and we finally found out what he meant. Not only do they both work with children (Kai is a school teacher and Sanam is a children's social worker), but they both were raised by a Caribbean and religious parent. We also found out from Parent's Day that Sanam's father recently passed, which definitely adds layers to the importance of Kai meeting her family.
On an unrelated side note, does anyone else find it hilarious that people in the UK consider living three hours away from each other "long distance?" Us Americans are crying in car culture over here. — Carolyn Droke
Prediction #3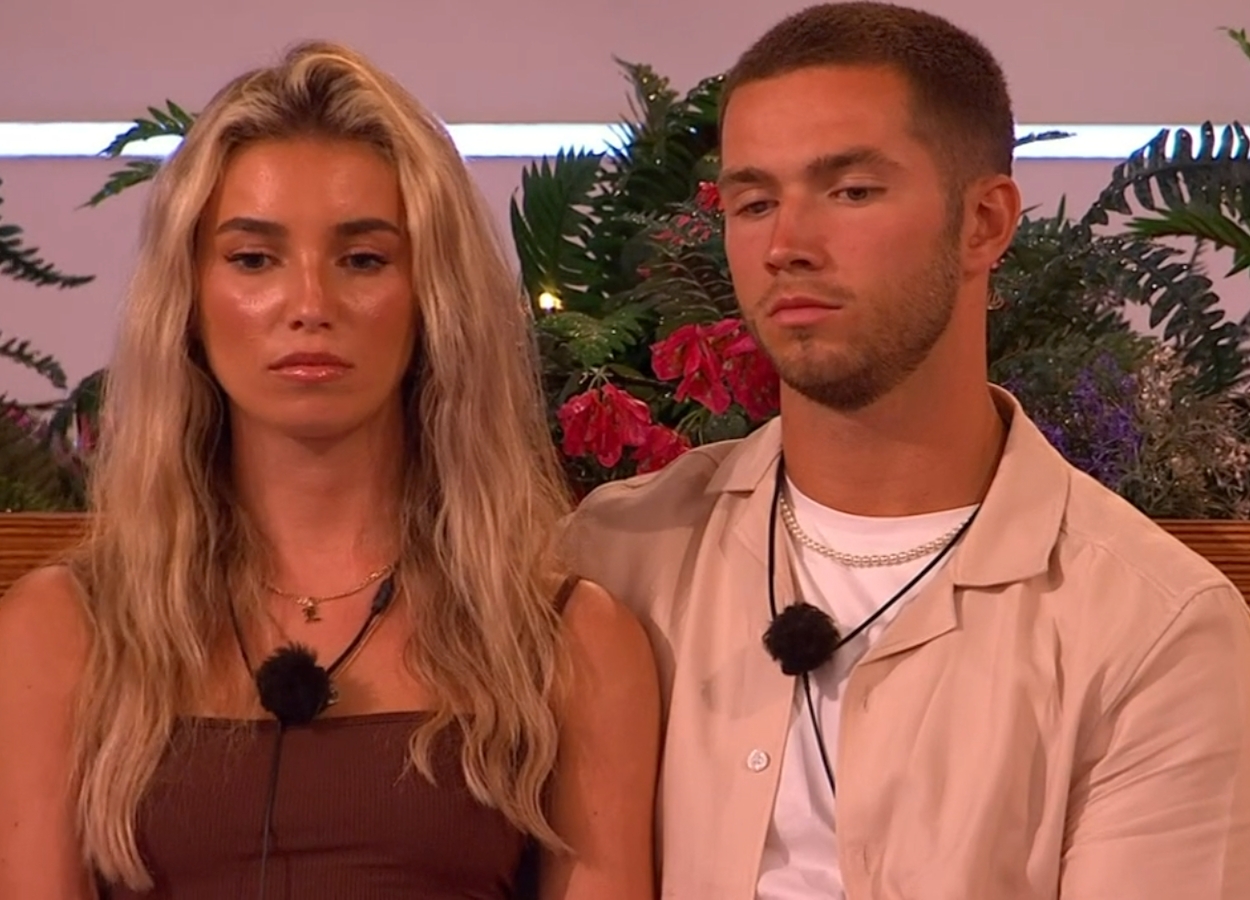 Who Will Win?: Ron & Lana
Who Should Win?: Kai & Sanam
Ron and Lana had their fair share of hiccups to start the season, but with Shaq and Tayna's post-Casa Amor mess leaving room for a new favorite, the duo used the opportunity to step into the lead position. Since then, they've more or less stayed in that lead position as this sort of unbreakable couple. They became the first to make it official as boyfriend and girlfriend this season, they've tried to stay out of the other couple's business (emphasis on try… it sometimes didn't work), and they've been looking forward to a life together on the outside. Though they're not my couple to pick as winners, it may be enough to convince the public that they're worthy of the Love Island UK season nine crown.
Now, if you gave me the sole power to select a Love Island UK season nine winner, the aforementioned crown would go to Kai and Sanam without a doubt. The two are an absolutely perfect match, and it couldn't be clearer as they've spent their post-Casa Amor time avoiding problems, laughing and smiling at each other, and living their best and most romantic lives together. Kai's newfound love for Sanam has also made him a much more enjoyable islander after Casa Amor than the same Kai that stuck behind that now-dumped Olivia prior to Casa Amor. Kai and Sanam are everything that Love Island is supposed to be, and our hope is that the public sees that to be true and votes them the winner of season nine. — Wongo Okon
'Love Island UK' season nine episodes can be viewed on the ITV app or the ITV website here.