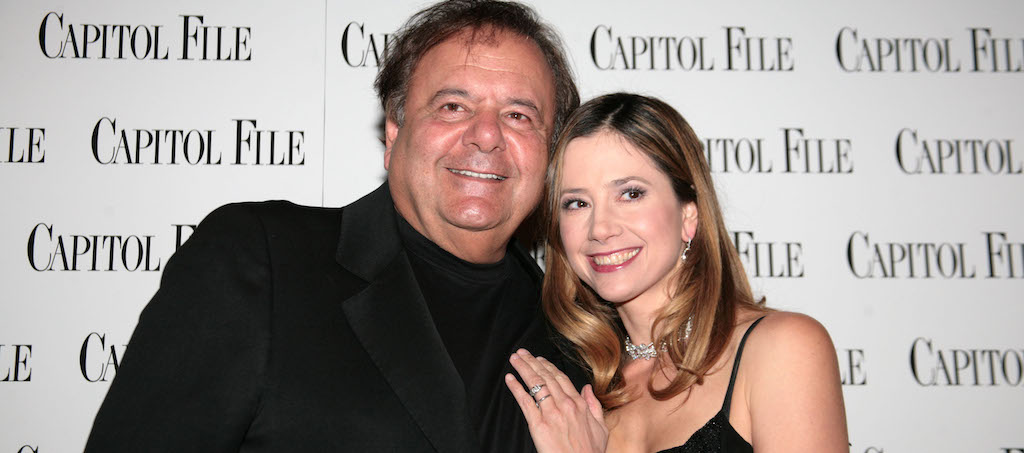 The Oscars' In Memoriam segment always leaves off a couple big names, but this year the producers really dropped the ball. They left off a ton of people, including Charlbi Dean, one of the stars of one of the Best Picture nominees, Triangle of Sadness. Another was Paul Sorvino, the beloved actor who passed away last summer at the age of 83. His bizarre omission was called out by not only his widow but also by his Oscar-winning daughter.
"It is baffling beyond belief that my beloved father and many other amazing brilliant departed actors were left out," tweeted Mira Sorvino, who scored an Academy Award for 1995's Mighty Aphrodite. She later elaborated in a subsequent tweet:
"I love you Dad. I miss you so much. PS, when I posted this I had not learned of my Dad's omission and that of several other incredible artists from the in Memoriam section. Incredibly hurt and shocked that my father's lifelong, irreplaceable, enormous contribution to the world of cinema was overlooked by whomever made that list. We, his adoring family, and you, his adoring public, know just how unique and incredible he was. We hope the Academy does something to put this right."
Sorvino's screen career dates back to the early 1970s and includes great turns in classics like The Panic in Needle Park, The Gambler, Reds, Cruising, Nixon, Romeo + Juliet. Perhaps his most famous work was as capo Paulie Cicero in Goodfellas, in which he busted out one of cinema's most blood-curdling stares.
Others left off the segment include Anne Heche, Tom Sizemore, Leslie Jordan, Barbara Walters, Cindy Williams, Melinda Dillon, Philip Baker Hall, Hugh Hudson, Peter Brook, Mike Hodges, George T. Miller, and Lisa Marie Presley. Robert Blake at least caught a shout-out, but not in a way he would have liked.
(Via IndieWire)