Paying $150 for a single bottle of bourbon in the United States at any liquor store is a huge ask. A regular bottle of Jim Beam or Evan Williams is around $15 — $10 on a good day — and delivers the ultimate goal of getting a buzz on with tasty bourbon. But at this price point, we're talking about something more than even the single barrel or barrel-proof expressions of Jim Beam or Evan Williams can deliver. This is about going beyond mash bills and specially charred oak barrels. We're deep into the bottles of whiskey that have something more to them. They run deeper. They hit harder. And more often than not, they're just better in ways that feel… ugh, don't hate me… almost celestial.
But that's not a universal truth. There are misses at this price point too. However, those misses are not on this list. Below, I've called out 15 bottles of bourbon that all freaking slap. These are the bottles that I think are actually worth dropping some serious coin on.
I've also ranked these bottles. The bottom half is made up of quality bourbons but might speak more to niche palates. The top half is universally amazing and iconic bourbon whiskeys (no matter where your palate is). So find the flavor profile that interests you, and then click on those price links to see if you can find that bottle in your region (local prices will vary). Let's get into it!
Also Read: The Top 5 UPROXX Bourbon Posts Of The Last Six Months
15. Kentucky Owl Kentucky Straight Bourbon Whiskey St. Patrick's Day Limited Edition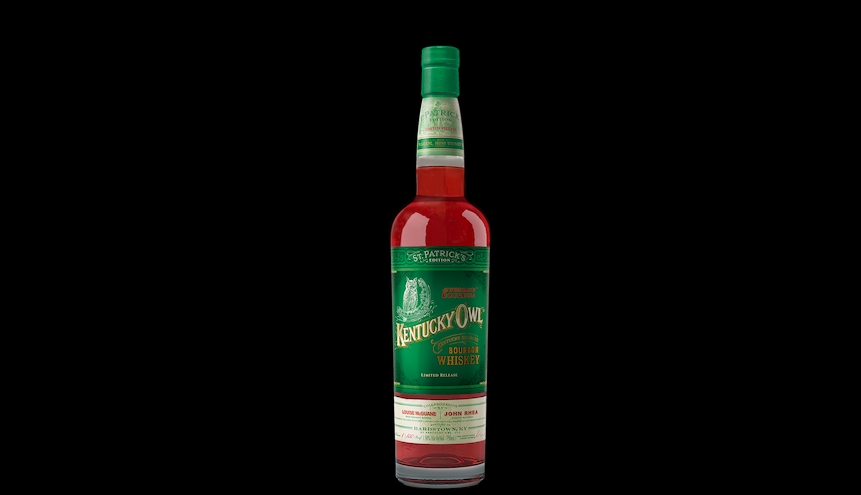 ABV: 50%
Average Price: $134
The Whiskey:
For this release, former Four Roses Master Distiller John Rhea teamed up with J.J. Cory Irish Whiskey's Master Bonder Louise McGuane to create a new whiskey that marries Kentucky bourbon and Irish whiskey. The whiskey in this bottle is a blend of four to 11-year-old bourbons, all of which were sourced from an undisclosed distillery in Kentucky. Those barrels were blended by Rhea and McGuane to create a flavor profile that represented both Kentucky and Ireland.
Tasting Notes:
Nose: The nose opens with a clear sense of fresh honey next to cinnamon toast, apple fritters, toffee sauce, crunchy peanut butter cookies, a smidge of new leather, and pine kindling.
Palate: The palate bursts forth with butterscotch that leads to sticky and warm cinnamon rolls drizzled with caramel sauce and stuffed with raisins and walnuts while dark chocolate oranges and lightly singed marshmallows create a sweet mid-palate.
Finish: The finish veers away from all of that toward huckleberry bushes and tart, almost woody berries while a vanilla tobacco leaf and more of that pine linger on the end of the taste.
Bottom Line:
This is a fresh and light bourbon that has a nice profile that runs deep spice and fruit with a mellow vibe. Since it is March and St. Patrick's Day is near, this is a pretty easy buy for weekend sipping.
14. Laws Intention Straight Bourbon Whiskey Origins Series Release 2022
ABV: 59%
Average Price: $129
The Whiskey:
This whiskey starts off with Laws' classic Four Grain Straight Bourbon made with 60% heritage corn, 20% heirloom wheat, 10% heirloom rye, and 10% heirloom malted barley. That hot juice then rests in barrels for three to 10 years before bottling at cask strength and no fussing, creating only 1,680 bottles.
Tasting Notes:
Nose: There's a soft graininess that leads to sour cherries, old leather, a hint of honey, and a whisper of orange.
Palate: The palate has a sense of cinnamon rolls with a crafty sweet graininess and subtle spice next to buttery grits and a twinge of black tea bitterness.
Finish: The end leans into a little more of that honey with an oatmeal cookie vibe next to woody spice.
Bottom Line:
This is an excellent crafty bourbon that balances soft and young graininess with deep aging, combing the new and classic in one glass. If you're looking for a great example of craft bourbon right now, this is it.
13. Cream of Kentucky 11.5-Year-Old Kentucky Straight Bourbon Whiskey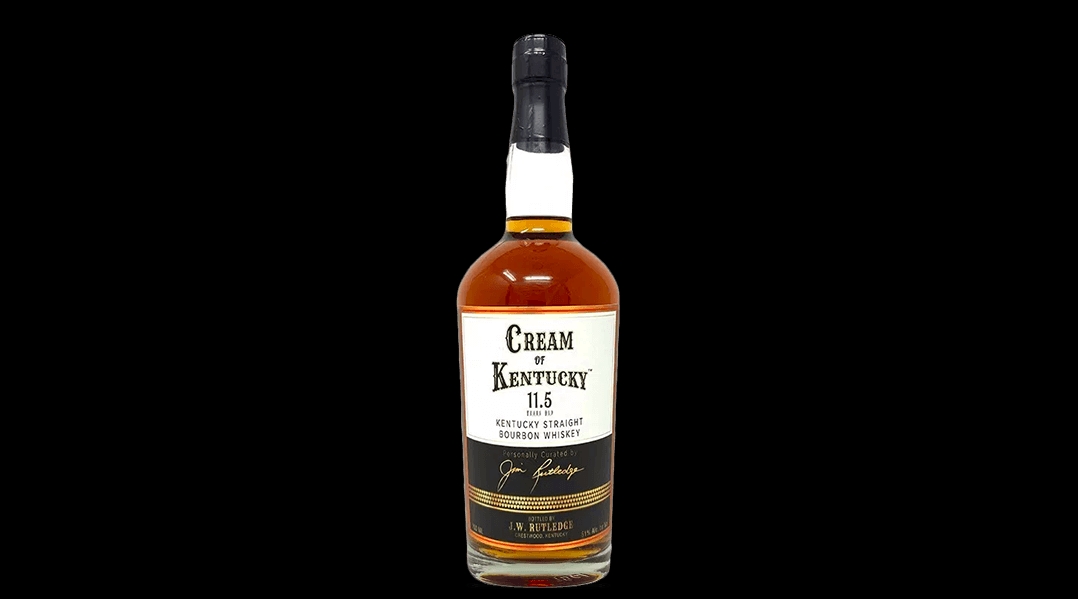 ABV: 51%
Average Price: $139
The Whiskey:
This whiskey is part of the bespoke sourced from bourbon legend Jim Rutledge. Rutledge spent 21 years as the head distiller at Four Roses, building the worldwide renown that the brand is now known for today. Rutledge is currently sourcing the best barrels he can find to create this throwback brand of whiskey — its labels used to be painted by Norman Rockwell back in the day.
Tasting Notes:
Nose: You feel the deep bourbon heritage from the nose through the finish as classic notes of oily vanilla husks, soft cedar, and rich toffee draw you in.
Palate: The taste holds onto the toffee and vanilla but also veers into sweet cherry with a rush of spice, almost like a Cherry Dr. Pepper in the best possible way.
Finish: A note of bitterness comes in late via a dark chocolate vibe (especially with a drop or two of water) while the silken sip fades, leaving you with warm and woody spices.
Bottom Line:
This is classic bourbon from top to bottom. It's the sort of bottle you bring home with you after a trip to Kentucky to show off to your local bourbon crew.
12. Orphan Barrel Copper Tongue Aged 16 Years Straight Bourbon Whiskey
ABV: 44.9%
Average Price: $134
The Whiskey:
This release from Diageo's Orphan Barrel program is from Cascade Hollow Distilling Co., better known as George Dickel. The whiskey is a marrying of two 16-year-old bourbon barrels that were hand-selected by Dickel Master Distiller Nicole Austin.
Tasting Notes:
Nose: This opens with a hint of buttery cornbread that immediately veers into cinnamon apple fritters, botanical spice barks, and old leather tobacco pouches filled with dry cherry tobacco cut with cedar bark.
Palate: There's a mild sense of eggnog spices next to vanilla buttercream with a clear note of old, musty cellar beams leading back to that warm tobacco chew, apple chips kissed with salt, and a soft cherry cookie.
Finish: The end leans into the old cellar beams with a hint of dark moss and old fall leaves underfoot next to softly spiced cherry syrup.
Bottom Line:
The ABVs are very low for a "barrel-proof" bourbon on this, making it one of the more unique barrel-proof whiskeys you can buy and taste. This really is a one-of-a-kind whiskey that tastes wholly unique while still delivering a big dose of nostalgia.
11. Blanton's The Original Single Barrel Kentucky Straight Bourbon Whiskey
ABV: 46.5%
Average Price: $136
The Whiskey:
Buffalo Trace's Blanton Single Barrel is made up of hand-selected single barrels that meet the sky-high standards of former Master Distiller Elmer T. Lee, who created the expression back in 1984.
Tasting Notes:
Nose: There's a clear sense of Christmas spices right away, leaning towards honey spiked with vanilla and an old cedar cigar humidor.
Palate: The taste holds onto the spice, especially nutmeg, as caramel kettle corn, more fresh honey, fresh red berries, and vanilla husks dominate the palate.
Finish: The end doesn't overstay its welcome as hints of eggnog spice, dry vanilla, and popped corn surface on the fade.
Bottom Line:
It's Blanton's. It's iconic for a reason and everyone should have at least one bottle on their bar cart at all times.
10. The Left Cross Puncher's Chance Straight Bourbon Whiskey Finished in Jamaican Dark Rum Casks Aged 14 Years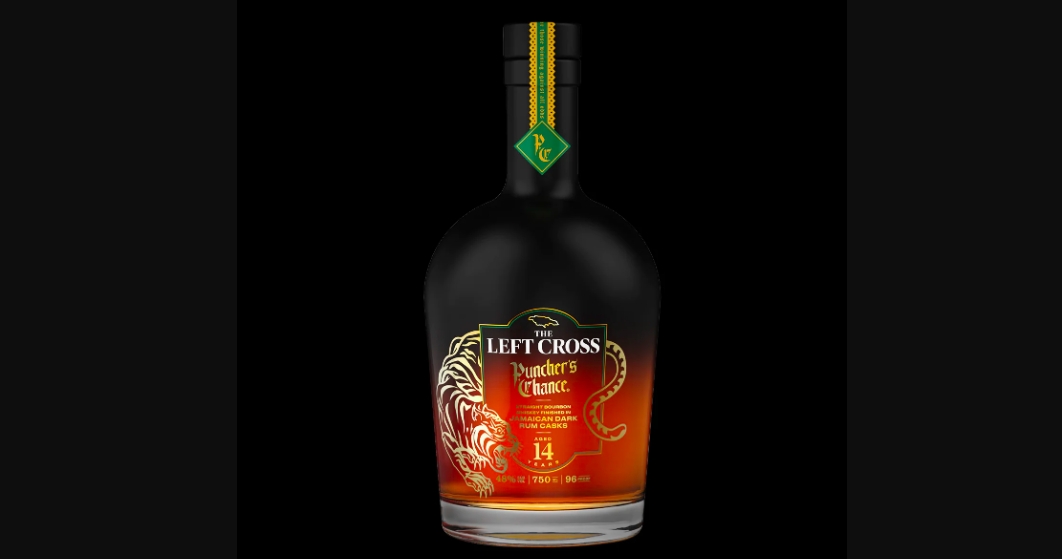 ABV: 48%
Average Price: $149
The Whiskey:
This sourced bourbon from Bruce Buffer (of UFC fame) is an old whiskey. The bourbon in the bottle is a 14-year-old whiskey made with 84% corn, 8% rye, and 8% malted barley. After around 14 years, that whiskey is re-filled into freshly dumped Jamaican rum casks that held rum for 12 years. After two to six months of additional maturation, those barrels are batched before proofing and bottling.
Tasting Notes:
Nose: The nose has a classic sense of old oak, dark vanilla, black cherry, and woody spices with a hint of spearmint-spiked molasses.
Palate: The palate has a mild hogo funk with bananas foster cut with brandy, old raisin boxes, winter spices, and a soft vanilla cake frosted with rum-raisin and dark cacao.
Finish: Soft brown sugar gives way to a warming mulled wine vibe with plenty of star anise, clove, and cinnamon next to plummy rum sweetness and Cherry Coke spiced tobacco.
Bottom Line:
This is one of those whiskeys that's just good. It has a great balance of rumminess that works with the older bourbon in the mix. It's also a great dessert or digestif pour thanks to all the botanical spices and sweet fruits.
9. Uncle Nearest Premium Whiskey Uncle Nearest Master Blend Edition Batch 012
ABV: 60.8%
Average Price: $150
The Whiskey:
While Uncle Nearest is distilling their own whiskey these days, but this is still the work of Master Blender Victoria Eady Butler with carefully sourced Tennessee whiskey barrels. In this case, Eady Bulter hand-selected the best-of-the-best from their inventory to create the perfect whiskey to exemplify the brand and Tennessee whiskey traditions.
Tasting Notes:
Nose: There's a lovely sense of sourdough old-fashioned doughnuts dusted in cinnamon on the nose with a hint of brown sugar, nutmeg, pecan, and cedar/tobacco with a warm edge.
Palate: The palate layers those pecans into a waffle with plenty of butter and maple syrup next to dried sour cherries with old leather, dried corn cobs, and spiced cherry tobacco next to dry black dirt with a hint of sweetness to it.
Finish: The end lessens the cherry and leads to peppery tobacco with a warm finish full of dry firewood, more of that woody maple syrup, and a dash of vanilla cream underneath it.
Bottom Line:
This is a tasty Tennessee whiskey that leans heavily into classic Kentucky bourbon vibes. Brass tacks, it's a delicious whiskey from an awesome brand. Get some and enjoy it to the last drop.
8. Knob Creek Small Batch Kentucky Straight Bourbon Whiskey Aged 15 Years
ABV: 50%
Average Price: $146
The Whiskey:
This whiskey is made from Beam's standard low-rye bourbon mash. Then it's left alone for 15 years in the Beam warehouses on specific floors in specific locations. The best barrels are then small batched and proofed down to 100 proof.
Tasting Notes:
Nose: Old saddle leather mingles with musty oak cellar beams and dirt cellar floors with an undercurrent of sweet dark fruits and mild caramel.
Palate: The palate holds onto that caramel as the fruit becomes dried and a cedar note arrives with a rich and almost sweet tobacco.
Finish: The dry cedar woodiness carries on through the end as the tobacco leads towards an almost oatmeal-raisin-cookie-dipped-in-cream vibe with a good dose of cinnamon and nutmeg, which creates an eggnog-laced pipe tobacco chewiness with a hint of that cedar and leather balancing it all out.
Bottom Line:
If you're looking for a stone-cold killer classic Kentucky bourbon, this is the bottle to get. It's … wait for it … quintessential. It's also deeply hewn and very accessible with a deep bench of classic flavor notes to keep you engaged from the beginning to the end.
7. Bardstown Discovery Series #9 Blended Whiskey
ABV: 56.25%
Average Price: $144
The Whiskey:
The Bardstown Discovery Series has become one of the most beloved and sought-after blended whiskeys in the game. Their latest edition is a mix of 35% eight-year-old Georgia bourbon, 31% 12-year-old Kentucky bourbon, 19% 17-year-old Tennessee bourbon, and 15% 12-year-old corn whiskey from Ontario. Those barrels are shipped to Bardstown where they're masterfully vatted and bottled as-is.
Tasting Notes:
Nose: The nose on this is dense yet inviting with hints of sour apple next to waxy cacao nibs, old boot leather, bruised plums, wet cedar bark braids, soft winter spice, and a hint of wet forest mushroom underneath it all.
Palate: The palate is ultra lush with creamy vanilla leading things off as layers of cinnamon cake, dry reeds, and a twinge of spicy orange tobacco leaf mingle.
Finish: The end is pure silk thanks to that vanilla with an accent of chanterelles and stewed plums in a ginger/cinnamon/clove brown sugar syrup base.
Bottom Line:
This is a blended bourbon with a touch of Canadian whisky in the mix to add a little extra somethin', somethin' to the mix. And that's what this pour feels like, "bourbon plus." It's also delicious from top to bottom and truly takes you on a journey. If you're looking for a great dinner pairing whiskey, this is the play.
It plays really well with spicy lamb, raw salmon, and dark desserts.
6. Nashtucky Special Release Kentucky Straight Bourbon Whiskey Aged 8 Years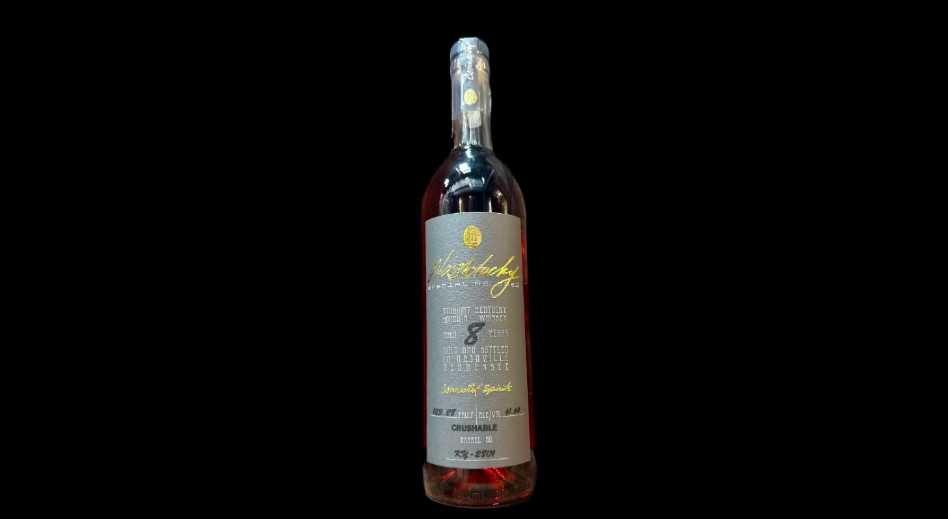 ABV: 59.8%
Average Price: $129
The Whiskey:
This whiskey is part of the new line from the famed Nashville Barrel Company. In this case, barrels were filled in Kentucky and then sent down to Nashville to age for eight years, colliding the worlds of Kentucky bourbon with the Tennessee climate. The results are bottled as-is one barrel at a time.
Tasting Notes:
Nose: Old lawn furniture with a hint of dry grass mixes on the nose with salted caramels, figs, dates, and prunes, a mix of wintry spices, a dash of white pepper, and some light stone fruit (think fresh apricot and plum).
Palate: The palate leans into spiced fig jam with a sense of spiced Christmas cake, burnt sugar, and candied citrus countered by dry sweetgrass braided with cedar bark next to singed wild sage and a hint of strawberry tobacco.
Finish: The end has a mild sense of warmth next to pear fruit leather and apricot jam with a hint of dark chocolate and dried strawberry tobacco in an old leather pouch.
Bottom Line:
These are deep and fascinatingly delicious whiskeys. Each one will be a little different, but the throughline is that they'll always be good. That makes this whiskey kind of exciting.
5. Weller The Original Wheated Bourbon Antique 107 Kentucky Straight Bourbon Whiskey
ABV: 53.5%
Average Price: $143
The Whiskey:
This is a non-age-statement bourbon that's called "Old Weller Antique" (OWA) by those who love the old-school vibes of the expression's previous iteration. The ripple with this expression is the higher proof. The barrels are vatted and barely proofed down to 107 proof before bottling (the entry proof is 114).
Tasting Notes:
Nose: The nose opens with a lovely sense of vanilla pods and orange blossom with a hint of old saddle leather and cedar bark next to wild sage, cinnamon, and caramel apple fritters and salted black licorice with a bundle of holiday spices and barks tied up with burnt orange and pine.
Palate: The palate is lush with a cream soda float with malted vanilla ice cream cut with cherries, dark chocolate chips, and espresso flakes next to cinnamon cherry bark tobacco on the mid-palate.
Finish: The end dives toward a thick braid of cedar bark, sage, and blackberry tobacco with a thin line of sweetgrass and vanilla pods woven in there.
Bottom Line:
This is one that you might be able to find for a lot cheaper (around $55) if you walk into the right liquor store on the right day in Kentucky. Outside of that, you're going to pay around this price. The whiskey is on this list, so you know I think it's worth it. Why? Well, it makes a fantastic Manhattan while also serving as a great pour with a single, large ice cube. It's versatile and tastes great. That's enough.
4. Woodford Reserve Historic Barrel Entry Kentucky Straight Bourbon Whiskey
ABV: 45.2%
Average Price: $129
The Whiskey:
This 2022 Master's Collection (that was just released in February 2023) experiments with entry proof. Master Distillers Chris Morris and Elizabeth McCall loaded this whiskey into barrels at a low 100-proof and let it do its thing (125 proof is the industry standard though that varies wildly these days). Once the whiskey in those barrels hit the best flavor profile, it was bottled completely as-is.
Tasting Notes:
Nose: The nose draws you in with real vanilla pods layers into apple-cinnamon coffee cake, spice-rich eggnog, hazelnut cream, black cherry pie filling, and a flutter of fresh and sharp spearmint dipped in creamy dark chocolate and then hit with a flake of smoked salt.
Palate: The coffee cake leans toward banana bread with walnuts on the palate as huckleberry jam leans into an almost sour creamy espresso with a shot of mint chocolate syrup.
Finish: Burnt orange arrives late to cut through the sweetness and adds some more bitterness as old oak and dry tobacco round things out.
Bottom Line:
Woodford Master Collection releases are always worth adding to your home collection. This one rises above with a truly amazingly nuanced profile that starts on the deep nose and finishes so luxuriously that you'll want to go back and buy a case of this stuff.
3. Nelson Bros. Whiskey Black Brier A Blend of Straight Bourbon Whiskeys Finished in Imperial Stout Casks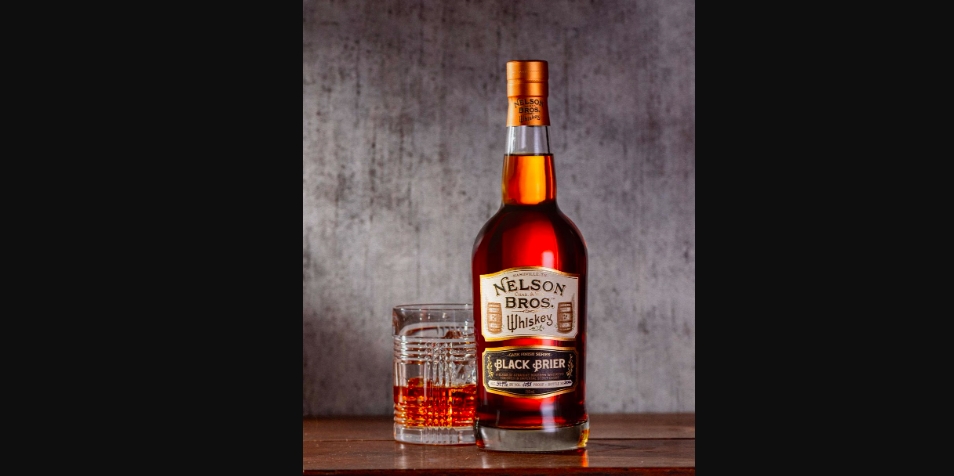 ABV: 54.9%
Average Price: $125
The Whiskey:
This whiskey takes Nelson Brother's bourbon and re-loads it into beer casks for a special finish. The bourbon is re-filled into freshly emptied imperial stout casks from Blackstone Brewing Company for a final maturation before batching and bottling as-is.
Tasting Notes:
Nose: There's a fascinating balance of mocha lattes made with cream counterpointed by orange creamsicles on the nose with a deep and most vanilla white cake frosted with a whisper of Almond Joy icing.
Palate: Almost waxy cacao comes through on the palate before the almond and toasted coconut drive the taste toward Nutella-smeared croissants and a flutter of cinnamon-heavy mulled wine with a nice sweetness to it a whisper of dried red berries.
Finish: Cinnamon bark and dark chocolate-covered espresso beans come through late with a creamy sense of that Nutella and mocha latte layering into a faint burnt orange tobacco vibe.
Bottom Line:
This is a once-a-year whiskey that you'll wish was on the shelf everywhere every day after just one sip. It's the perfect example of stout barrel aging with bourbon.
2. Colonel E.H. Taylor Small Batch Straight Kentucky Bourbon Whiskey Bottled In Bond
ABV: 50%
Average Price: $139
The Whiskey:
Buffalo Trace's Colonel E.H. Taylor, Jr. Small Batch is an entry point to the other 12 expressions released under the E.H. Taylor, Jr. label. The whiskey is a blend of barrels that meet the exact right flavor profiles Buffalo Trace's blenders are looking for in a classic bottled-in-bond bourbon for Taylor.
Tasting Notes:
Nose: The nose opens with a sense of soft corn mush with a hint of fresh green chili, Saigon cinnamon (a little sweet), orchard tree bark, and the black mildew that grows on all the whiskey warehouses in Kentucky.
Palate: The palate leans into buttery toffee with a twinge of black licorice next to cinnamon-spiced dark chocolate tobacco and a hint of huckleberry pie with vanilla ice cream.
Finish: The end has a salted caramel sweetness that leads back to a hint of sweet cinnamon and dark tobacco with a light sense of the fermentation room with a hint of sweet gruel.
Bottom Line:
This whiskey (like the Weller above) is the perfect workhorse high-end bourbon that every bar cart needs. This makes stellar cocktails and works as a killer sipper. Add in that this is essential Kentucky bourbon from top to bottom, and you can't beat it.
1. Garrison Brothers Guadalupe Texas Straight Bourbon Whiskey Finished in a Port Cask
ABV: 53.5%
Average Price: $149
The Whiskey:
This Texas whiskey is hewn from 90 30-gallon barrels of four-year-old bourbon that were transferred into 26 59-gallon Tawny Port casks for a final maturation of over one year. That whiskey is then bottled as-is after a touch of water was added.
Tasting Notes:
Nose: The nose on this bursts with raspberry, blackberry, redcurrant, and blueberry all stewed with plenty of holiday spices and folded into a cobbler topped with dense buttery buttermilk biscuits.
Palate: The palate leans into the spice with a focus on clove, nutmeg, and a very small whisper of anise as the berry turns more towards a fresh strawberry with dark chocolate-covered espresso beans chiming in on the mid-palate.
Finish: That chocolate-bitter vibe drives towards a finish full of cinnamon-spiked dark chocolate tobacco leaves, stewed plums, and a dollop of floral honey.
Bottom Line:
This is probably the best American craft whiskey on the market right now. The balance of soft craft bourbon notes next to the deep port is perfection. Plainly speaking, this is delicious whiskey. It being "port cask finished" or "craft bourbon" or "Texan bourbon" is just a sidenote to how well made this is at its core.