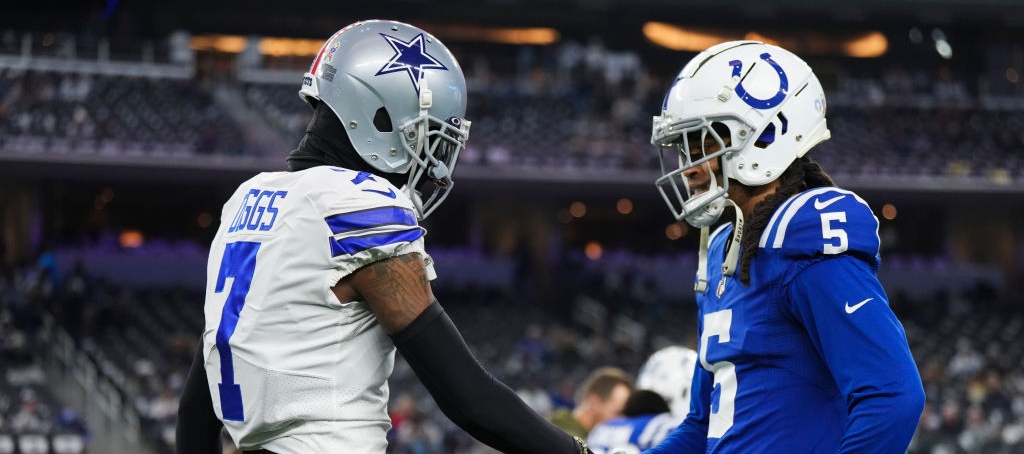 For the second time this offseason a perennial Pro Bowl corner is on the move to a contender in a trade. After Jalen Ramsey got dealt to Miami over the weekend, the Dallas Cowboys have beefed up their secondary opposite Trevon Diggs by sending a compensatory fifth round pick to the Indianapolis Colts for Stephon Gilmore, per Tom Pelissero and others.
As is always the case in NFL trades involving star players, the pick going back to the Colts feels far below the value of Gilmore on the field, but Indianapolis' motivation in this deal is not to try and replace his production with the return but to simply clear cap space for what one assumes will be a bigger move elsewhere. Considering Indianapolis has a roster imbalance where most of their best players operate on the defensive side of the ball, it's not a shock they'd move the talented veteran corner, likely with an eye on an offensive upgrade somewhere down the road this offseason.
For Dallas, it's a seemingly terrific move, as they needed an upgrade opposite Diggs in the secondary and get another very good veteran corner to bolster their pass defense. While Gilmore might not be the same guy that won DPOY in 2019, he's still got terrific length and physicality, coming off of a season with 66 tackles and a pair of interceptions in Indy, and will present quite the challenge for opposing offenses. Given the Cowboys terrific pass rush, adding another corner who can take advantage of QBs having to get rid of the ball quickly is a big boost and with Diggs on the other side, they figure to be very productive at turning opponents over.