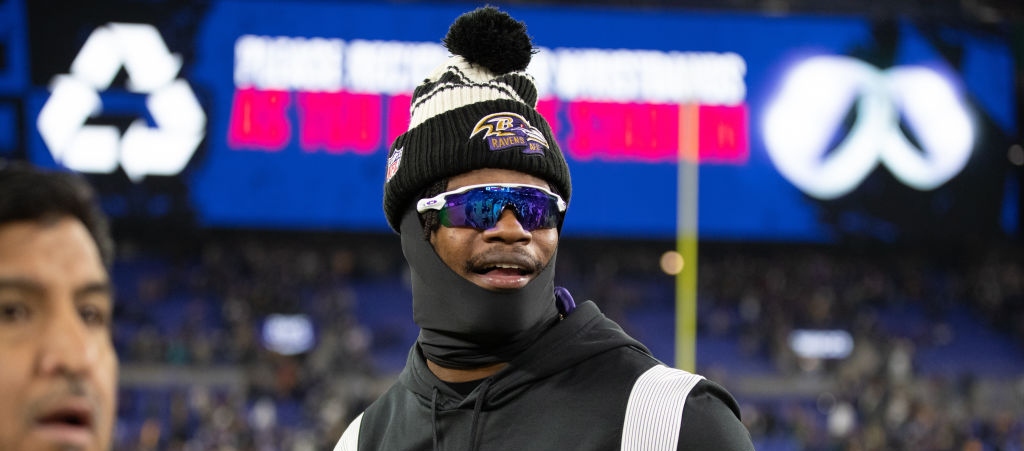 Lamar Jackson is still a member of the Baltimore Ravens, although his future with the team is unclear. After efforts to hammer out a long-term contract extension failed to lead to a new deal, Baltimore put the non-exclusive franchise tag on the former NFL MVP last week. The two sides can still negotiate on a deal, but the catch is that Jackson can agree to a contract with another franchise, and if Baltimore does not choose to match it, Jackson would change teams in exchange for a pair of first-round NFL Draft picks. There has, however, been reported a lack of interest in doing that around the league, which has raised some eyebrows.
On the most recent episode of Adam Schefter's podcast, the ESPN insider brought word that Jackson turned down a deal that could have brought him up to $200 million, with Schefter claiming that it was $200 million in guaranteed money. Jackson caught wind of that report and made clear that it is not true.
133/3years fully guaranteed but I need a agent?

— Lamar Jackson (@Lj_era8) March 14, 2023
People throw at the wall and hope it stick

— Lamar Jackson (@Lj_era8) March 14, 2023
Now, as Schefter laid it out, Baltimore never actually offered Jackson $200 guaranteed. The star signal caller would have gotten $133 million guaranteed at signing, and then, there were additional incentives that would have brought it up to $200 million. But because the NFL has weird verbiage on things, Schefter said the deal would have given Jackson "$200 million in guarantees."
"Chris Mortensen and I reported on this last September when Lamar Jackson was offered a deal that he turned down. A deal that included at the time he was offered $133 million due at signing," Schefter said, per Baltimore Beatdown. "$133 million guaranteed. The contract also had injury guarantees that brought the guarantees to $175 million and it then had a springing guarantee that could've brought the value for the contract, the guaranteed money of the contract to $200 million in guarantees… and yes, those were the actual numbers and that was the situation. So those really were the guarantees for Lamar Jackson."
As of right now, Jackson is slated to make $32.4 million with the Ravens next year.