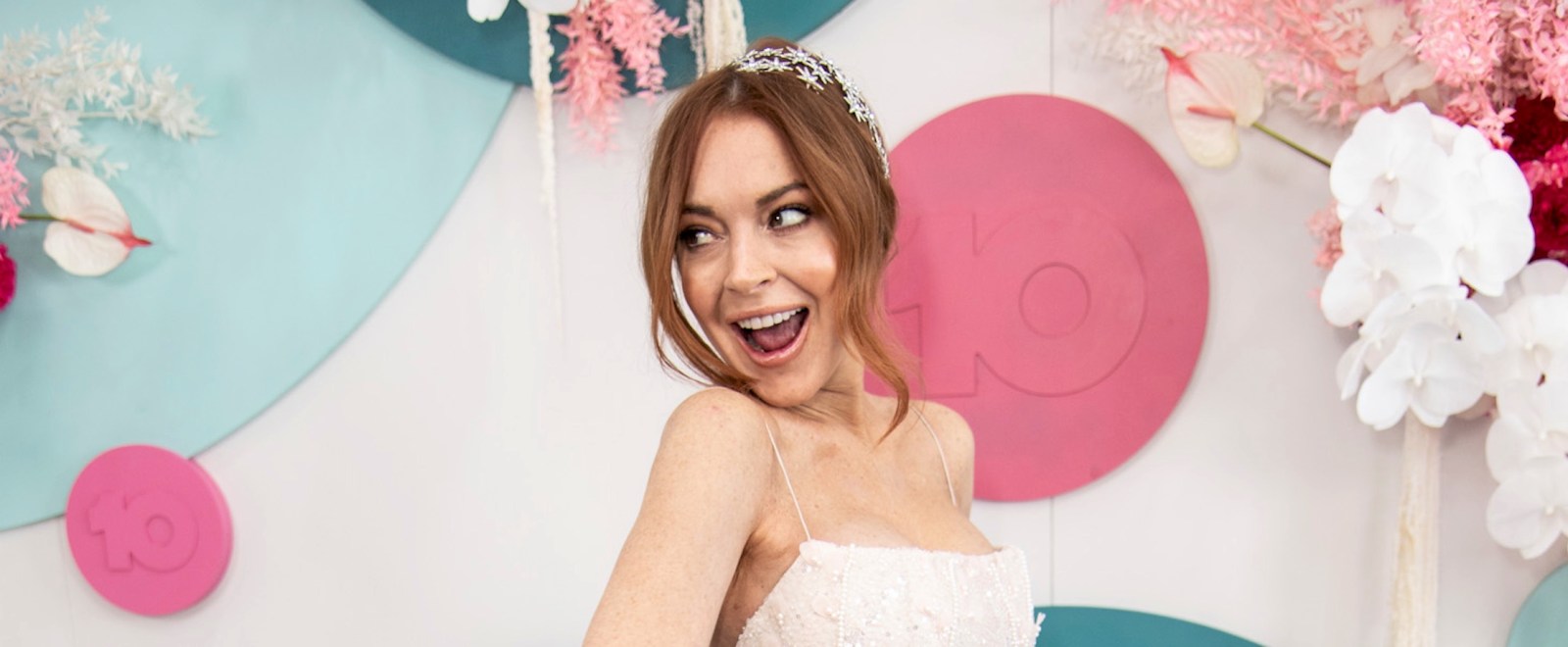 Lindsay Lohan is about to be a mom. Not like a regular mom, a cool mom.
The Mean Girls star shared a cheeky pregnancy announcement on Instagram Tuesday with a photo of a white onesie with the words "Coming Soon" in black lettering on the front. She captioned the image saying, "We are happy and blessed," before sneaking in a few appropriately-themed emojis for good measure.
Lohan met her husband, financier Bader Shammas, in Dubai around 2018 and the two secretly tied the knot sometime in 2022. Now the couple is expecting their first child together and fans are losing it, sharing memes from some of Lohan's most popular movies and hyping this next stage of the Lohanaissance.
Lindsay Lohan is pregnant, so I need Disney to get in the board room and get 𝐓𝐡𝐞 𝐏𝐚𝐫𝐞𝐧𝐭 𝐓𝐫𝐚𝐩 𝐈𝐈: 𝐒𝐰𝐢𝐭𝐜𝐡𝐞𝐝 𝐀𝐠𝐚𝐢𝐧 going where Annie and Hallie are both pregnant with twins, but the hospital mixes them up and one twin from each sister gets switched out pic.twitter.com/0237NoTqD5

— Meech (@MediumSizeMeech) March 14, 2023
imagine lindsay lohan's baby born on october 3rd.. it would be too iconic

— 2000s (@PopCulture2000s) March 14, 2023
Lohan, who currently lives in Dubai with Shammas, told TMZ the pair are "very excited for our new family member to arrive and we are looking forward to this next chapter of our lives!" Lohan's been making a comeback of sorts over the past few years, scoring a two-picture deal with Netflix while her former co-star Jamie Lee Curtis stokes rumors that a Freaky Friday sequel might be on the horizon. She's also been rumored to be making a cameo in the Mean Girls Musical movie that Tina Fey is producing.
Now it looks like impending motherhood can be added to her busy schedule.
(Via TMZ)