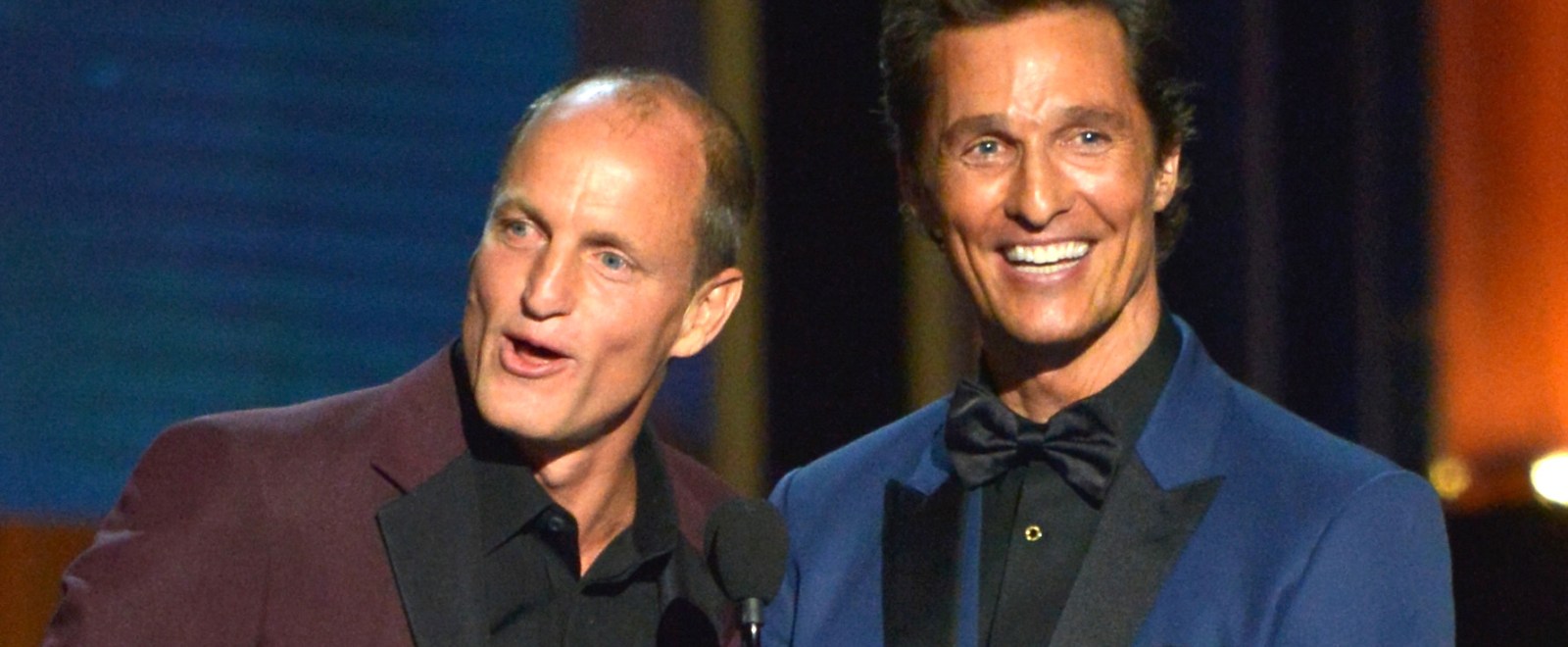 The gang is getting back together! And in this case, "gang" is referring to Texas darlings Matthew McConaughey and Woody Harrelson. The duo first starred alongside each other in HBO's True Detective and will team up for a new series for AppleTV+ with a slightly different tone. Alright Alright Alright!
Schitt's Creek alum David West Read is developing a currently-untitled series that will follow the two long-time friends as they try to cohabitate on McConaughey's Texas ranch. While this isn't the Yellowstone spinoff we were promised...it certainly sounds appealing. If anything, your dad will love it.
According to The Hollywood Reporter, The 10-episode series is expected to be a "heartfelt odd couple love story revolving around the strange and beautiful bond between Matthew McConaughey and Woody Harrelson. Matthew and Woody's friendship is tested when their combined families attempt to live together on Matthew's ranch in Texas." As we all learned from 2020, it can be very hard to successfully live with people you supposedly like!
The series will be produced by the duo alongside David Ellison, Dana Goldberg and Matt Thunell of Skydance, Bill Bost, and Jeremy Plager. We can thank Yellowstone for the uptick in ranch popularity, though a McConaughey and Harrelson comedy will probably feature less drama. But that doesn't mean it won't be weird.