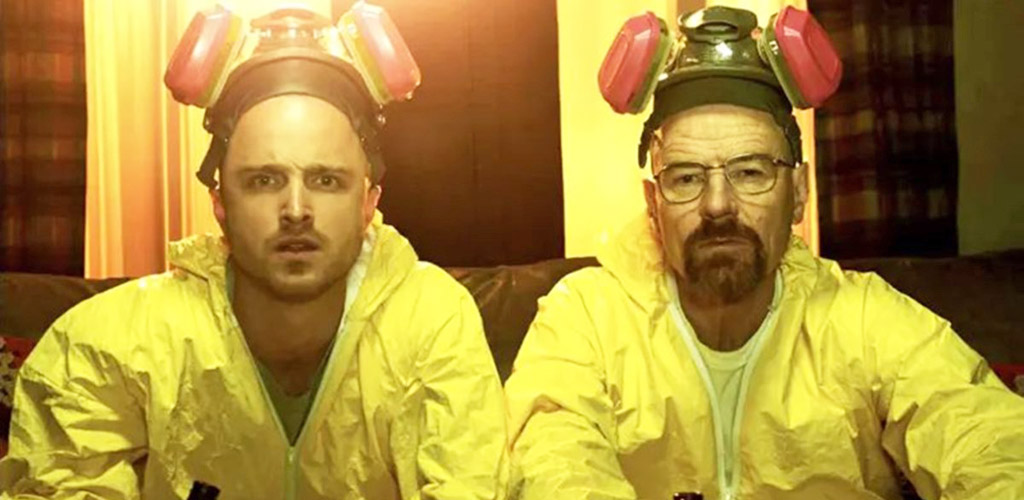 The "real" Walter White was last seen snacking in the desert for a Breaking Bad-themed Super Bowl commercial. Yet the darker side of his legend lives on, apparently in Russia, where a man dubbed as the "Russian Walter White" allegedly ran an amphetamine ring with his wife out of their apartment. The story is typically sketchy, as The Daily Beast reports, given that this duo claims to have only sold "fake" drugs while pulling the wool over customers' eyes in order to raise money to save animals.
Yes, you read that correctly Diana Gribovskaya is the science teacher in this scenario, and Dmitry Karavaichik is her veterinarian husband. The pair received hefty prison sentences, and since Vladimir Putin has grown increasingly desperate for recruits, the Wagner Group (who Putin has hired as mercenaries for his Ukraine war) has now pulled in the husband for Putin's cause. This does not bode well for the husband living, given that Putin recently cut off the ammo supply of Wagner, but Diana received a pardon in exchange for him essentially signing over his life. The Daily Beast has more details:
Reports had already emerged in January that Karavaichik had joined Wagner after an image was released showing the group's founder, Yevgeny Prigozhin, alongside former prisoners who had been cleared of their convictions after fighting in the war in Ukraine.

Independent Russian investigative group Agentstvo (The Agency) identified Karavaichik as one of the ex-convicts in the photo. The BBC said the group — which also allegedly included a murderer who had drowned his friend — were also given medals "for courage" after completing a six-month stint on the frontline..
With that detail, the story of this war grows ever messier. Russia recently notched their day of greatest losses in this conflict after 1,000 soldiers lost their lives fighting in Ukraine. Putin has also taken to recruiting female convicts after restocking the Russian army with a hefty supply of male convicts. And it seems that the Russian version of Walter White could suffer a fate worse than his alleged inspiration in the AMC show. As they say, war is hell.
(Via The Daily Beast)