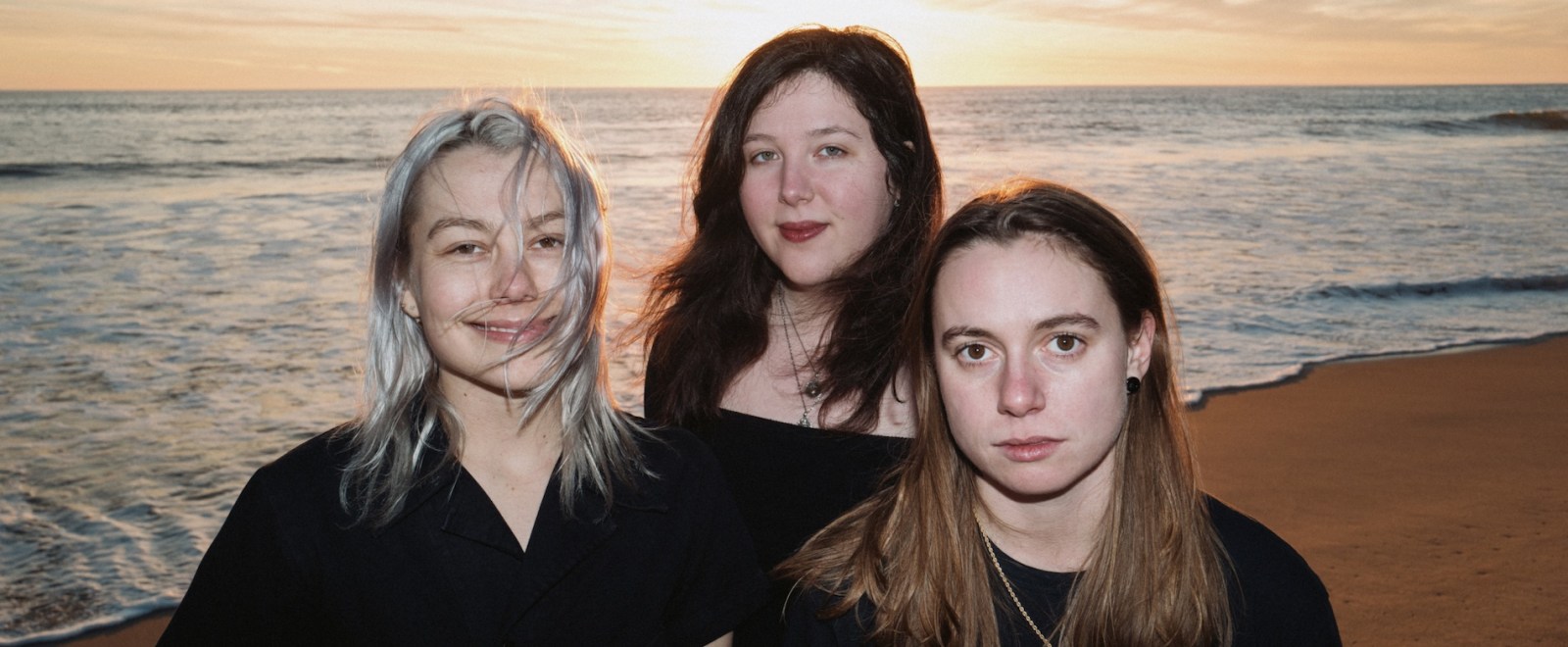 Boygenius — the supergroup comprised of Phoebe Bridgers, Lucy Dacus, and Julien Baker — don't do things conventionally. The group reformed only a week after Bridgers shared her LP Punisher in 2020. While announcing that their debut full-length The Record was arriving later this month, they also unveiled three lead singles.
So why not pick an odd place to put on a performance? The trio took the stage at baggage claim at the Austin-Bergstrom International Airport in Texas on Tuesday, March 14. As music lovers piled off planes to get ready for SXSW, they were surprised by the three singers with acoustic guitars. This might be the only scenario in which airport baggage claim is not terrible.
@xboygeniusx pic.twitter.com/zDPopeo118

— Austin-Bergstrom International Airport (AUS) (@AUStinAirport) March 14, 2023
Since the unleashing of "$20," "Emily I'm Sorry," and "True Blue," the trio has also unveiled the single and video "Not Strong Enough," as well as debuted "Cool About It" in a live performance in New York City.
In a Rolling Stone interview, they discussed weird ways in which they're going to make the tour for the album fun, specifically one idea about Bridgers and Dacus making out during a Baker guitar solo. Bridgers also touched on the subject of how she would like to "normalize talking sh*t about fans."
The Record is out 3/31 via Interscope. Pre-order it here.