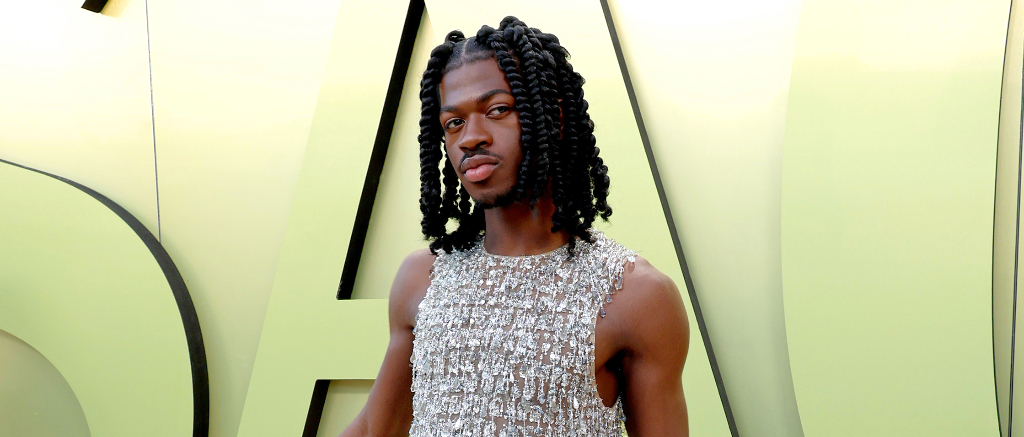 Lil Nas X has found himself in hot water. Although the rapper has practically made a career off of sparking controversy online (just look at the backlash he received from his Satan shoes and the devil imagery in his music video for single "Montero"), this time, he's causing harm to the queer community, to which he himself belongs.
Yesterday (March 14), the rapper uploaded a picture of what appeared to be a Black woman to his Twitter page with the caption, "the surgery was a success," joking that he had undergone gendering affirming surgery. It is unclear if the image posted was of an AI-generated image of himself as a woman or if it was of an actual random woman on the internet who looks like him; either way, fans did not find any humor in the joke calling him out for being insensitive.
Users weren't afraid to call him out for it, given that several pieces of anti-LGBTQIA+ legislation across the country have been introduced and, in many cases, passed to criminalize gender-affirming medical care for trans people.
Initially feeling wrongfully attacked by users, Lil Nas X brushed their comments off. But now, the musician has taken back to Twitter to apologize.
He wrote, "Apologies to the trans community. I def handled that situation with anger instead of considering why it was not cool. Much love to you guys. Sorry."
apologies to the trans community i def handled that situation with anger instead of considering why it was not cool. much love to you guys. sorry

— i am reading all that (@LilNasX) March 14, 2023
Then, the apology train ended there because after one user called him out for being insincere, he quickly clapped back, writing, "girl eat my ass."
As an entertainer that has been constantly attacked and made the butt of several jokes due to his sexual orientation, trans fans are extremely disappointed in Lil Nas X's behavior.