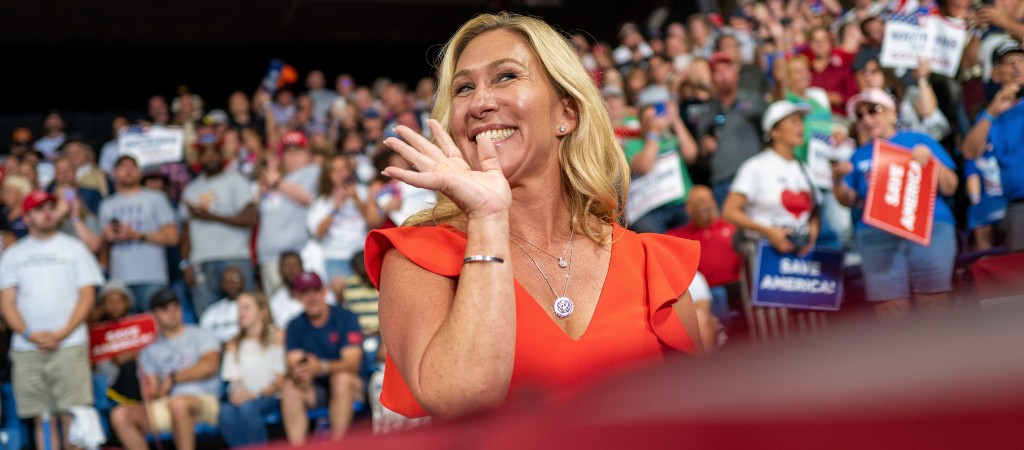 Thanks to a calculated alignment with Kevin McCarthy where she served as biggest ally during the contentious Speaker of the House vote, Marjorie Taylor Greene has seen her political star rise from disgraced congresswoman to sitting on several key House committees. Heck, McCarthy even let her preside over Congress as Speaker Pro Tempore for a day. There's seemingly no limit to Greene's power, but there probably should be after her latest political stunt.
During a recent House Homeland Security Committee hearing in Texas, Greene reportedly revealed intelligence that may have been classified. While questioning U.S. Border Patrol Chief Raul Ortiz, Greene openly asked him about explosives that were found near the border and whether he was aware that they were planted by "cartels." Ortiz refused to answer the question citing the confidential nature of the topic.
"I will tell you that some of this information that I receive, I receive in a confidential [sensitive compartmented information facility (SCIF)]," Ortiz told Greene. "So I'm going to be a little hesitant of briefing what I know and what I don't know with respect to some of those, an event like that."
Greene, however, defended her disclosure of classified intel. Via Raw Story:
"I understand, Chief Ortiz, but I'm not going to be confidential because I think people deserve to know," Greene declared. "Our Border Patrol agents should not be in those type of conditions where they are at risk of being blown to pieces by the cartels, who, by the way, are criminals, and they should be treated as such."
The Georgia congresswoman proceeded to grandstand even further by demanding America go to war with the cartels.
"As a matter of fact, I've co-sponsored legislation to declare war on the cartels because they are definitely declaring war on us, the American people, and our Border Patrol agents, and I've had enough of it," Greene said. "And I know Americans have had enough of it."
In Greene's defense, former President Trump may have declassified the material with his mind, so we can't confidentially say whether Greene erroneously divulged national secrets or not. You always gotta factor in the mind powers.
(Via Raw Story)