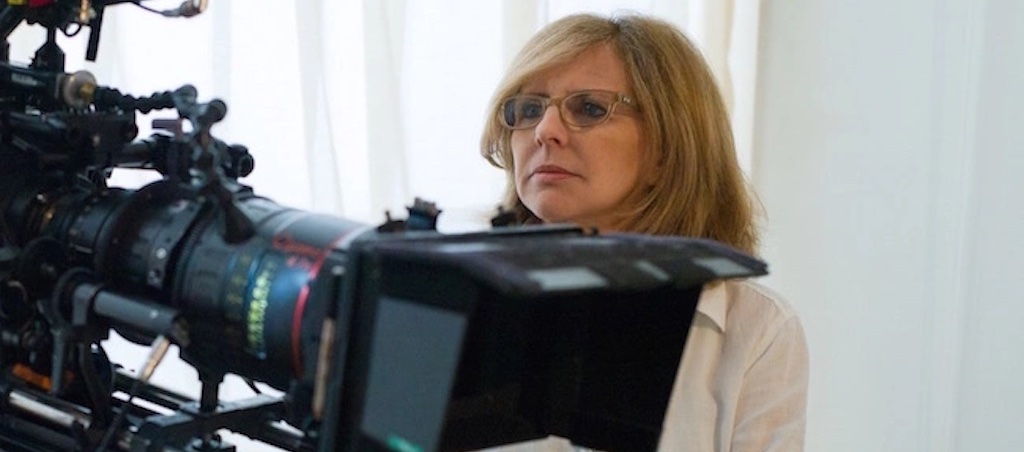 The rom-com, mostly dead at the multiplexes over the last several years, is allegedly on the rebound. Ticket to Paradise, with Julia Roberts and George Clooney, was a semi-surprise moneymaker last year, signaling that moviegoers want to go see non-blockbuster once again. On the heels of this news was word that one of the queens of the rom-com, Nancy Meyers, who hasn't made a movie since 2015's The Intern, was ready to make her splashy, star-studded, very expensive return for Netflix. Sadly, that project seems too pure for this world.
As per The Hollywood Reporter, Netflix has pulled the plug on Paris Paramount, which was courting some big names: Scarlett Johansson, Penelope Cruz, Owen Wilson, and Michael Fassbender. It wasn't going to be cheap, either: Meyers reportedly wanted a budget of $150 million. Netflix wouldn't go above $130 million. And that's when negotiations broke down.
The film could find a new home elsewhere. Maybe they could try the film's studio namesake, Paramount. The story would be old school rom-com (which is to say something that could have hit theaters only seven or eight years ago): It tells of an estranged filmmaking duo with many joint hits under their belt who reluctantly reunite for a new project with high profile but volatile stars.
The project sounds autobiographical: Before lighting off on her own, Meyers used to co-write movies with her then-husband Charles Shyer, who would often direct. Their credits include the Goldie Hawn vehicles Private Benjamin and Protocol, Baby Boom, the '90s Father of the Bride remakes, and I Love Trouble.
Meyer started directing with the 1998 remake of The Parent Trap, but by the following year she and Shyer had split. She moved into solo writer-director mode with Something's Gotta Give, followed by The Holiday, It's Complicated, and the aforementioned The Intern. These were tony rom-coms with decent-to-huge budgets, big name casts, and some of the prettiest kitchens ever put on screen.
While Meyer has been AWOL from the big screen for some eight years, her and Shyer's daughter Hallie Meyers-Sheyer directed her own rom-com in 2017, the Reese Witherspoon-starring Home Again, and she has the Mila Kunis-Michael Keaton comedy Goodrich in the works. Hopefully her mom can get her own project off the ground.
(Via THR)