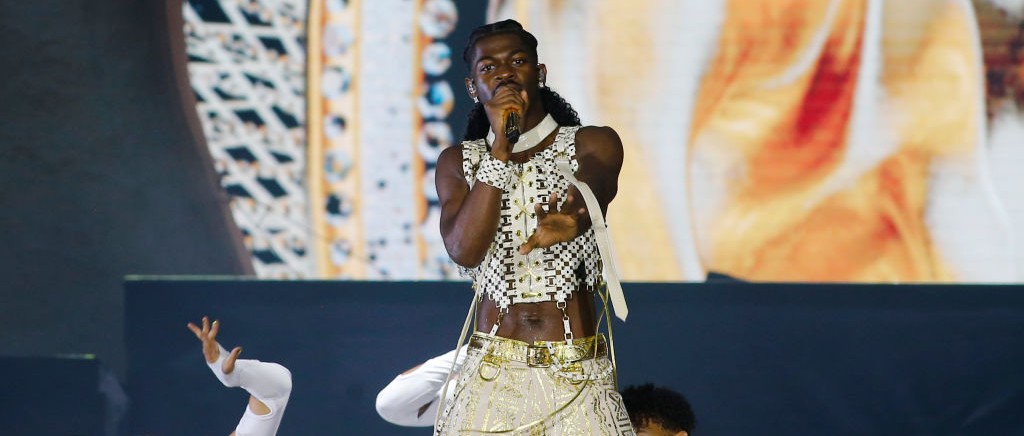 Lil Nas X is coming in hot at Lollapalooza Chile. Last night (March 17), the pop star performed several of his hits, and previewed some new music as well.
One of the new songs he shared was "Down Souf Hoes," an upcoming collaboration with his fellow gay rapper, Saucy Santana.
"Down souf hoes, up at late night workin' / Ten toes down and they won't stop twerkin'," Lil Nas X rap-sings on the song's chorus, with some fun lyrics.
Though Lil Nas X performed snippets of the song during his Long Live Montero tour last year, fans got to hear more of this promising banger last night.
On one of the song's verses, Lil Nas X promises a guy a special treat. Maybe two.
"Put the bussy on me if you really want a Patek / Put the bussy on me I might let you meet my granny," he raps
Lil Nas X first confirmed the song's existence around this time last year, when he revealed he had collaborations with Youngboy Never Broke Again and Saucy Santana on the way. Last summer, Lil Nas X released the Youngboy collaboration, "Late To Da Party."
You can watch a clip of Lil Nas X performing "Down Souf Hoes" above.