$500 bottles of bourbon were pretty much unheard of a decade ago. Buffalo Trace kind of blew the whole sector of the market wide open with the 23-year-old Pappy Van Winkle decanter release back in the day. Since then, rare bourbons — small batched, single barrel, limited edition, finished in port, whatever — have reached $500 and beyond with more speed than ever before.
Part of that price point is taken up by legitimately rare and limited bourbons that are marked with an MSRP (manufacturer's suggested retail price) at $399, $449, or $499. Those whiskeys are so rare and special — according to the whiskey masters making them — that they warrant that price from the jump. Still, another big facet of whiskey at this price point is the secondary or aftermarket pricing. You'll see whiskeys that maybe have an MSRP of $49, $99, or $129 that are so rare and sought after that the prices are inflated when they hit shelves and bars. Like it or not, that's just the world we live in, folks.
For this list, I've selected 10 bourbon whiskeys that all come in just shy of $500. For the most part, these whiskeys cost the prices they're available at. Others cost this price thanks to the hype machine of the aftermarket. And look, you might be able to get some of these closer to their MSRP but it's unlikely (not impossible though). The point is, these are the bourbons that you can actually find (generally) at this price point right now.
I've added my professional tasting notes to give you a little more depth into what these whiskeys are. My advice is to read through those notes and find a whiskey that sparks your interest. Then click those price links to see if you can get that bottle in your area. Good luck out there!
Also Read: The Top 5 UPROXX Bourbon Posts Of The Last Six Months
10. Chicken Cock Chanticleer Cognac Barrel Finish Kentucky Straight Bourbon Whiskey
ABV: 56%
Average Price: $499
The Whiskey:
This super rare whiskey is made from a classic mash of 70% corn, 21% rye, and 9% malted barley. That whiskey was aged for an undisclosed amount of years before it was re-barreled into 32 French cognac barrels. Those 32 barrels were then batched, proofed, and bottled as-is for this release.
Tasting Notes:
Nose: The nose is supple and full of creamed honey, moist marzipan, peaches and cream ice cream with a hint of waffle cone, and fresh plums dashed with clove and star anise.
Palate: The palate leans into the plums with a spiced cake vibe next to rich Black Forest Cake, candied dates, rum-raisin, and banana bread with plenty of butter, cinnamon, and walnut with a twist of fresh orange zest.
Finish: The end embraces the orange and adds in salted dark chocolate tobacco with a hint of brown butter, pecan shells, and cedar boughs.
Bottom Line:
Yes, it's expensive but it's also delicious. Luckily, you can actually find this on shelves (behind the glass) at good liquor stores too — it's rare but not impossibly so.
9. Rare Hare 1953 Straight Bourbon Whiskey Finished in XXO Cognac Casks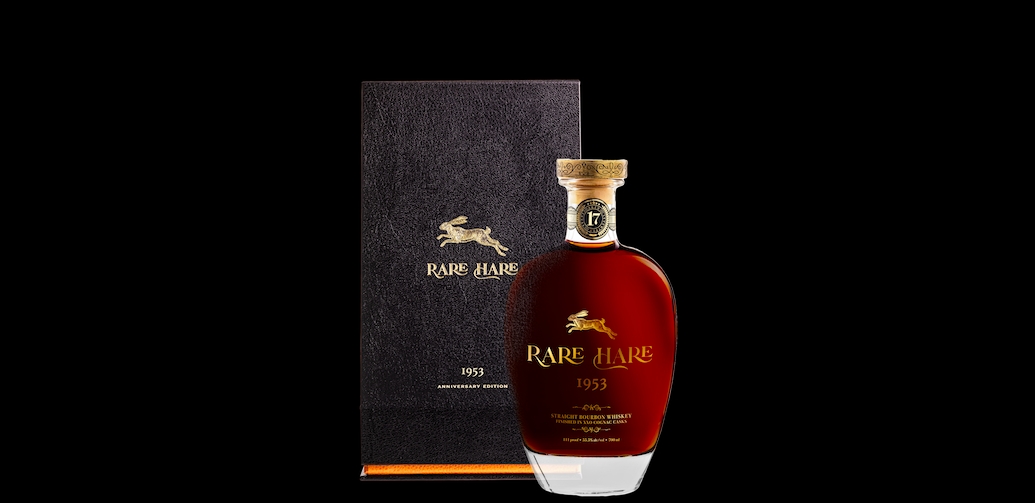 ABV: 55.5%
Average Price: $485
The Whiskey:
The juice in the bottle is a blend of 17-year-old bourbons from undisclosed sources in Tennessee. Those 17-year-old barrels were blended and then re-barreled into XXO Cognac casks (barrels that held brandy for at least 14 years in Cognac, France) for an additional 12 months of mellowing. Finally, that juice is vatted and bottled as-is into 1,953 bottles.
Tasting Notes:
Nose: The nose is shockingly subtle for its age with mild lines of dark fruit leather next to brandy-soaked raisins with a twinge of tart cherry and a clear yet soft graininess that's very Tennessee hollow on a cold fall day, with amber and golden leaves falling on a forest floor.
Palate: There's a hint of clove and toffee on the nose that leads into the palate with a sense of sharp cinnamon spice next to a touch of black licorice that's kind of like a black Necco Wafer. The mid-palate eases off the sharp spices towards a gentle espresso ice cream with a hit of nutmeg and plenty of vanilla oils and a whisper of old peach buried deep in there.
Finish: The end leans back into that autumnal forest with a barky chewiness that's slightly sweet and fruity next to a final note of salted toffee drizzle over a thin line of sour cherry tobacco leaf.
Bottom Line:
This is very Tennessee whiskey, so that's going to be a deal-breaker for a lot of folks. I love Tennesse whiskey, so I'm into it. That all said, this felt like a bit of a show-off pour more than one I'd actually want to return to day in and day out.
8. Blood Oath Pact No. 8 Kentucky Straight Bourbon Whiskey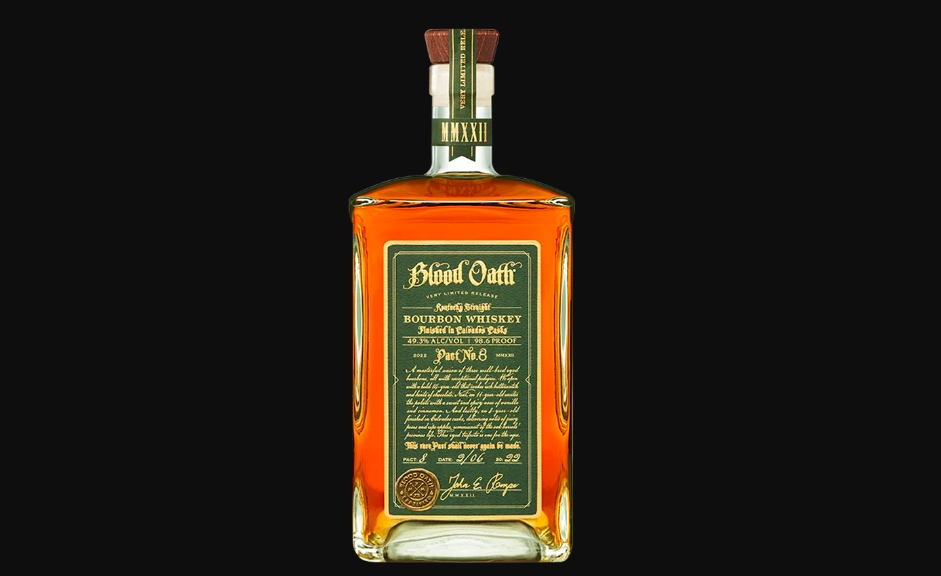 ABV: 49.3%
Average Price: $487
The Whiskey:
This line of whiskey comes from whiskey legend John Rempe of Luxco (he's the distiller behind huge brands like Rebel and Ezra Brooks). This whiskey is made from a blend of one barrel of 14-year-old high-rye bourbon, one barrel of 11-year-old high-rye bourbon, and one barrel of 8-year-old high-rye bourbon. Those barrels were batched and that whiskey was re-barrelled into a calvados (apple brandy) cask from France for a final rest.
Tasting Notes:
Nose: Apple cinnamon hot buns with a drizzle of fresh buttery vanilla icing vibes with a sense of dark dried berries and marzipan just kissed with creamy chocolate.
Palate: That almond and chocolate aura continues on the soft palate with a sense of creamy nougat spread over buttermilk biscuits with subtle notes of dark toffee, dried cherries, and mulled wine spices rounding things out.
Finish: The toffee and winter spice drive the finish toward a hint of soft cedar and apple bark next to a final nod toward apple cinnamon cider.
Bottom Line:
The Calvados cask perfectly layers into this whiskey in all of the best ways. It truly elevates the pour. Yes, this is pricy (the MSRP is only $120). But this is one of those one-off bourbons with a truly unique barrel finish that rises above the rest — hence the hyped-up price point.
7. Cream of Kentucky 13-Year-Old Kentucky Straight Bourbon Whiskey
ABV: 51%
Average Price: $495
The Whiskey:
This whiskey from Kentucky whiskey legend Jim Rutledge (Four Roses) is the cream of the crop of sourced bourbon. The whiskey is hewn from barrels that are a minimum of 13 years old. The blend is perfectly balanced and just kissed with that soft Kentucky limestone water before going in the bottle.
Tasting Notes:
Nose: Cherry Dr. Pepper mixes with rich and chewy toffee, soft vanilla buttercream, singed sage, and a bright sense of burnt orange oils over winter spiced cedar bark with a whisper of creamy espresso.
Palate: The palate is pure silk with a sense of that lush vanilla buttercream next to toffees covered in almond and dark chocolate, more dark orange, and a hint of marzipan cut with caramel and soft tobacco.
Finish: That soft and chewy tobacco leads the finish toward an old cigar box, a hint of boot leather, and soft creamy toffee dipped in dark chocolate and rolled in crushed nuts.
Bottom Line:
This is another masterstroke from one of the true masters of Kentucky bourbon. That alone is worth the price of entry. Yes, this is also above its MSRP ($295) but not by that much. And it's worth every penny extra.
6. Rock Hill Farms Single Barrel Bourbon Kentucky Straight Bourbon Whiskey
ABV: 50%
Average Price: $499
The Whiskey:
This is Buffalo Trace's other other single barrel brand (Blanton's and Elmer T. Lee being the two icons). The whiskey is made from the same mash bill as those two, which is Buffalo Trace's Mash Bill No. 2 (they're higher rye recipe). Basically, this is a higher ABV version of Blanton's with a slightly varied flavor profile from that brand.
Tasting Notes:
Nose: Bright apple and cherry burst on the nose with a sense of almost tart red berries swimming in cream just kissed with vanilla and salted caramel next to a hint of cinnamon bark and allspice.
Palate: The palate is lush and moves from creamy cherry/vanilla toward winter spice barks, burnt orange, marzipan, and maybe even a hint of black licorice.
Finish: The woodiness of those winter spices kick up on the finish before softening into a silken end of vanilla creamy, cherry syrup, and a very faint hint of mint chocolate chip.
Bottom Line:
This is Blanton's turned up to eleven. It's simply more flavorful and runs deeper thanks to less proofing water. Yes, this has fallen victim to the Buffalo Trace aftermarket economy on price (the MSRP is only $60). But, this is so good and so very rare that the price on this one on the secondary makes a lot more sense.
5. Willett Kentucky Straight Bourbon Whiskey Aged 8 Years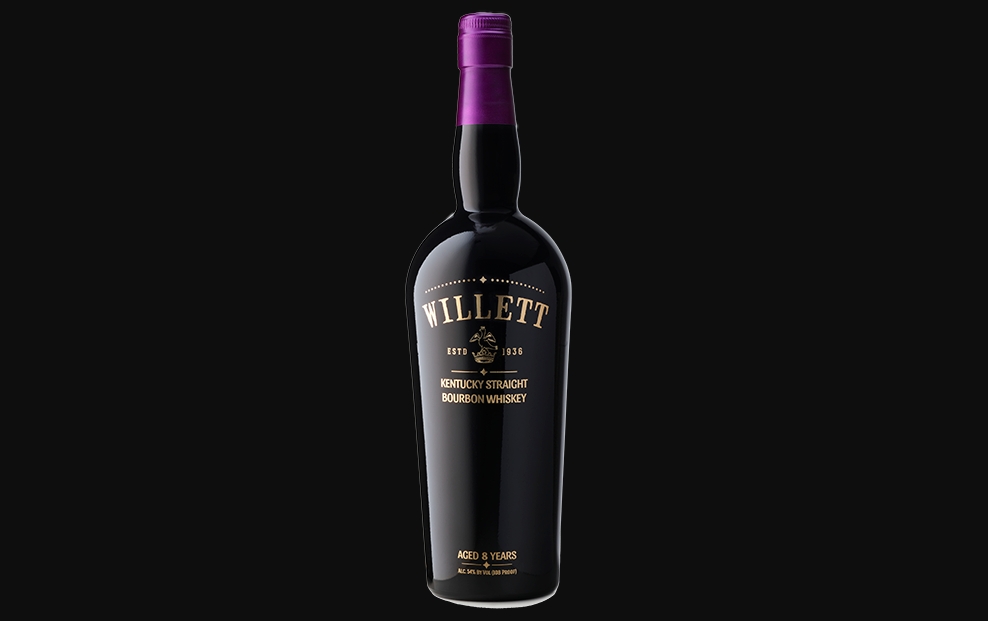 ABV: 57.5%
Average Price: $494
The Whiskey:
This is a new classic Willett expression that's as eye-catching as it's tasty. The whiskey in the bottle is made from Willett's wheated bourbon recipe (a mash bill of 65% corn, 20% wheat, and 15% malted barley). That whiskey is left to rest for nearly nine years before batching and bottling pretty much as-is.
Tasting Notes:
Nose: This feels like a fresh summer berry cobbler on the nose with a hint of vanilla, mint, and clove all dusted with powdered sugar and toffee crumbles next to a fleeting hint of fresh spearmint.
Palate: That red berries vibe continues on the palate with a lush vanilla buttercream/eggnog vibe countered by winter spice barks, burnt orange, and marzipan with a hint of rose water, white pepper, and maybe some salted black licorice spiciness.
Finish: Singed winter spice woods and old sweet oak pops on the finish before a soft landing of rich toffee, moist marzipan, and oily vanilla smoothes everything out.
Bottom Line:
While the age statement is on the lower end (for a Willett anyway), this still slaps. It's bold, delicious, and runs deep. Overall, the rarity makes this hard to find (the MSRP is $170 and $500 is a price point that you'll be lucky to find outside of some Kentucky adjacent markets). Still, as with most rare Willetts, you'll be rewarded for your patience and cash with a delightful sipper.
4. Very Olde St. Nick Ancient 13 Year Estate Kentucky Bourbon Whiskey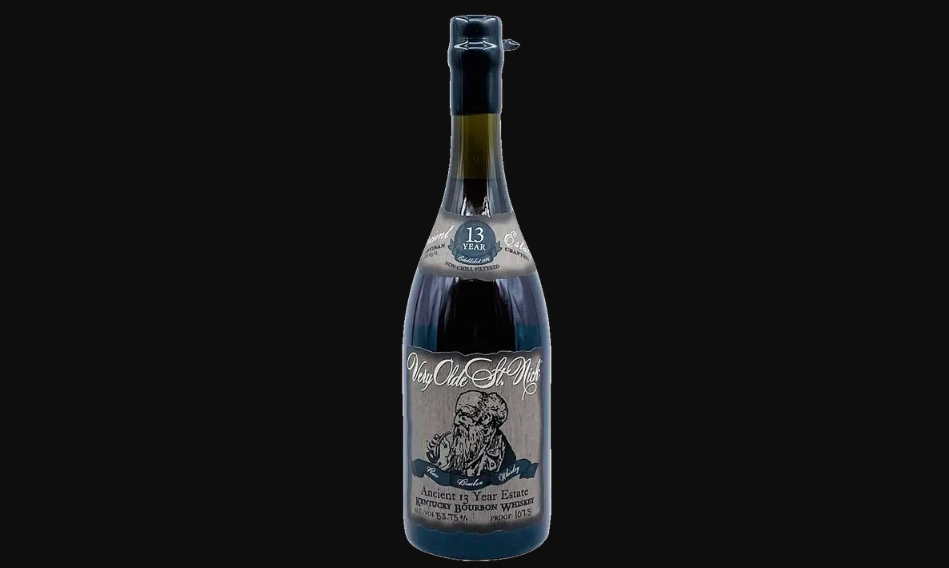 ABV: 53.75%
Average Price: $429
The Whiskey:
Preservation's Very Olde St. Nick line always wows. This rare bourbon is built from a batch of 13 to 15-year-old barrels that the team at Preservation expertly sourced. The whiskey goes into the bottle as-is.
Primarily created with 13- and 15-year Kentucky Bourbons
Tasting Notes:
Nose: There's a soft sense of powdered cinnamon, allspice, and nutmeg that leads to a cherry compote over pecans and old butterscotch candies with this feeling of a fruit orchard at the end of winter.
Palate: The cherry and cinnamon bind on the luxurious palate as woody and botanical Christmas spices lean into mulled wine and gingerbread with an aura of roasted nuts and sticky toffee pudding next to figs and cedar.
Finish: There's a spicy cherry tobacco chewiness on the end that's accented by lush vanilla cream and toffee with a light sense of old fir on a cold day with a whisper of earthiness lurking underneath.
Bottom Line:
These are rare and expensive (that price is MSRP). Still, I have yet to have one of these that didn't deliver on every level, making this the perfect mix of rare and delicious to warrant that price tag.
3. Barrell Craft Spirits Gold Label Bourbon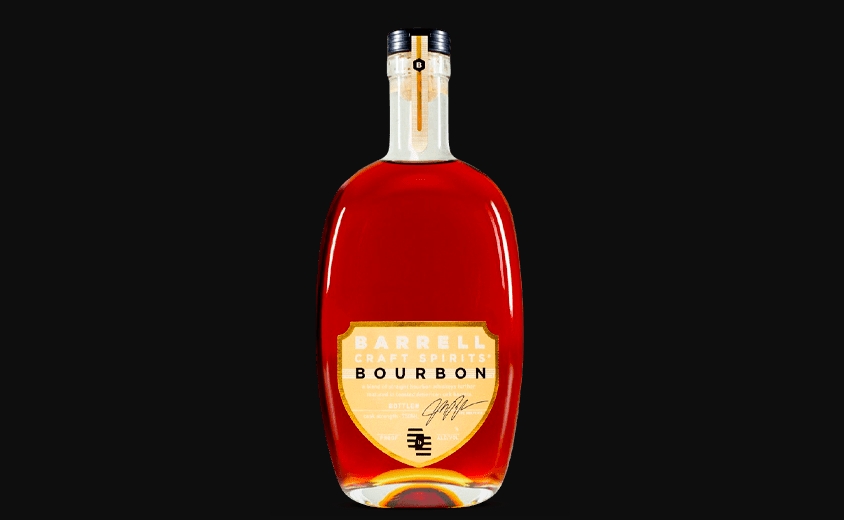 ABV: 56.77%
MSRP: $499
The Whiskey:
This whiskey is a blend of Indiana, Tennessee, and Kentucky bourbons. Each barrel in that blend is a minimum of 16 years old. The barrels were specifically chosen for their cherry, nutty, high-proof, and chocolate profiles. Half of those barrels were then finished in new American oak for a final touch of maturation before vatting and bottling as-is.
Tasting Notes:
Nose: The nose opens with a sense of wet oak staves (think rained on barrels) next to freshly pressed sugar cane juice, damp, almost still unharvested cherry tobacco leaves, the seeds from a vanilla pod, rainwater, stringy cedar bark, and fresh apricot next to Bing cherry.
Palate: Dark cherry leads to candied ginger on the opening of the taste as orange marmalade mingles with toasted sourdough, sticky yet subtle fir resin, and creamy key lime pie filling with just a hint of the butter in the crust of that pie. The mid-palate leans into the sugar in that pie filling as the cherry kicks back in with a sliver of tartness next to overripe peaches, dried hibiscus, mild anise, allspice berries, sassafras, and dried cacao nibs.
Finish: The finish gently steps through a field full of orange blossoms as that cacao dries out more, leaving you with dried choco-cherry tobacco that's been inside a cedar box wrapped in decades-old leather.
Bottom Line:
The team at Barrell Craft Spirits has a knack for creating the best blends in the game. This Gold Label release is like the best of the best of that knack. This is simply great whiskey that deserves every cent of that hefty MSRP.
2. Heaven's Door The Bootleg Series Volume IV Wheated Bourbon Finished in Islay Scotch Casks Aged 11 Years Cask Strength
ABV: 55.5%
Average Price: $499
The Whiskey:
This late 2022 release from Heaven's Door carries on the tradition of the Bootleg Series being stellar. The whiskey in the bottle is a wheated bourbon that spent 11 years mellowing before being re-casked in old Islay Scotch whisky casks. After a final rest, those barrels were batched and bottled as-is.
Tasting Notes:
Nose: Old lawn wicker and worn-out leather tobacco pouches mingle with Christmas plum pudding, rich and most marzipan, and campfire-kissed marshmallow with this faint trace of burnt incense ash.
Palate: There's a sense of old corn husks that leads to old oak staves, orchards full of dead leaves, sour cherry, marzipan cut with dark orange oils, and this fleeting speck of beef tallow.
Finish: That whisper of umami leads back to the dark orchard fruits, soft nuttiness, and mild medley of botanical winter spices with a chewy fresh tobacco vibe.
Bottom Line:
This has everything you could ever want in a complex, enticing, and delicious whiskey — nuance, balance, and enough flavor notes to draw you in without seeming muddy or overwhelming. This is also worth its MSRP simply by being something so unique that we may never see it done this good again.
1. Wild Turkey Master's Keep 17-Year-Old Kentucky Straight Bourbon Whiskey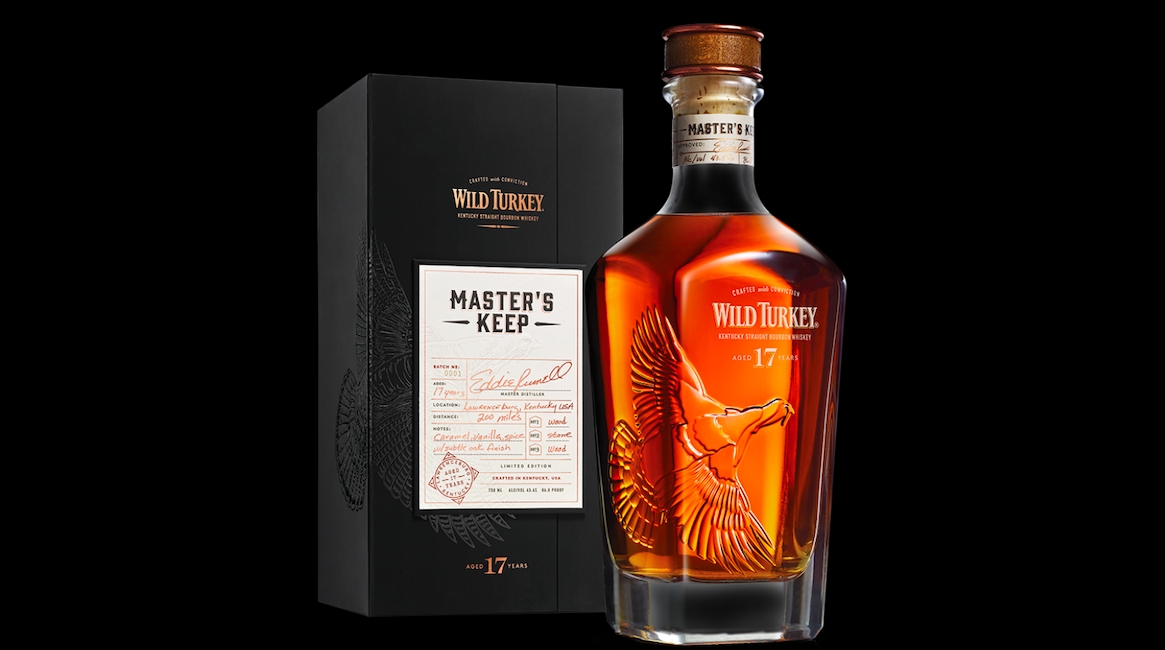 ABV: 43.4%
Average Price: $499
The Whiskey:
This well-aged bourbon from Eddie Russell highlights deep and balanced Turkey bourbon flavors in every sip. For this expression, Russell hand-selects 17-year-old barrels of Turkey that "travel" between their wooden and brick rickhouses, traversing roughly 200 miles over 17 years. Those barrels are batched and then bottled as-is at a lower proof.
Tasting Notes:
Nose: There are clear and bold notes of smoldering cherry and apple bark next to oily vanilla pods, buttery and almost burnt toffee, orange orchards in full bloom, and fresh piles of pipe tobacco cut with clove and cherry on the nose.
Palate: The spice kicks in with a holiday spiced cake edge that leads towards a salted caramel, bitter chocolate-covered espresso beans, and freshly chopped firewood resting in sweet black potting soil.
Finish: The end is soft and luxurious with a deep musty cellar vibe that leads to an old leather pouch full of dried apple and cherry tobacco leaves braided with dried wild sagebrush, cedar bark, and strips of old saddle leather with a hint of black mushrooms lurking underneath.
Bottom Line:
This is old, earthy, and musty while still holding onto that emblematic Turkey vibe. Overall, this is a well-aged sipper that might be a little too aged for the uninitiated into funky bourbons that spent nearly two decades in a centuries-old warehouse. Or not, I think it's delicious and weird and fun.
When it comes to the price, the $150 MSRP almost seems too low for the quality of this booze. I know that sounds outlandish. But the MSRP on this could be $499 and I don't think anyone would bat an eye. It's that good.