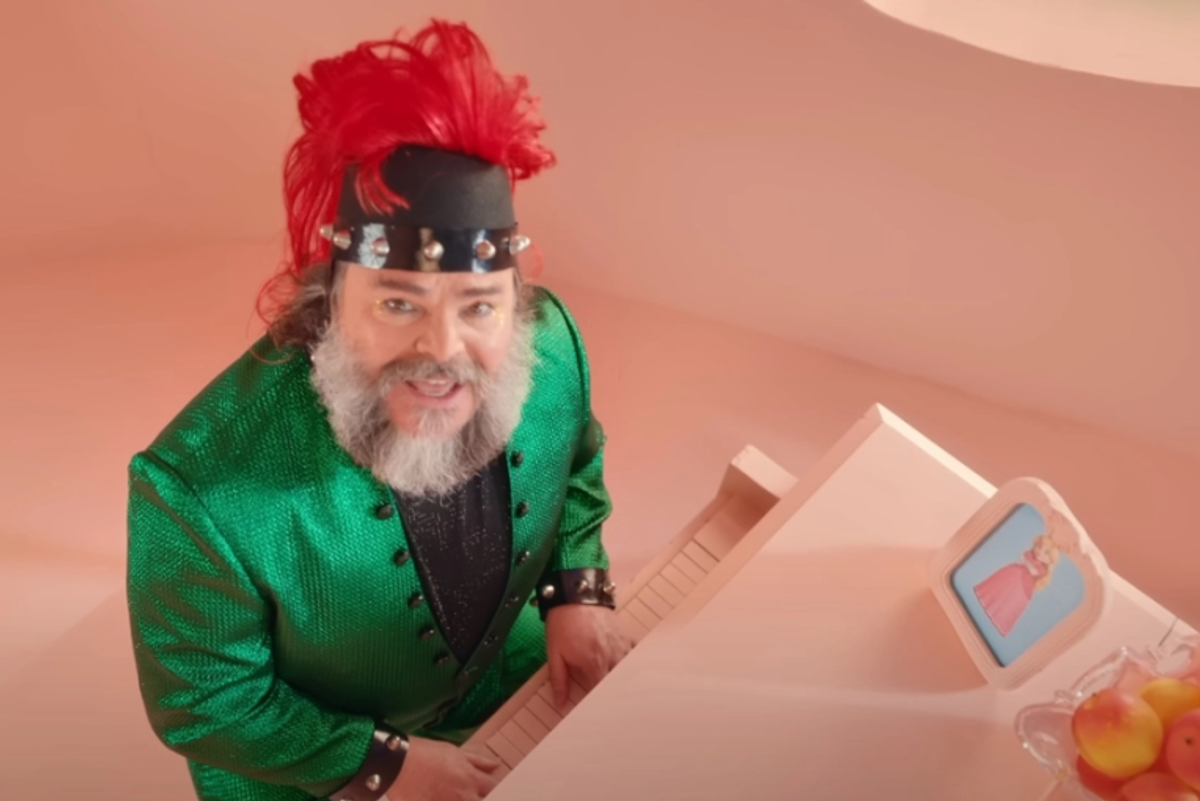 Nearly 30 years since Jack Black hit the music scene with his band Tenacious D, he has scored his first Top 100 solo hit, and it's a real earworm. "Peaches" is a single taken from the "The Super Mario Bros. Movie" where Black plays Bowser the Koopa King who's madly in love with Princess Peach (voiced by Anya Taylor-Joy).
The song debuted on the U.S. Billboard Hot 100 at number 83 and has gone as high as 11 on the UK indie charts. In 2006, Black scored a Hot 100 hit with Tenacious D when "The Pick of Destiny" debuted and peaked at No. 78.
---
The video is also a hit on YouTube, racking up over 17 million views. It features Black in a Bowser-inspired costume tinkling the ivories on a peach-colored piano in a peach-colored room, while occasionally gazing at a framed photo of Princess Peach.
The song is delivered with genuine gusto, once again proving that Black isn't just funny but also has some serious pipes. For the hook, Black sings little more than "Peaches" over and over again—which is just the right amount of times for it to sneak inside your head for a week.
"Jack Black is an incredible singer and musician, so we spent a night writing the song and sent the demo to Jack," "The Super Mario Bros. Movie" co-director Aaron Horvath said, according to Insider. "A couple [of] days later, Jack sent us back a finished track. He had added his own twist on it and his pianist played an original music track for it. We were blown away."