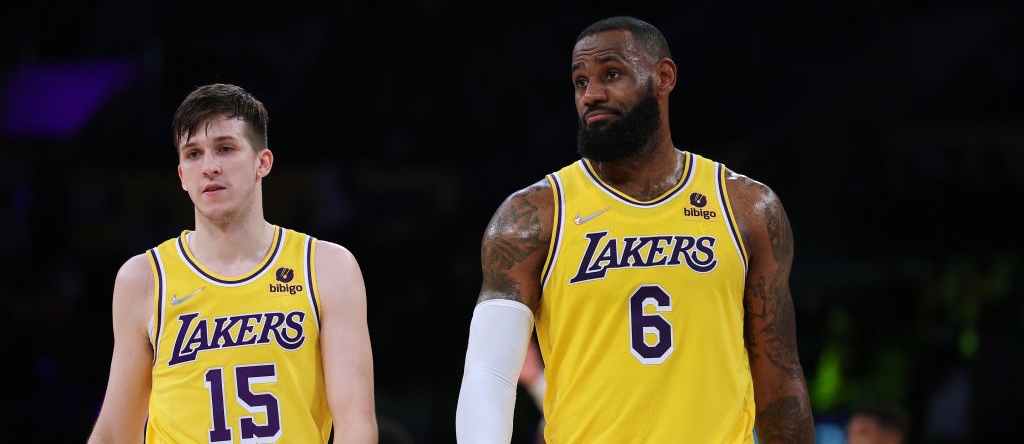 Twitter's long-anticipated removal of blue checks from users who do not subscribe to Twitter Blue finally happened on Thursday afternoon. One thing that stuck out once that finished up was that Los Angeles Lakers star LeBron James still had a check on his account, with that being notable because James previously said that his well-documented frugal nature was going to keep him from giving money to Twitter.
There are plenty of reasons why this could have happened — someone affiliated with James thought it would be a good idea for him to have a check, James changed his mind, etc. — but as it turns out, James wasn't involved in this. According to Alex Heath of Verge, someone at Twitter reached out to James and offered to have the website's owner, Elon Musk, pay for a subscription to Twitter Blue, to which James did not respond.
NEW: Have confirmed that LeBron, who has 52 million followers and has said he won't pay for verification, was emailed by a Twitter employee with the offer to have his sub comped "on behalf of Elon Musk."

James did not accept but his account is showing that he paid anyway.

— Alex Heath (@alexeheath) April 20, 2023
Both Stephen King and Ice-T noted that they still had checks next to their names despite not paying for Twitter Blue. James did not comment on all of this, presumably because his focus is on the NBA playoffs and the Lakers' series against the Memphis Grizzlies and not on what's happened to his Twitter account. If that changes, we will let you know.