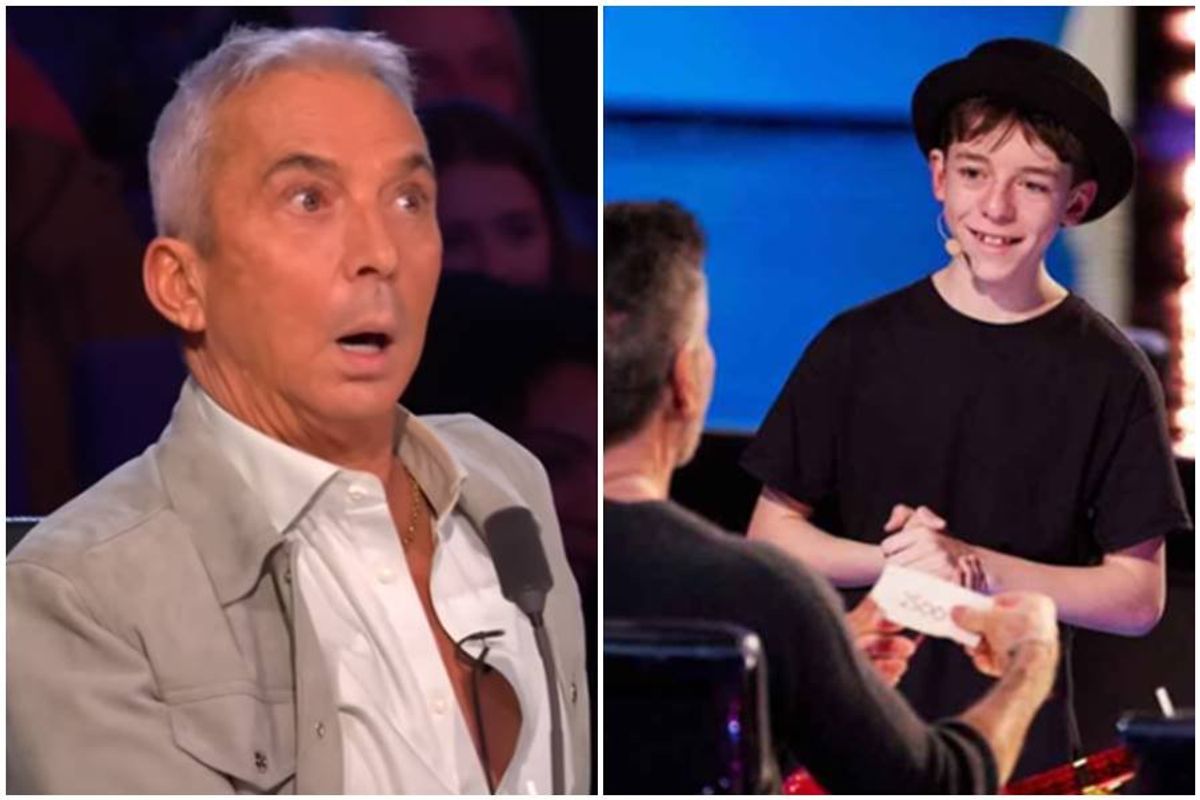 Cillian O'Connor, a 13-year-old from County Meath, Ireland, wowed judges on "Britain's Got Talent" on April 15 by making cards appear out of nowhere, making milk disappear and conjuring up a huge jar of jelly beans for Simon Cowell.
The appearance would have been incredible for any magician, let alone a teenager, but O'Connor's was even more remarkable because he has autism spectrum disorder and dyspraxia.
Social anxiety is prevalent in people with autism, with reports showing it could be as high as 50%. Further, dyspraxia is a neurodevelopmental condition that makes it difficult for people to perform motor skills. Every magician needs two things: being comfortable in front of an audience and above-average fine motor skills. O'Connor believes that magic has helped him to develop both.
Before studying the art of magic, O'Connor says he didn't want to be within "50 feet" of people. But all that changed after picking up his new skill.
"I have learned that having autism is not a disability, it's an ability. When I was younger, I was unable to interact with people," O'Connor said during his performance. "I felt a bit empty, incomplete. I felt invisible. After discovering magic, my life changed. It was like a light switch coming on inside my head."
"I found a way to interact with people through my magic," he added.
During his routine, O'Connor took the audience on a journey. He discussed the transformative power of magic while transporting milk across the stage, helping Simon Cowell guess the exact number of jelly beans in a jar and pulling a 7 of diamonds out of nowhere.
And he did it all with amazing dexterity and confidence on stage.
After his performance, he received a standing ovation from the audience, and all four judges gave him "yesses" to move on to the next round.
Simon Cowell was particularly impressed—no easy feat.
"Wow, you are unbelievably talented. Seriously," Cowell said, noting that the jelly bean trick freaked him out. "There is something really, really incredible about you, and I do believe in magic, and you are such an amazing performer. Brilliant, brilliant."
Judge Bruno Tonioli held back tears when giving his appraisal.
"I was totally, totally captivated by what you were doing," he exclaimed. "For somebody so young, it's an incredible quality. You have a fantastic future in front of you."
After the judges passed O'Connor, his mother rushed to the stage and hugged him.
"Six years ago our quiet, shy, anti-social, little boy saw a little girl, Issy Simpson, perform Magic on Britain's Got Talent. Cillian became obsessed with Magic, and he always dreamed of someday being just like that #youngmagician," she wrote on Facebook.
"When I grow up, I want to be a magician," O'Connor said before his routine. "What I like about magic is just trying to make people smile." Well, Cillian. There's no need for you to wait to grow up to be a magician. After that performance, you have all the right in the world to start calling yourself one now.