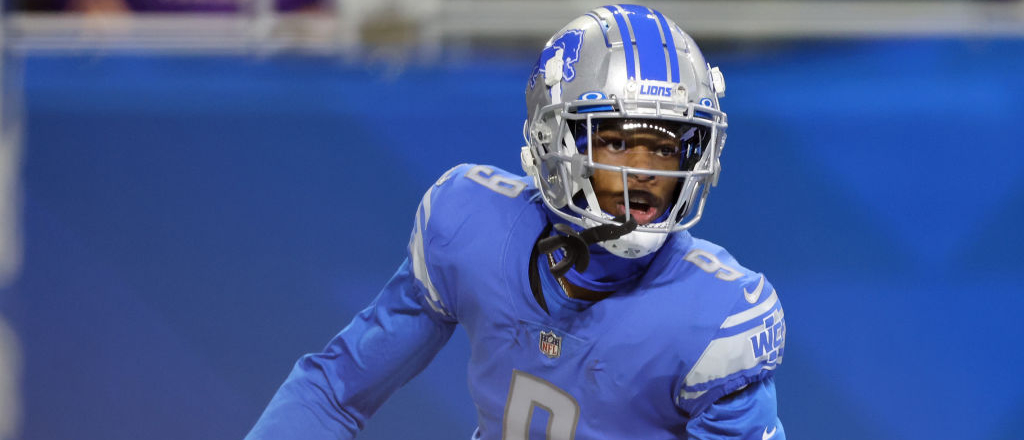 The NFL has announced that five players have received suspensions for violating the league's gambling policy. Three of them, Washington Commanders defensive end Shaka Toney and now-former Detroit Lions players CJ Moore and Quintez Cephus, will miss the entire year, while two more members of the Lions, Jameson Williams and Stanley Berryhill, are going to miss six games.
According to Ian Rapoport of NFL Network, the players with indefinite suspensions put money on NFL games, which led to their longer suspensions. As for Williams and Berryhill, they allegedly put money on college games from somewhere "associated with their NFL team."
From @NFLNetwork: On the major gambling suspensions this morning — those suspended at least a year were found to have gambling on NFL games. Those suspended six games placed bets on college games but from their facility. pic.twitter.com/dzHWZst5Yz

— Ian Rapoport (@RapSheet) April 21, 2023
In the aftermath of the news, Detroit announced that both Moore and Cephus were released. The reps for Williams put out a statement in an effort to clarify his suspension, saying that while he is apologetic for violating the league's rules, his suspension is "due to a technical rule regarding the actual location in which the online bet was placed – and which would otherwise be allowed by the NFL outside of the club's facility."
Statement from Jameson Williams representation:
 
"Alliance Sports confirms that its client, Jameson Williams, has been suspended by the NFL for six games for violating the NFL's gambling policy.  Jameson takes full responsibility for his actions and is very apologetic to the…

— Adam Schefter (@AdamSchefter) April 21, 2023
Back in March of 2022, the NFL suspended Atlanta Falcons wide receiver Calvin Ridley for at least a year due to a violation of the league's gambling policy, with Ridley allegedly putting money on games when he was not with the team. He's since been fully reinstated and is now a member of the Jacksonville Jaguars.