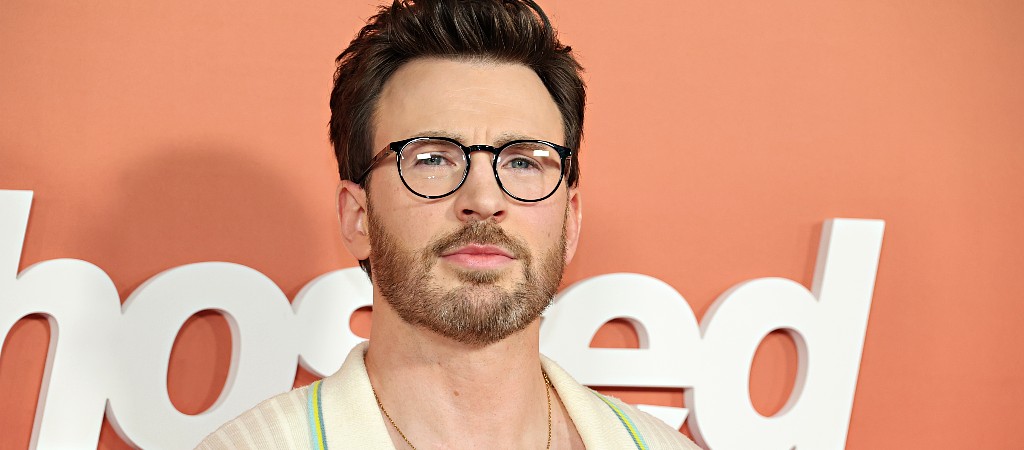 (Obviously, spoilers from Ghosted will appear below.)
Earlier this month, Chris Evans teased that a few of his Marvel buddies might pop up in his new movie, Ghosted, even though he hates asking his friends to do cameos. "It's the worst!" Evans told Good Morning America, but he bit the bullet and it appears to have paid off pretty well.
According to Decider, Evans has a cheeky Captain America reunion thanks to cameos by both Anthony Mackie and Sebastian Stan, who both appear as hit-men in Ghosted. As Falcon and the Winter Soldier, respectively, Mackie and Stan played key roles in Cap's journey in both Captain America: The Winter Soldier and Captain America: Civil War. In fact, Mackie's Falcon is now the current Captain America in the Marvel Cinematic Universe after Evans' Steve Rogers bestowed him the shield in Avengers: Endgame.
But the Marvel cameos didn't stop there. Technically, this actor isn't an MCU star yet, but he's on his way there. Ryan Reynolds shows up in Ghosted as an old boyfriend of Ana de Armas' Sadie. Granted, Reynolds' Deadpool has never appeared alongside Evans' Captain America, but Reynolds did owe Evans one. The MCU titan made a surprise cameo in Free Guy after Reynolds personally texted him when he learned Evans was in Boston where the film was shooting. Clearly, Evans cashed in that chip real quick.
Ghosted is now streaming on Apple TV+.
(Via Decider)