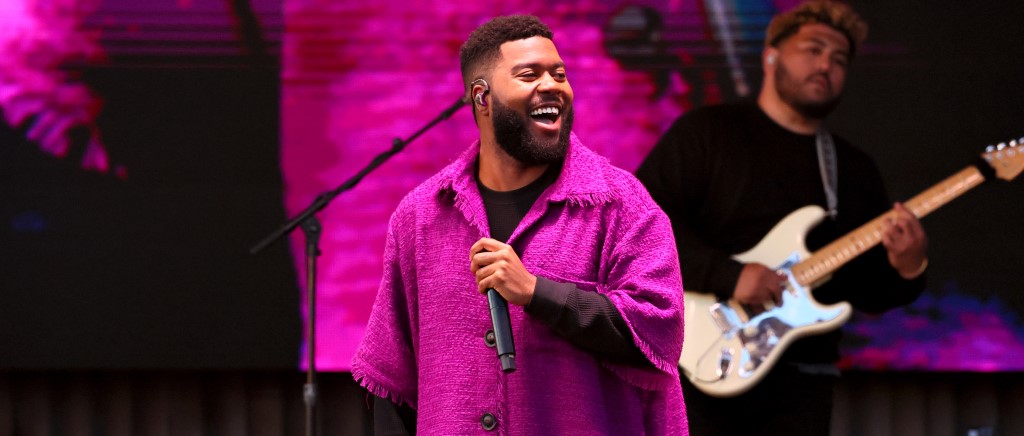 As the debate about the value and utility of AI in music continues, another artist has added his voice to the conversation. Khalid, who most recently released new music last month with "Softest Touch," was asked about his view of the situation by TMZ. His response was ambivalent; while he sees worth in AI as a tool, he sounds unimpressed by all the AI-generated reproductions of established artists that have been sweeping the internet lately.
"I have mixed feelings about it," he said. "I feel like AI is definitely going to be a helpful tool and it's one of those things that you can't escape. Hopefully, you know, I get to still have my job for a long time… I feel like it takes away the authenticity and that's something that I really value about myself." With regard to AI "resurrecting" deceased artists for collaborations with contemporary idols, he said, "I respect all the music for what it is and I think I'm fine. I appreciate the legends as they are."
As AI has become more commonplace in recent months, much like the popularity of NFTs a couple of years ago, some artists have encouraged its use, while others have floated the idea of using legal measures to curtail AI's spread. Grimes and Liam Gallagher were some of the notable proponents of the technology, while Universal Music Group issued a sternly-worded statement about AI's use cutting into artists' profits — and notably, labels' profits as well.