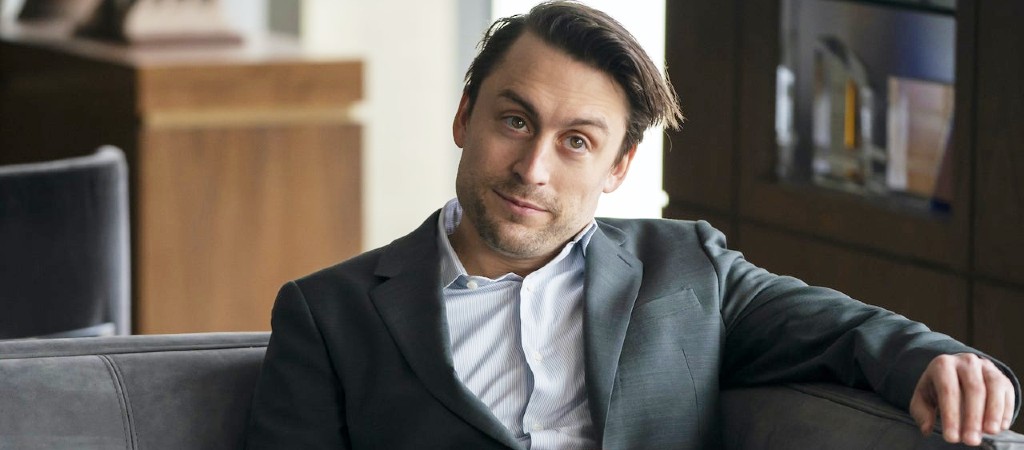 If you would for a moment think back to the pilot of Succession. I know, it's been approximately 45 years since 2018, but we all remember watching Kieran Culkin as Roman Roy tearing up that check after bullying a child after taking over his family's baseball game. Memories!
But you might also recall a time when Roman had a family with a wife (?!) that was only briefly mentioned in the first episode. As with most shows, the pilot was shot way before the rest of the season, and before the show was considered a "hit," so it's normal for things to change in that time, like hairstyles or characters being replaced. For Roman, he had a whole storyline with his family that was ultimately scrapped by the second episode.
When asked by Variety about the change, Culkin admitted that he was excited about the idea of playing a dad, though it never panned out. "It was in the pilot, and after it was picked up, it was his girlfriend, and she had a child. I'm wearing my real wedding band in the episode. I was excited about the idea of having a kid, and the kid was like 7 or 8," Culkin explained, before adding that the idea was axed. "It was a little disappointing, but I think the idea was that it would just give them more freedom to play with the character."
Since the writers wanted more freedom, this gave them the opportunity to be a little more ambiguous about Roman's love life and sexuality. Culkin continued, "They had mentioned to me, even before we shot the pilot, about questioning what Roman's sexuality is — and we don't know what it is. But it put something in my brain, and I was like, 'OK, but I'm married and have kids?'" He added, knowing that episode one introduced the idea of his family. "They were toying with the idea that she's aware that you have sort of hangups sexually when it comes to monogamy and might be more fluid, but we don't know what that is yet."
This wasn't the first time that writers toyed with the idea of making one of the family members gay, though it would have been Cousin Greg, who didn't have much of a backstory until the later seasons. Perhaps a disgusting brothers spinoff will explore that idea a bit more!