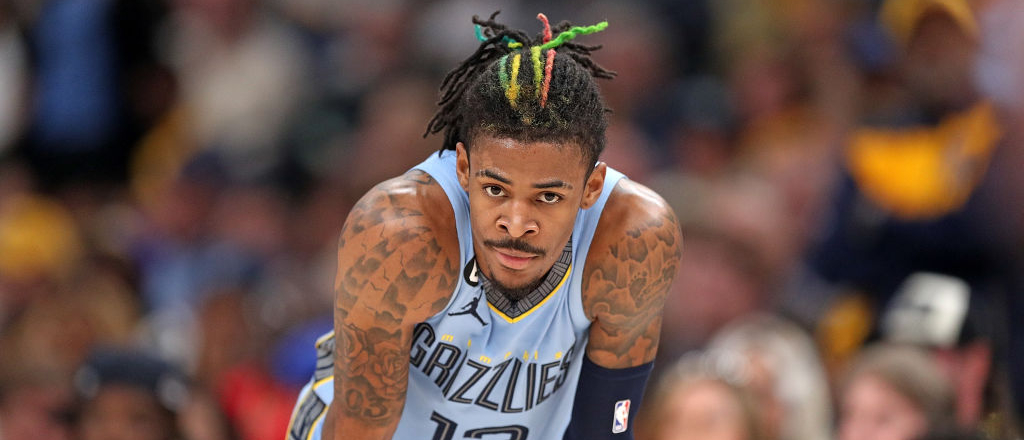 The Memphis Grizzlies saw their season come to a premature end on Friday night. Facing elimination in Game 6 of their opening round series against the Los Angeles Lakers, the Grizzlies walked into Crypto.com Arena and got run out of the building, as the Lakers were able to pick up an emphatic, 125-85 win.
While Los Angeles has been one of the best teams in the Western Conference in recent weeks and Memphis was without three important players due to injuries (Steven Adams, Brandon Clarke, Luke Kennard), it was nonetheless a shocking fall from grace for a team that looked like a contender for much of the year. This is especially because the team's star guard, Ja Morant, declared earlier this season that the only team he thought would challenge the Grizzlies was the Boston Celtics, as he believed the Grizzlies were "fine in the West."
Unsurprisingly, Morant was asked about that quote after the loss, and he made clear that he just has to deal with it.
"I don't mind," Morant said about the quote getting thrown back in his face after this. "I don't care. I said it, I'll deal with it."
Morant struggled mightily in Game 6, as he scored 10 points on 3-for-16 shooting with six assists, five rebounds, and three steals in 34 minutes of work. The 10 points marked a playoff career-low.