The Ted Lasso Power Rankings are a weekly analysis of who and/or what had the strongest performance in each episode. Most of the list will feature individual characters, although the committee does reserve the right to honor anything from animals to inanimate objects to laws of nature to general concepts. There are very few rules here.
Season 3, Episode 8 — "We'll Never Have Paris"
HONORABLE MENTION: Henry Lasso (I have thought about it a lot and I have decided I would like to see him go through a goth phase); Higgins (the Diamond Dog meetings are the best part of his day, no contest); Michelle and Dr. Jake (feels a little early in the relationship for a trip to Paris, no?); Jack (more on this later); the Eiffel Tower (a lamppost with a publicist); Isaac (heart is always in the right place); Will Kitman (Will deleting the photos from his phone raises so many questions about his personal life that I need answers to); Colin (my assumption here is that Isaac knows Colin's secret now after yoinking his phone, which will be fine but will also probably be a thing soon-ish); Trent Crimm ("woof"); Facebook (for grandparents and racists); Sam (Sam is a sweet man, which is nice, because imagine the scandal if pictures of Rebecca were discovered on his phone); Coach Disco (need to know more about him); lawyers (ruin everything); Jade (still weird to see her smile but it's kind of nice)
10. Roy (LAST WEEK: 6)
Roy was so close to doing the right thing. He walked up to Keeley and tried to comfort her a little in the wake of the leaked/hacked video fiasco. He said most of the correct things, for a while, which is not nothing for a dude who has, to this point in his life, dealt with feelings by trying to smash his forehead through them. There is and has been progress here. Which is and was lovely.
But…
Then he went and asked who the video was for. Was this curiosity understandable, given the thing where Keeley is his former lover and the video was not for him? I mean, sure. Maybe. The human brain sometimes does this and other self-defeating things to itself, for reasons it does not explain. But you don't do that out loud, to the person who is going through it, outside, in a public parking lot.
Come on, buddy.
9. Nate (LAST WEEK: 2)
I am happy Nate has a girlfriend and I am happy he appears to be happy and I am mostly happy he dealt with Ted showing up at his game in a healthy way, even if he did backtrack and delete the text to Rupert saying it was okay Ted was there and he found it kind of funny, actually. There is progress here. He's a very insecure man who needs to take these steps slowly or he might never take them at all.
He does need a better group to solicit advice from, though. His fake little Diamond Dogs — the Love Hounds, which sounds like a rock band from the 1950s — featured a thrice-divorced maniac and a pickup artist. Not ideal.
8. Keeley (LAST WEEK: 5)
Keeley is:
Dealing with a situation where a private video of hers was leaked to the public, which is embarrassing and violating and humiliating and really just not a lot of fun
In the process of breaking up with the girlfriend who was extremely not supportive about it all — the first letter was bad, the second was not much better — and who is introducing her as "a friend" all of a sudden after professing her love publicly in the office just the other week
Reading the comments, which no one should ever do
Still, she's holding up kind of okay and Jamie showed up to give her a nice hug and I think she will figure this out. Slotting her at eight feels right.
7. Mini golf (LAST WEEK: Unranked)
Three things are true here:
Mini-golf is a lot of fun
This GIF is from Holey Moley, the extreme mini-golf show that airs on ABC in the summer and featured the Muppets last season and is just outrageously stupid and something I love as much as some members of my family
I would like to see Coach Beard and Roy and Dani Rojas compete on this show
Thank you.
6. Ted (LAST WEEK: 8)

ON ONE HAND: The team is on a hot streak. They are piling up wins. This represents progress after a prolonged slump and the surprise midseason retirement of Zava, which feels like it happened 700 years ago somehow.
ON THE OTHER HAND: He is freaking out a little about Michelle and Dr. Jacob — sorry, "Jake" — going to Paris and he's toying with asking his boss to find him a private investigator to follow them around Europe, which he seems to be backing off of but was maybe not even a super healthy thought to entertain, even for a little. Please picture a tabloid getting ahold of this story and splashing it on the front page with a snappy pun headline.
Get it together, Ted.
5. Rebecca (LAST WEEK: Unranked)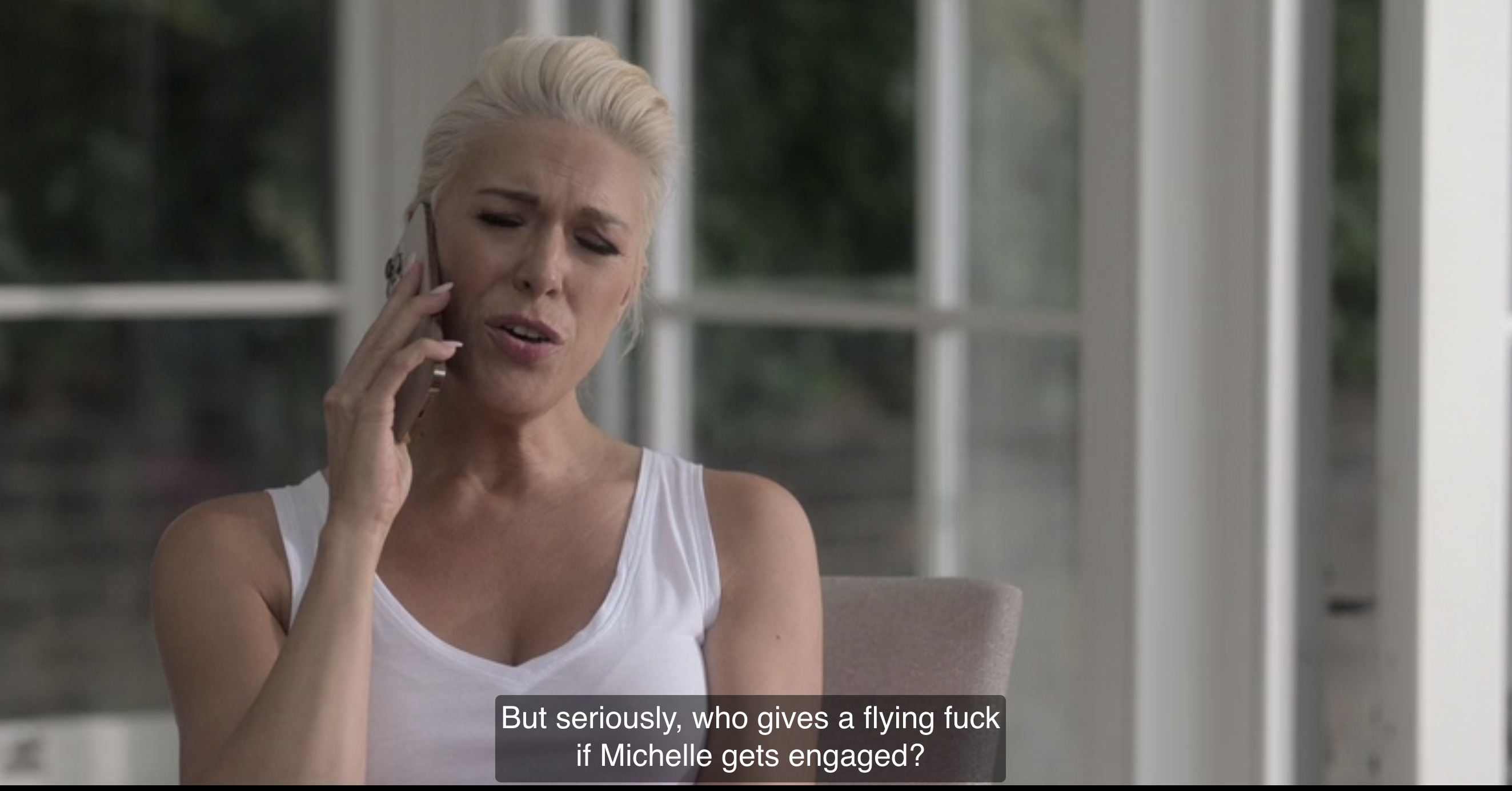 Rebecca is spending a lot of time as a listening board for her flailing friends/employees lately, which is nice, in a way, if only because we all need a person or two in our lives who we can turn to when things go sideways. But it's also… I don't know. It's not easy being the person who everyone dumps their problems on. And Rebecca has her own stuff, too, which is largely being brushed aside right now. I worry about her but I also wouldn't mind having her as a friend. I could use a rich buddy who gives good advice and has a private investigator or two on call.
4. The Beatles (LAST WEEK: Unranked)
The thing I like about Beard's little chat with Henry — the one about the history of "Hey Jude" and how it was a song by Paul McCartney written for John Lennon's kid to help him keep his spirits high — is that, if we follow Beard's logic a little, it implies he is Paul and Ted is John and, boy, it would be fun to start pushing another dumb theory that this all means Ted gets assassinated before the season ends. The show just goes pitch-black out of nowhere. Full-on Breaking Bad. Imagine how angry people would be. It would almost be worth it for me, just for the chaos. I think it means Roy is George and Higgins is Ringo, too. That's fun.
Anyway… the Beatles. Pretty good band. I wonder what Paul is gonna do with the six-figure check that I assume the show wrote him to use almost all of one of his most famous songs. I hope he buys a hovercraft.
3. Jamie Tartt (LAST WEEK: 3)
Jamie is:
Slowly becoming a sweet man
Handing out body sprays with scents like "leather and cookies," which… no thanks
Not entirely sure how to spell the word "password"
He's getting there.
2. Mae (LAST WEEK: Unranked)
I love Mae. I love that she runs a tight ship and I love that she knows how to hack the games in her pub so little American boys can play them and I love that she might sometimes ban customers for the crime of rooting for the wrong team, even if it was just a little. I also love that she appears to run the only restaurant and bar in town. I like to believe she ran all the competition out with ruthless business practices a few decades back, up to and including tossing firebombs through their windows in the middle of the night.
I would watch this prequel. So would you. Do not lie to me.
1. Coach Beard (LAST WEEK: 1)
He's a good man.