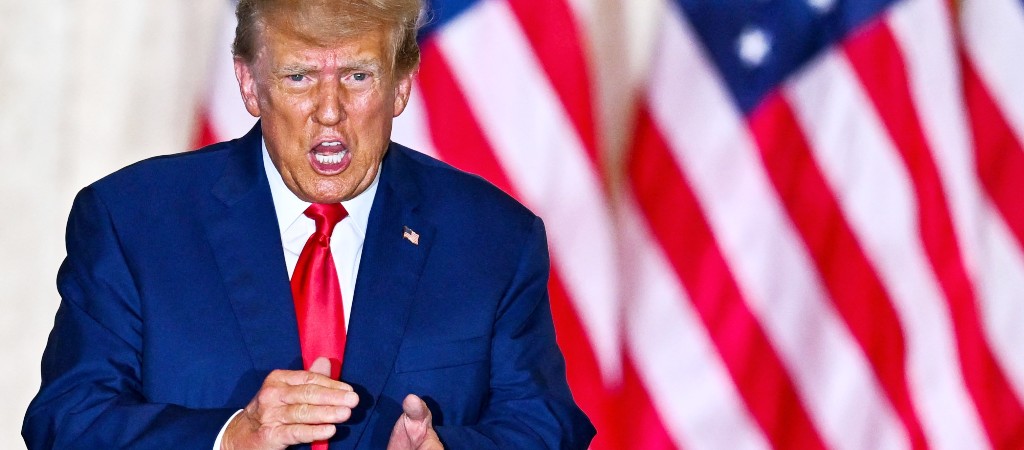 Trump is so prodigiously and recklessly litigious that you may have forgotten about one of his wackier ones: In 2021, he sued The New York Times and the niece who hates him, Mary Trump, over their Pulitzer Prize-winning report exposing his taxes. At the time, Mary simply laughed it off, calling her uncle a "f*cking loser." Well, jump a year-and-a-half and a judge has (mostly) proven her right.
As per The Daily Beast, a New York judge has not only tossed the lawsuit, but also ordered Trump to pay all attorney legal fees, legal expenses, and associated costs. In a ruling filed Wednesday, Justice Robert R. Reed ruled that despite Trump claiming that the Times and Mary — who had provided the paper with her uncle's records — were perfectly within their first amendment right to collaborate on the story.
"The New York Times is pleased with the judge's decision today," a paper spokesperson wrote in a statement to The Daily Beast. "It is an important precedent reaffirming that the press is protected when it engages in routine newsgathering to obtain information of vital importance to the public."
Though Reed cleared the Times of wrongdoing, the claims against Mary have yet to be ruled upon. Donald had claimed that by smuggling the records out of her attorney's office and handing them to reporters, Mary had violated confidentiality agreement she'd signed in 2001.
Upon learning of her uncle's lawsuit, Mary Trump did not hold back. "I think he is a f*cking loser, and he is going to throw anything against the wall he can," she said. "It's desperation. The walls are closing in and he is throwing anything against the wall that will stick. As is always the case with Donald, he'll try and change the subject."
Meanwhile, Mary Trump is busy suing her uncle back on another matter.
(Via The Daily Beast)