The Kentucky Derby is taking place this weekend. The Greatest Two Minutes in Sports is an event that pretty much takes over Louisville, Kentucky for a week. But there's probably a good chance that you're not going to be able to make it to Churchill Downs for the big show. What's far more likely is tuning in on the TV and betting on your phone while you watch the race at a Derby party.
In that case, you're going to need some bourbon. And we've got your back on that front.
Below, I'm calling out 10 iconic bourbons for your Derby party. The throughline? They're all horse themed. I have to shout out my good friends at the Bourbon Pursuit Podcast for helping me brainstorm this one at Churchill Downs over the Finish Line earlier this week. Yes, we were standing under a painting of Secretariat while doing so. Look folks — horses, bourbon, Kentucky — it's not rocket science. It's just good horse-themed drinking during one of the biggest horse racing events in the entire world.
You get it, so let's dive in!
Also Read: The Top 5 UPROXX Bourbon Posts Of The Last Six Months
Woodford Reserve Kentucky Derby 149 Secretariat 50th Anniversary
ABV: 45.2%
Average Price: $55
The Whiskey:
The mash bill on this bourbon is mid-range rye heavy with 18% of the grain in the bill for support. Triple distilling in pot stills (like Irish whiskey) and blending with column-distilled whiskey is utilized. The bourbon then rests for six to seven years — taking time to mature before barrels are pulled for blending, proofing, and bottling.
The bump with this bottle is that it's Woodford Reserve's once-a-year Kentucky Derby release (which takes place in May). The bottle art is highly collectible and celebrates the 50th anniversary of the famed Secretariat win back in 1973. But just to be absolutely clear, this is standard Woodford Reserve Kentucky Straight Bourbon Whiskey.
Tasting Notes:
Nose: This opens with a rush of Martinelli's Sparkling Apple Cider, pear candy, and vanilla cake with a hint of dark chocolate, orange zest, salted caramel, and some sour red berries tossed with fresh tobacco and mint.
Palate: The palate opens with some dried apple skins next to cinnamon sticks floating in hot and spicy apple cider, a hint of mint tobacco, and salted orange dark chocolate bars.
Finish: The end has a nougat wafer vibe next to caramel and vanilla cookies with a hint of old porch wicker and boot leather.
Bottom Line:
This is the buy for anyone who's into the Derby. When it comes to the whiskey in the bottle, it's great standard Kentucky bourbon that works best in mint juleps and old fashioneds. I know it's cliche at this point, but if you're buying bourbon for the Derby, this is the obvious choice.
Smooth Ambler Old Scout Straight Bourbon Whiskey
ABV: 49.5%
Average Price: $32
The Whiskey:
Old Scout is MGP of Indiana's classic high rye bourbon — 60% corn, 36% rye, and 4% malt barley — that's aged for five years. The whiskey is batched in small quantities and proofed down with West Virginia's Appalachian water.
Tasting Notes:
Nose: The nose draws you in with a soft masa vibe with a mix of Tex-Mex spices (think chili powder and a hint of cumin and garlic powder) that's countered by cedar park and chocolate-laced tobacco leaves (the nose takes me straight back to my favorite childhood Tex-Mex joint).
Palate: The taste veers more towards a classic bourbon with cherry tobacco and bales of damp straw next to a smooth vanilla foundation cinnamon-infused dark chocolate and a touch of dry oak.
Finish: The finish lingers for a bit as vanilla toffees, a smidge of marshmallow, and spicy cherry tobacco round everything out.
Bottom Line:
This is another winner that highlights the superb bourbon barrels coming out of Indiana's MGP right now. I know, it's not a Kentucky bourbon. But the spirit of horse-country and Debry is embodied on that label and that's enough for me.
Green River Kentucky Straight Wheated Bourbon Sour Mash Whiskey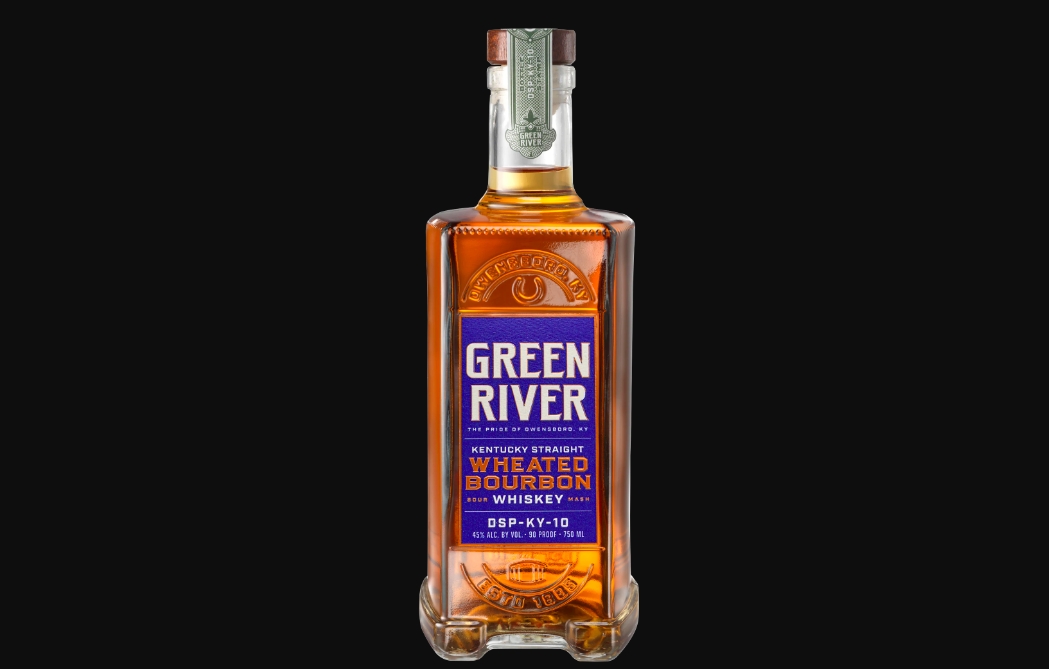 ABV: 45%
Average Price: $37
The Whiskey:
This new release from Bardstown Bourbon Company's Green River distillery is a wheated classic. The whiskey in the bottle is made from a mash bill (recipe) of 70% Kentucky-grown corn, 21% wheat, and 9% malted 6-Row barley. That whiskey then spends four to six years mellowing before batching, proofing, and bottling as-is.
Tasting Notes:
Nose: This pops on the nose with rich caramel next to soft roasted peach and apricot next to a rush of cinnamon bark and nutmeg with a creamy vibe.
Palate: Toffee drives the palate toward Nutella and honey over buttermilk biscuits with an apple/pear tobacco aura that leads to a soft orange.
Finish: The end is rich and full of stewed fruits — peach, pear, orange, raisins — and a mild sense of oaky spice and a mild graininess.
Bottom Line:
This is a no-brainer if you're looking for a cocktail base. I'd also argue that this makes a good table whiskey for everyday sipping over a lot of ice too. The lucky horseshoe theme of the glass is just the right mode you need for your betting as the Derby unfolds as well.
Old Carter Straight Bourbon Whiskey Very Small Batch 3-KY
ABV: 58%
Average Price: $180
The Whiskey:
Old Carter is a hidden-away bottler right off Whiskey Row in Louisville. It's still very insider. Their process is all about finding great barrels of whiskey, blending them, and bottling them for whiskey lovers in the know. In this case, that was a very small batch blend that yielded only 1,116 bottles.
Tasting Notes:
Nose: A thickness comes through on the nose with creamy vanilla and maple syrup vibe with a buttery underbelly accented by old corn husks, woody cinnamon, allspice, and lush nutmeg with a hint of hazelnut.
Palate: Thick salted caramel sauce vibes with a black-tea-soaked date feel as cinnamon syrup and smoldering orchard wood leads to a big mid-palate Kentucky hug.
Finish: That warmth fades quickly as hints of dried cranberry tobacco and cedar braids filled with wicker and sweetgrass end the sip on a dry note with a touch of floral honey lurking underneath it all.
Bottom Line:
Old Carter's team just cannot miss. Their sourced barrels are kind of magical and these releases always deliver. This will be harder to find outside of Kentucky, but worth the hunt, especially if you want to have a real in-the-know bourbon on your shelf. Moreover, this is a Louisville bourbon with a horse racing theme. There are few brands more on point for a Derby party.
Calumet Farm Kentucky Straight Bourbon Whiskey 14 Years Old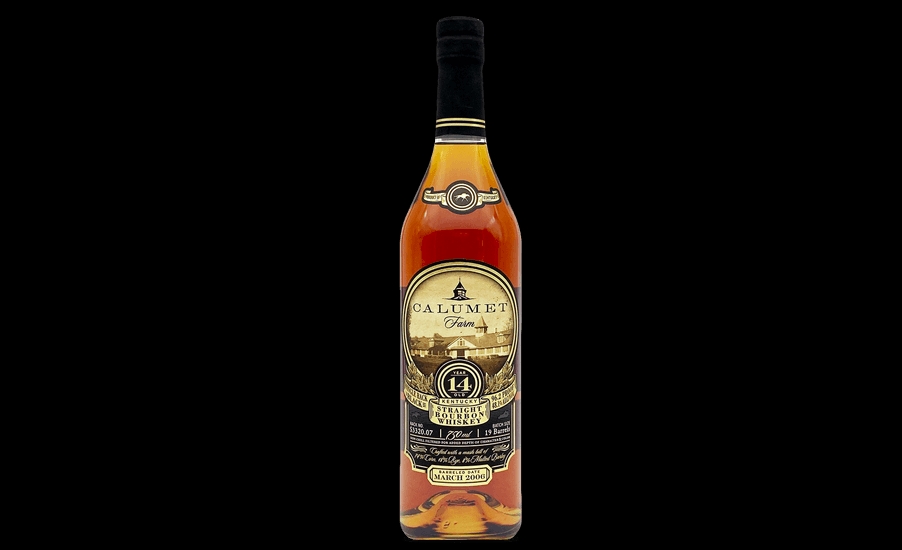 ABV: 48.1%
Average Price: $114
The Whiskey:
This bourbon is kind of like Kentucky in a bottle — it's all about Derby horses and the state's own spirit. The whiskey is sourced from a set of 19 barrels from the center of an unnamed warehouse. Those barrels are small batched after 14 long years of resting and the whiskey is proofed with soft Kentucky limestone water.
Tasting Notes:
Nose: This sip draws you in with a silken balance of cherry and vanilla cream that's shockingly light.
Palate: The taste builds on that foundation by adding soft notes of cedar and cinnamon sticks next to a hint of dark chocolate with a whisper of pancake syrup sweetness.
Finish: The end marries the cherry and vanilla into cherry-bespeckled ice cream with hints of those woody cinnamon sticks and dark chocolate peeking in on the velvet finish.
Bottom Line:
This is a classic "behind-the-glass" bourbon buy from Kentucky. It's very bespoke and always delivers. Having this on your bar cart really amps up that whiskey nerd status. When it comes to why drink this on the Derby, I think that's pretty self explanatory.
Four Roses Single Barrel Kentucky Straight Bourbon Whiskey
ABV: 50%
Average Price: $37
The Whiskey:
Four Rose's standard single barrel expression is an interesting one. This is their "number one" recipe, meaning it's the high-rye mash bill that's fermented with a yeast that highlights "delicate fruit." The whiskey is then bottled at 100 proof, meaning you're getting a good sense of that single barrel in every bottle.
Tasting Notes:
Nose: Woody maple syrup and cinnamon sticks lead to a hint of pear candy, rich vanilla, and a leathery dark fruit with this faint whisper of floral herbs on the nose.
Palate: The palate lets the pear shine as the spices lean into woody barks and tart berries next to leathery dates and plums with a butteriness tying everything together.
Finish: A spicy tobacco chewiness leads the mid-palate toward a soft fruitiness and a hint of plum pudding at the end with a slight nuttiness and green herbal vibe.
Bottom Line:
This is unique but made total sense from nose to finish. It offered something extra and felt fresh without sacrificing taste. Moreover, roses and the Derby just go together — the winning horse is draped in a rose blanket made of 554 fresh red roses.
Pinhook Vertical Series Straight Bourbon Whiskey Aged 7 Years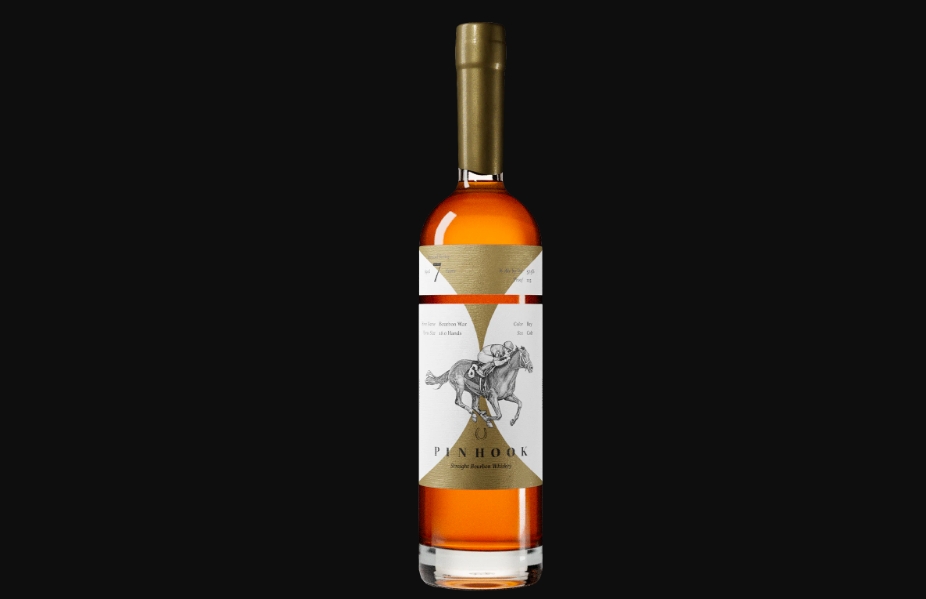 ABV: 57.5%
Average Price: $89
The Whiskey:
This is an instant classic from Kentucky's Pinhook. The whiskey is hewn from a mash bill of 75% corn, 20.5% rye, and 4.5% malted barley, distilled at MGP of Indiana and aged at Castle & Key (in Kentucky). The whiskey was left alone for seven years before batching and bottling as-is.
Tasting Notes:
Nose: The nose opens. with toasted raisin bread, cinnamon butter, dates, prunes, and figs with a nice layer of leathery dark berries.
Palate: Soft caramel opens the palate before sharp winter spice barks, sticky toffee pudding, and vanilla buttercream lead to fresh gingerbread.
Finish: The end leans into the rich buttercream and woody spices with a soft sense of pipe tobacco and Christmas cakes.
Bottom Line:
This is another great release from a brand that just keeps getting better and better. And look at that label. This is a racing whiskey that also slaps. You can't beat that for any Derby party, folks.
Blanton's Straight From The Barrel Kentucky Straight Bourbon Whiskey
ABV: 65.15%
Average Price: $249
The Whiskey:
Blanton's is "The Original Single Barrel" bourbon, and this expression is the purest form of that whiskey. The whiskey in this case is from the barrels that need no cutting with water and are excellent as-is, straight from the barrel. All the barrels will come from Warehouse H (where Elmer T. Lee stored his private stash of barrels back in the day) and arrive with varying proofs. The through-line is the excellent taste of that single, unadulterated barrel in each sip.
Tasting Notes:
Nose: The nose is full of very bespoke dark chocolate-covered salted hard caramel toffees encrusted with almonds and pecans — the kind you get from a chocolate shop that imports their goodies from somewhere like Belgium.
Palate: The nutty toffee carries through into the taste as oily vanilla pods mingle with cedar boxes of dried tobacco leaves and a touch of floral honey.
Finish: The end is very long and lingers in your senses, with a hot buzzing that subtly fades through all that sweetness.
Bottom Line:
Standard Blanton's is a delicious whiskey that is proofed way down (93-proof to be exact). The whiskey simply shines more brightly at cask strength. If you're even remotely attracted to standard Blanton's, then it's time to graduate to this. Plus, the cork has a race horse on it. Need I say more?
Blackwood Toasted Bourbon Batch #3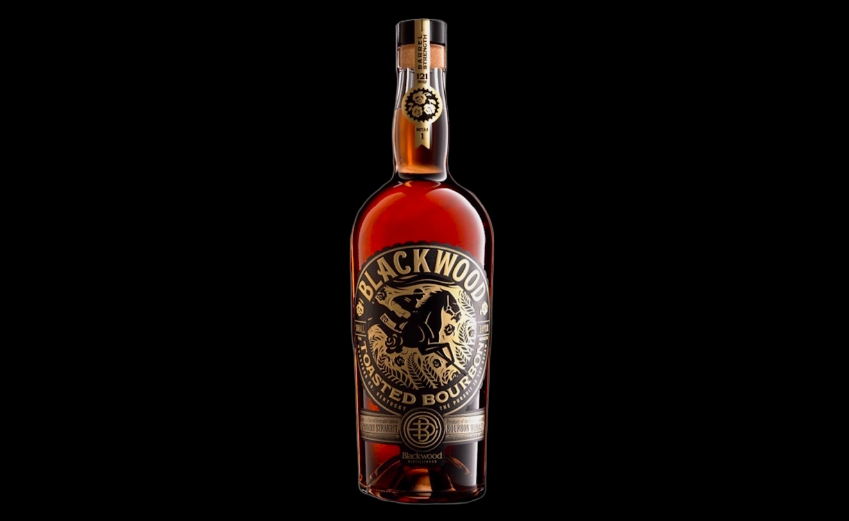 ABV: 59.3%
Average Price: $149
The Whiskey:
This new brand has Kentucky Derby history running deep. Guinness McFadden co-founded the brand with the partners behind Justins' House Of Bourbon. McFadden also happens to be the co-owner of 2019 Kentucky Derby winner Country House and built this whiskey around his stables in eastern Kentucky. The juice in the bottle is local bourbon with a mash bill of 75% corn, 21% rye, and 4% malted barley. After a good spell of resting, the whiskey is re-barrelled in a fresh toasted oak barrel for a final maturation before bottling as-is straight from the barrel.
Tasting Notes:
Nose: The nose draws you in with a deep sense of fresh vanilla pods and rich salted caramel with a sense of old wicker lawn furniture on a sunny day, soft pipe tobacco kissed with cherry, and a light sense of mincemeat pies and toffee dipped in dark chocolate.
Palate: Pecan and maple drive the taste towards a rush of Kentucky hug warmth, dry cedar, and old glove leather with a hint of dried mint and maybe some chocolate-covered espresso beans cut with vanilla and clove.
Finish: The spices take on a woodiness and blend with dry cedar bark, old vanilla pods, and chewy pipe tobacco with a dash of salted caramel butteriness and pecan waffle comfort.
Bottom Line:
This is just good f*cking whiskey. It's clearly built with bold flavor notes but nothing overshadows or washes out anything else. It's balanced and shines over a rock as a slow sipper. Moreover, this whiskey is from an actual Derby winner. So there's that.
Rock Hill Farms Single Barrel Bourbon Kentucky Straight Bourbon Whiskey
ABV: 50%
Average Price: $499
The Whiskey:
This is Buffalo Trace's other other single barrel brand (Blanton's and Elmer T. Lee being the two icons). The whiskey is made from the same mash bill as those two, which is Buffalo Trace's Mash Bill No. 2 (they're higher rye recipe). Basically, this is a higher ABV version of Blanton's with a slightly varied flavor profile from that brand.
Tasting Notes:
Nose: Bright apple and cherry burst on the nose with a sense of almost tart red berries swimming in cream just kissed with vanilla and salted caramel next to a hint of cinnamon bark and allspice.
Palate: The palate is lush and moves from creamy cherry/vanilla toward winter spice barks, burnt orange, marzipan, and maybe even a hint of black licorice.
Finish: The woodiness of those winter spices kick up on the finish before softening into a silken end of vanilla creamy, cherry syrup, and a very faint hint of mint chocolate chip.
Bottom Line:
This is Blanton's turned-up to eleven. It's simply more flavorful and runs deeper thanks to less proofing water. Yes, this has fallen victim to the Buffalo Trace aftermarket economy on price (the MSRP is only $60). But, this is so good and so very rare that the price on this one on the secondary makes a lot more sense. And take a look at that label. If that doesn't make you think of Kentucky and horses, nothing will.