It's almost time for the Greatest Two Minutes in Sports. And unless you're amongst the lucky few attending, you'll probably be watching (and betting) from home or a party somewhere else. That means that you'll need an iconic and official Derby cocktail in your hand leading up to those iconic two minutes. This year, you should be pouring the Woodford Derby, which just so happens to be the official cocktail (highball, really) of Derby 149.
The best part of this whole thing, this drink is super easy to make. It's a simple highball concoction that you build in the cup. No stirring or shaking is required. Just some slight measuring skills and you're all set. Moreover, this is a super refreshing drink that'll be sure to carry over from the Derby and into your summer rotation.
Let's get into it!
Also Read: The Top Five Cocktail Recipes of the Last Six Months
Woodford Spire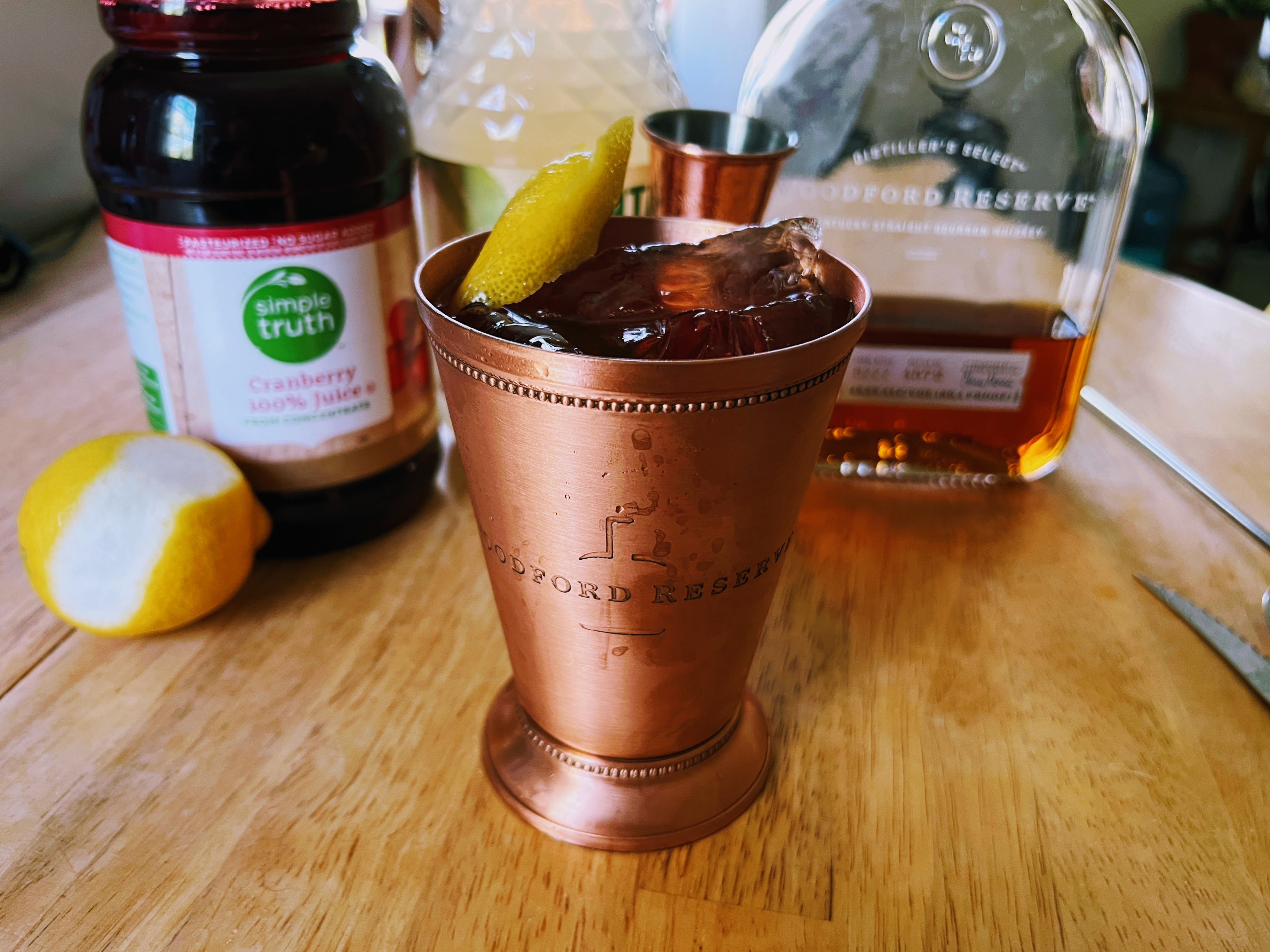 Ingredients:
1.5 oz. Woodford Reserve Bourbon
2 oz. fresh lemonade
1 oz. cranberry juice
Ice
Lemon peel for garnish
This is all pretty straightforward stuff. Woodford Reserve Bourbon is available nationwide pretty much everywhere booze is sold. The rest is easily found at any grocery store.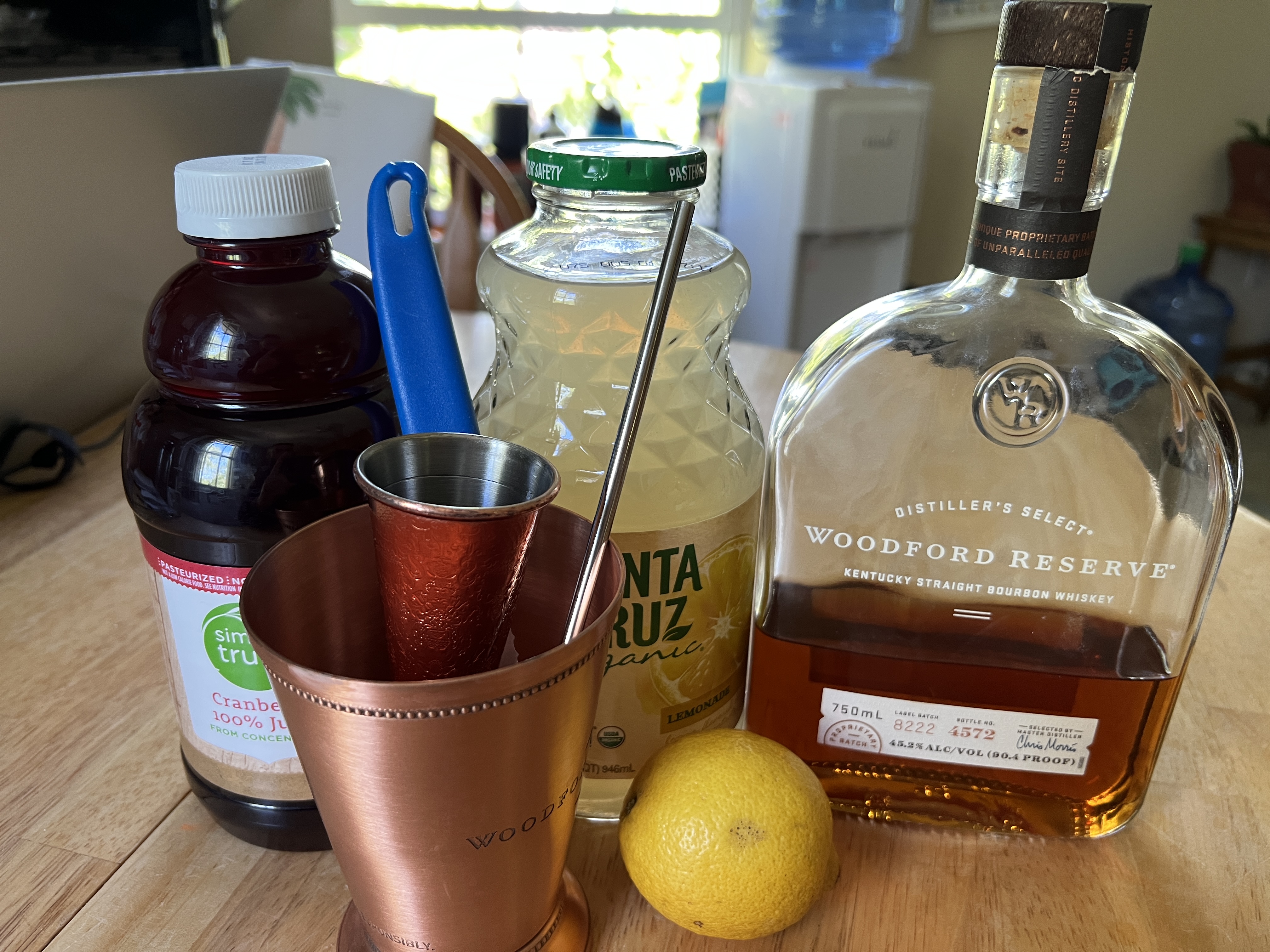 What You'll Need:
Julep mug or rocks glass (a stemless wine glass works too)
Jigger
Fruit peeler
Straw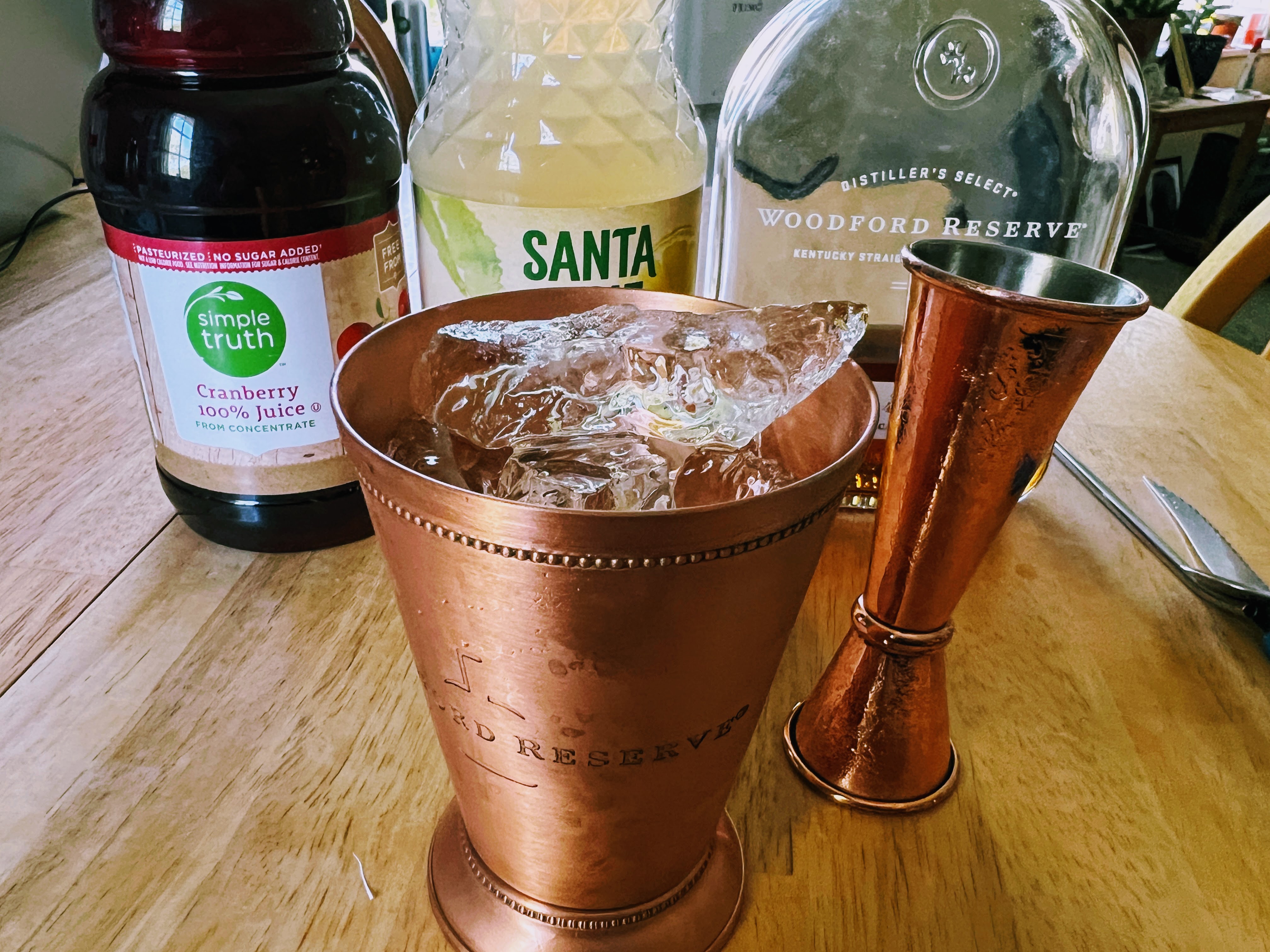 Method:
Fill the cup with ice and then add in the bourbon, lemonade, and cranberry juice.
Drop in a straw and stir once.
Express the lemon oils over the drink and drop in the peel. Serve.
Bottom Line: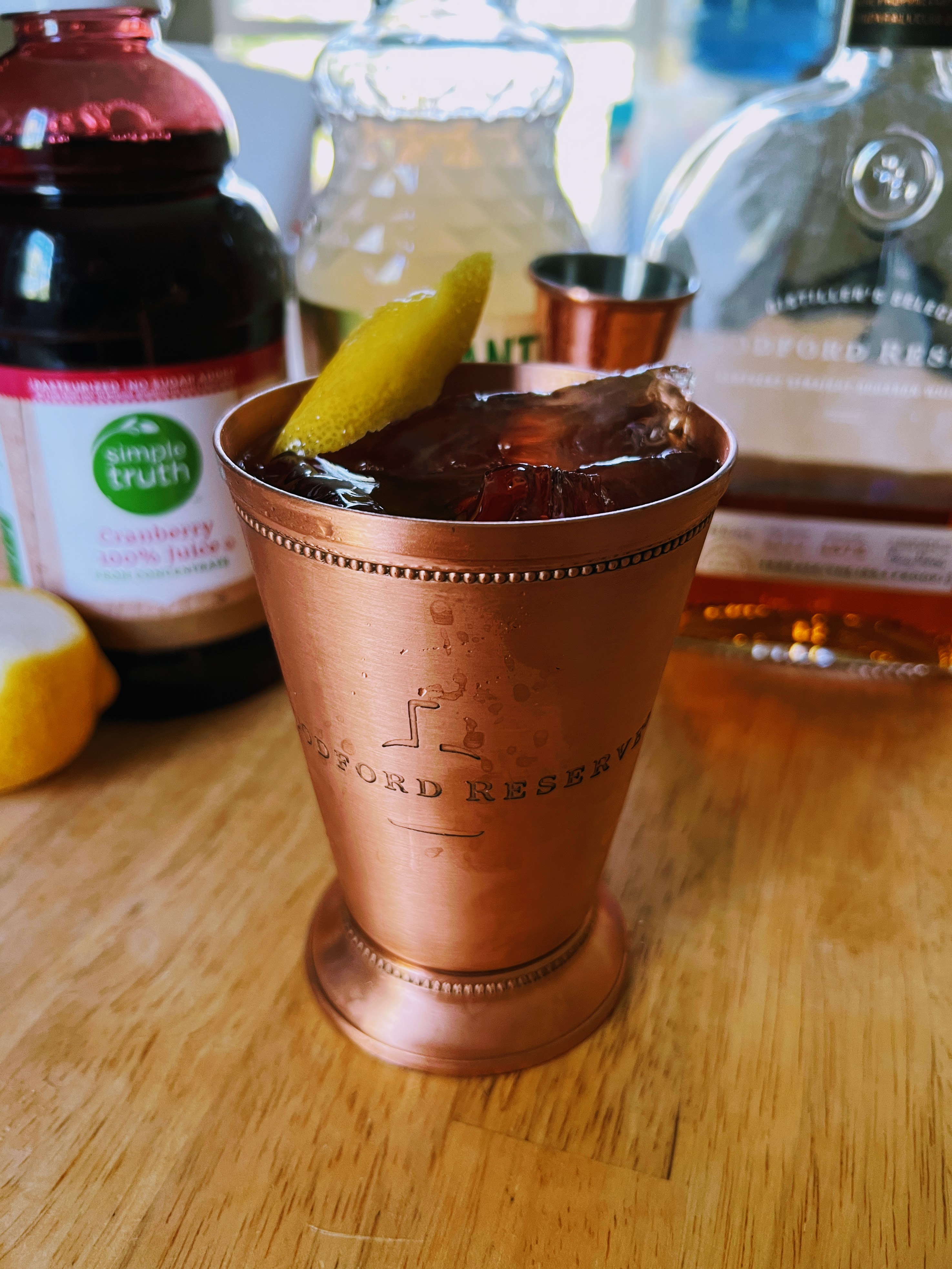 This is a fruity and bourbon-y delight. The lemonade adds a nice twang to the affair with the cranberry bringing in a nice layer of sweetness and tartness. The bourbon gets super creamy and vanilla-forward with a nice hint of oakiness and caramel underlying the fruity sweetness.
Overall, this took about 10 seconds to make. It's super-duper refreshing (it almost went down too easily). And it feels like the perfect accompaniment to watching horses run as fast as they can for two minutes at a time on a nice sunny day. Seriously though, you'll be drinking these all summer after just one sip.