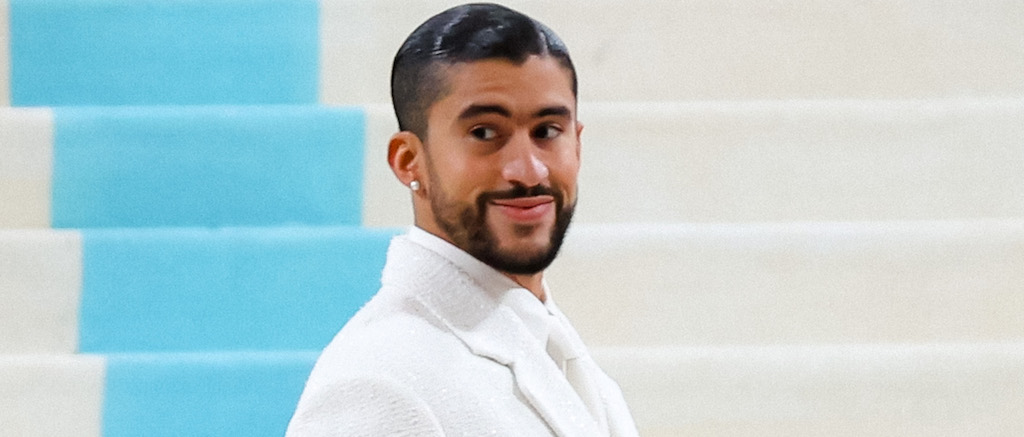 Bad Bunny turned heads in a Jacquemus backless blazer at the 2023 Met Gala last Monday, May 1, and his back was out again days later — but in much less pristine shape.
Bad Bunny was the star of WWE Backlash 2023 on Saturday, May 6, at Coliseo de Puerto Rico José Miguel Agrelot in San Juan, Puerto Rico. He received an electric embrace from his home fans, as they sang along to his "Chambea" single from 2017, before entering the ring and delivering what Uproxx described as "one of the most entertaining matches in WWE this year."
The following day, Bad Bunny shared his battle scars on his Instagram Story. His victory came at a price. He posted a photo of his bare back marked with bruises and scrapes.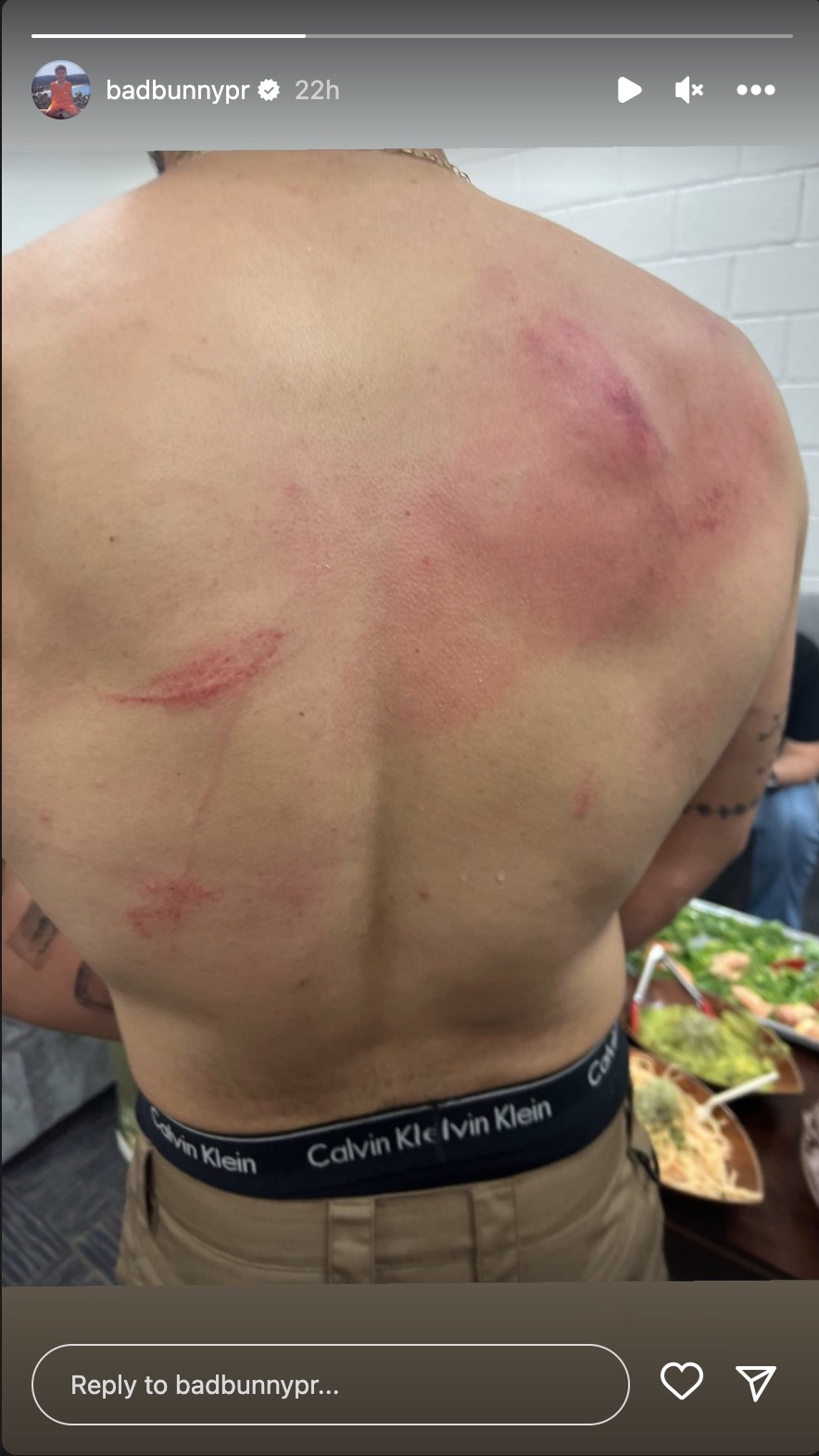 In December, Bad Bunny graced the cover of Billboard and shared his plans for 2023 in the accompanying story.
"I'm taking a break. 2023 is for me, for my physical health, my emotional health to breathe, enjoy my achievements. We're going to celebrate. Let's go here, let's go there, let's go on the boat," he told the publication. "I have a couple of sporadic commitments, and I'll go to the studio, but there's no pressure. Remember yourself, cabrón. You've worked your ass off."
If the last five months have been what Benito considers "a break," then the rest of us should be ashamed.
Bad Bunny opened the 2023 Grammys and won Best Música Urbana Album (Un Verano Sin Ti). He was one of James Corden's final guests for "Carpool Karaoke," and he was honored with the 2023 Vanguard Award at the 34th annual GLAAD Media Awards. The tabloids are committed to finding undeniable evidence that he's dating Kendall Jenner, a rumor that was fueled as he headlined Coachella last month.
Check out clips from Bad Bunny latest successful outing below.
WOAH! @sanbenito just took down @ArcherofInfamy in the first few moments of the San Juan Street Fight at #WWEBacklash! pic.twitter.com/2T4AIxCsDl

— WWE (@WWE) May 7, 2023
The roof just blew off for the return of CARLITO in Puerto Rico at #WWEBacklash!!!

Now that … THAT's cool! pic.twitter.com/WPBQ5DzbHl

— WWE (@WWE) May 7, 2023