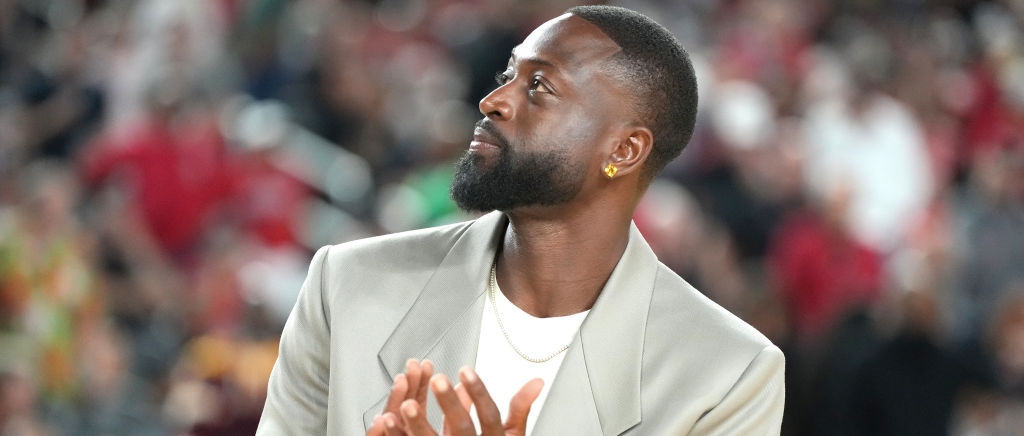 Florida is one of the states that has trended in a more red direction in recent elections, with the former swing state becoming more and more reliable for the Republican Party. This doesn't just include presidential or gubernatorial elections, as Florida has had a pair of GOP senators ever since 2019, when the state's former Republican governor Rick Scott defeated incumbent Democratic senator Bill Nelson to join Marco Rubio in the upper chamber of Congress.
Apparently, there are donors in Florida who believe their path to salvation here is to nominate a big name, and a pair of former NBA stars "have rocketed to the top of the recruitment lists for some Florida Democrats looking for a strong candidate," according to Matt Dixon and Jonathan Allen of NBC News. While both of them are viewed as longshots to actually run, Dwyane Wade and Grant Hill have piqued the interests of donors.
"Grant Hill has great name ID. He would raise a boatload of money and is one of the smartest guys you will ever meet," said John Morgan, an Orlando-based trial attorney and national Democratic donor, who has spoken directly with Hill about his desire for him to run. "Grant Hill would beat the s— out of Rick Scott."

…

"Dwyane Wade is a Florida legend, whose leadership past and present has a lot of folks in our state sending feelers out," said Ray Paultre, the executive director of the Florida Alliance, a progressive donor group that plays a significant role in Florida Democratic politics. "We have seen former athletes, in both parties, bring something special to the political landscape. He hasn't been officially approached, but he is on the list of four or five dream candidates to challenge Rick Scott."
It's worth pointing out that Wade — whose daughter, Zaya, is transgender — recently left Florida, citing a wave of anti-trans bills that have passed through the state. As of Monday, the most recent version of Sabato's Crystal Ball from the UVA Center for Politics has Florida listed as a "Likely R" state, while five individuals have filed to run in the Democratic primary.