This Friday, May 19, Kaytranada and Aminé will release their joint album, Kaytraminé, after sharing a pair of singles, "4Eva" featuring Pharrell Williams, and "Rebuke." The album follows Kaytranada's Simple with IDK and Aminé's TwoPointFive. While Aminé hasn't been super visible lately — although he has been playing festivals in the two years since his last project — Kaytranada has been busy producing for artists like Anderson .Paak, HER, Joyce Wrice, and more. Here's everything we know about their upcoming collaboration, Kaytraminé.
Release Date
Kaytraminé is out 5/19 via Venice Music.
Tracklist
1. "Who He Iz"
2. "letstalkaboutit" Feat. Freddie Gibbs
3. "4EVA" Feat. Pharrell Williams
4. "Westside"
5. "Master P" Feat. Big Sean
6. "Rebuke"
7. "Sossaup" Feat. Amaarae
8. "STFU3"
9. "Ugh Ugh"
10. "Eye" Feat. Snoop Dogg
11. "K&A"
Features
Kaytraminé features guest appearances from Amaarae, Big Sean, Freddie Gibbs, and Snoop Dogg.
Artwork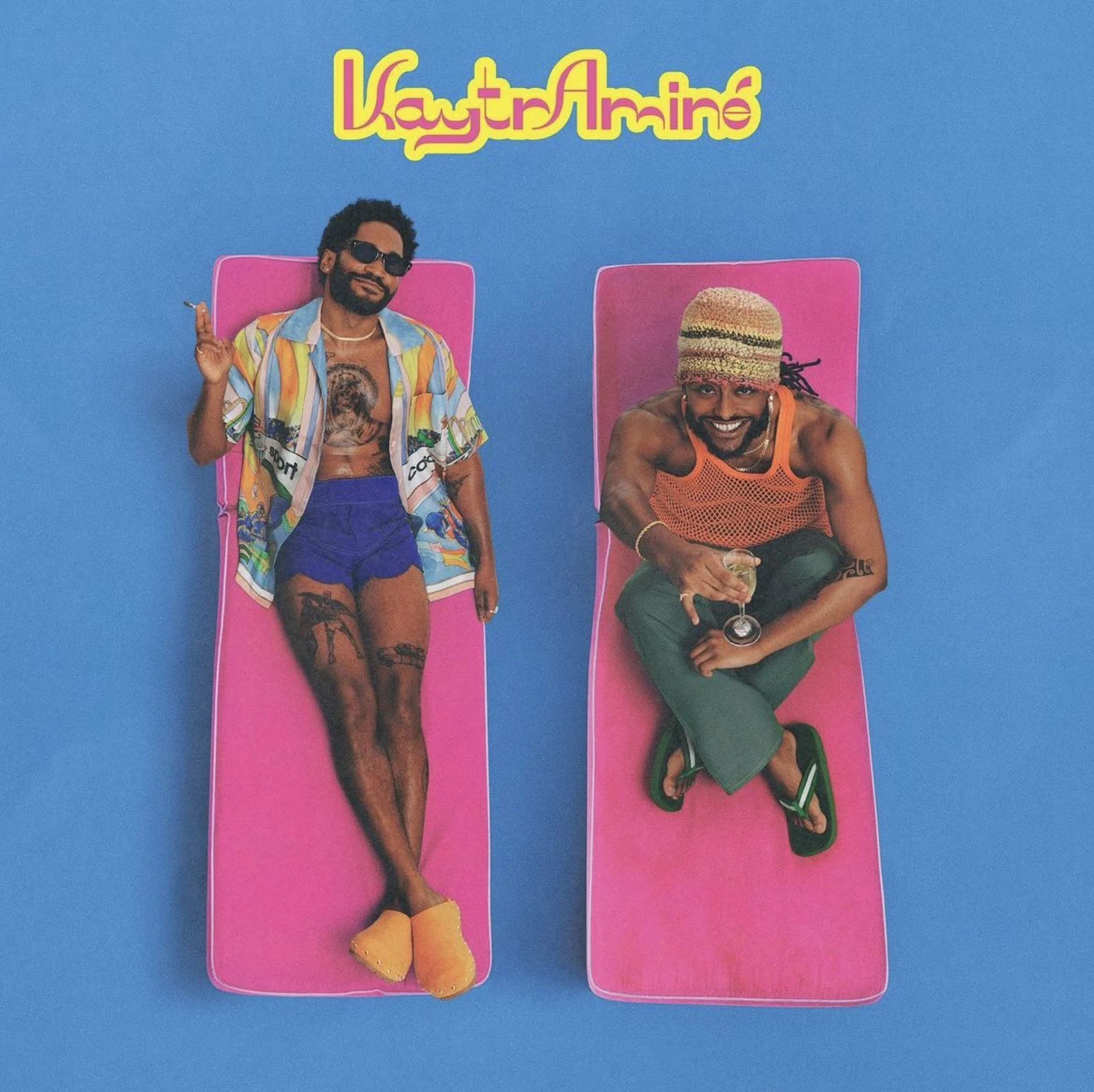 Singles
So far, two singles have been released: "4Eva" featuring Pharrell Williams and "Rebuke."
Tour
Although Kaytranada and Aminé have yet to announce a tour, fans did get a preview of a potential live show thanks to Kaytranada's Coachella weekend one set, when Aminé joined him on stage to perform "4Eva." There's also plenty of potential for solo sets from each encompassing tracks from past efforts like Bubba and Limbo.