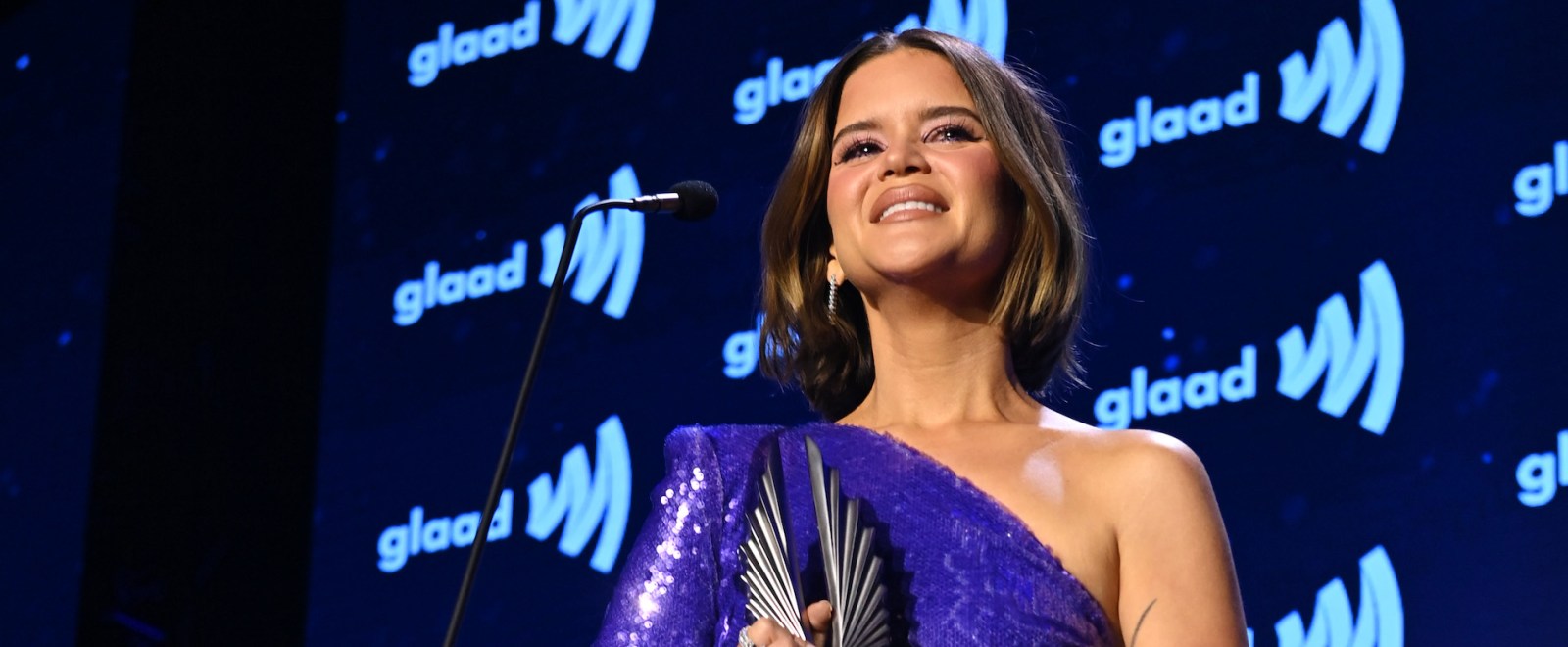 Last fall, Maren Morris unexpectedly found herself on Fox News, when a graphic on Tucker Carlson's show labeled her "lunatic country music person" due to her support of the trans community. Morris didn't seem bothered by the situation, as she took the attempted insult and turned it into a massive fundraiser for the Peer Support & Crisis Hotline for trans youth, by selling a "lunatic country music person" t-shirt.
Last month, meanwhile, Carlon and Fox News parted ways last month and Morris didn't hide her excitement, writing, "Happy Monday, MotherTucker."
Now, Morris may have just put the final nail in the coffin of her Carlson beef.
During the 34th annual GLAAD Media Awards on Saturday (May 6), Morris accepted the Excellence In Media Award, and during her speech, she said, "OK, fine: Maybe I felt a little badass taking Tucker Carlson's calling me a lunatic for standing up to transphobia, turning it into a t-shirt, and raising $150,000 for LGBTQ+ charities, yeah. That made me feel a little cool, but I don't want to gloat."
Her closing jab then got a big cheer from the audience: "I would never insult the recently unemployed."
Check out Morris' full acceptance speech at the GLAAD Media Awards above.