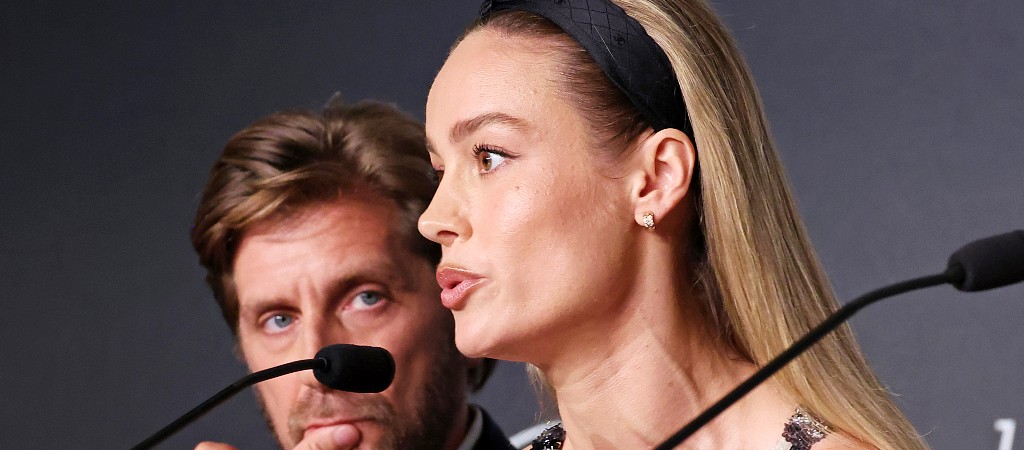 During her first stint as a Cannes juror, Brie Larson had to field a question about Johnny Depp, and she was not a fan of being singled out to discuss the alleged spousal abuser.
In a controversial move for the event, Depp's newest film Jeanne du Barry will open the festival. However, the historical drama will not play in competition, which means Larson has no obligation to weigh in on the film. Unfortunately, that didn't stop a reporter from singling out the Captain Marvel actress and pressing for her a comment on the presence of Depp's film. Larson did not enjoy being put on the spot.
Via Variety:
"You're asking me that?" she responded during a jury press conference on Tuesday. "I'm sorry, I don't understand the correlation or why me specifically."

When pressed, she added, "You'll see, I guess, if I will see it. And I don't know how I'll feel about it if I do."
Of course, it's not hard to figure out why the Depp question was aimed at Larson. She's been a vocal proponent of the #MeToo movement and famously refused to clap at the 2017 when presenting Casey Affleck with the Best Actor award for Manchester By The Sea. Affleck had been sued by two separate women over allegations of sexual harassment on the set of I'm Still Here. The matter was settled out of court.
That said, the obligation of responding to Depp's presence at Cannes shouldn't rest with Larson, but with the organizers who have already defended opening the film.
"I don't know about the image of Johnny Depp in the U.S.," Cannes chief Thierry Fremaux said earlier this week. "To tell you the truth, in my life, I only have one rule: it's the freedom of thinking, and the freedom of speech and act within a legal framework."
(Via Variety)