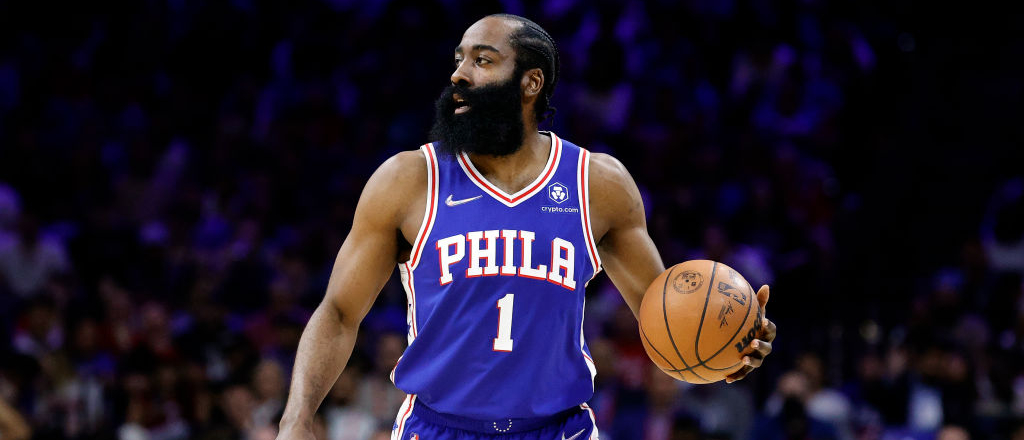 For months, there has been speculation that James Harden could leave the Philadelphia 76ers in free agency this summer and return to the Houston Rockets. Harden has never explicitly shot down any rumors linking him with his old squad, instead opting to focus on what was going on this season.
While the regular season went well for Philly, the team was unable to get past the Eastern Conference Semifinals, which once again proved to be their biggest hurdle. Now, the Harden to Houston rumors are back by way of Keith Pompey of the Philadelphia Inquirer, who brings word that the expectation in Houston is that a reunion with Harden is in the cards.
Rockets owner Tilman Fertitta "loves" the 76ers point guard. The franchise expects to reunite with him, sources say. Before hiring Ime Udoka on April 25, head coaching candidates were asked for their opinion on coaching Harden during the interview process, according to sources.
A logical guess is that this is a ploy by Harden to get a better deal from the Sixers, which can offer him a larger deal than anyone else on the open market. Despite that, Pompey reports that Harden's interest in rejoining the Rockets "is mutual and not a ploy to get a lucrative deal out of the Sixers."
After spending the first three years of his career as a member of the Oklahoma City Thunder, the Rockets traded for Harden in 2012. He spent a little more than eight years with the franchise, where he turned into one of the most productive offensive players in the history of the game and a league MVP. During his end of season press availability this week, Sixers GM Daryl Morey addressed Harden's potential free agency, telling the press that "Scenario A would be to bring James back. Scenario B, if he's not back, will be we'll have to get creative. And we feel good about the tools available to us if that happens."