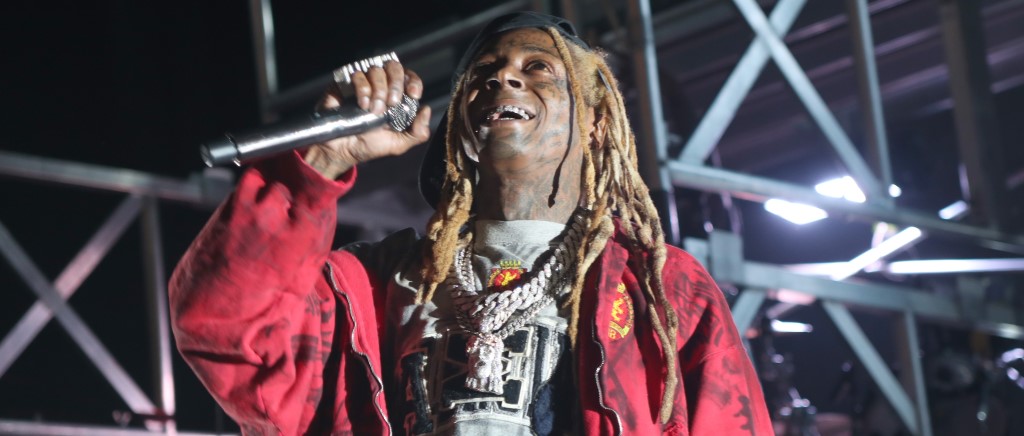 Frank Ocean isn't the only headliner to get cut off by curfew lately. Lil Wayne recently disappointed fans in Montreal by only performing a 15-minute headlining set at the Metro Metro Festival. According to XXL, Wayne was set to headline the festival on May 19 with an hour-long set from 10-11, but per a statement issued by the festival's organizers on Instagram, he didn't arrive to festival grounds until 10:45.
Performers getting cut off by curfew is becoming something of a recurring theme in the music world. Frank Ocean's headlining performance at Coachella was derailed by an injury on the first weekend that forced organizers to scramble to melt a portable ice rink that was to be used in the performance, pushing back his set for over half an hour. Then, the set was cut short by curfew, leaving fans disappointed and disgruntled as they left the festival grounds. Frank was subsequently removed from the second weekend with Blink-182 upgraded to headliner status.
Lil Wayne recently wrapped up his Welcome To Tha Carter Tour, during which he was joined onstage by surprise guests like Chance The Rapper and Wayne's longtime protege Drake. Later this year, Wayne is said to be releasing ColleGrove 2 with 2 Chainz, so stay tuned for a release date.