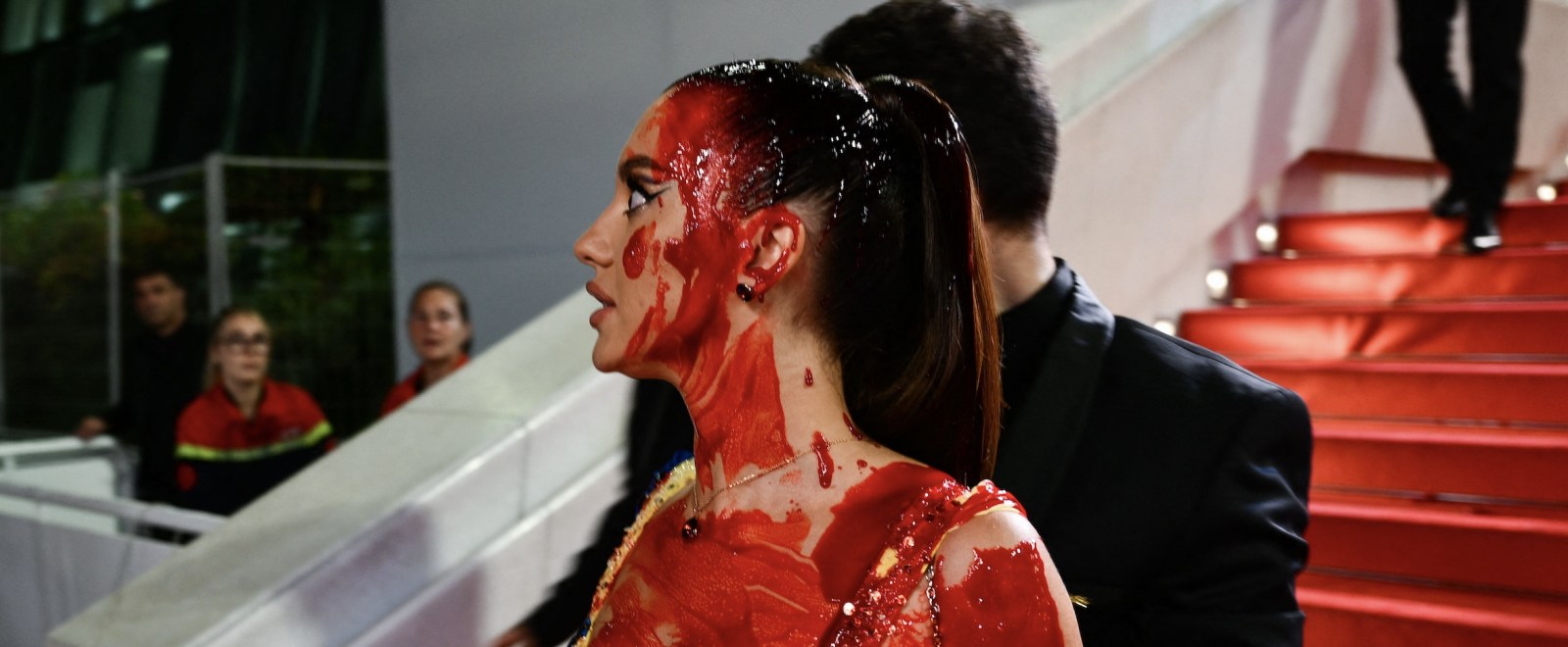 A Ukrainian influencer poured fake blood on herself at the Cannes Film Festival red carpet as a protest against the Russian invasion of Ukraine.
"On the red carpet of the 76th Cannes Film Festival, I came out in a dress in the colors of our flag and poured red paint on myself. I used my chance and with this act I reminded what is happening in Ukraine!!!" wrote Ilona Chernobai on Instagram, where she has over one million followers. "I am very glad that my act spread all over the world media! People should not forget about us! The action was in support of the occupied territories and our people who live there! All the people of Ukraine."
In light of Russia's invasion of Ukraine, Cannes banned Russian delegates from the festival in 2022, writing in a statement, "We will not welcome official Russian delegations nor accept the presence of anyone linked to the Russian government." As the 2023 edition continues, the Ukrainian League of Cinemas called on participants of the festival to halt all business with Russia rather than support "terrorism," causing industry professionals to weigh the moral cost of working in the country against the financial upside of releasing films in the Russian market.
Chernobai is banned from attending the festival, "but it's worth it!!!" she continued. "I am proud of myself that I was able to! Although it was very, very scary. GLORY TO UKRAINE." You can see the protest here.
(Via Variety)