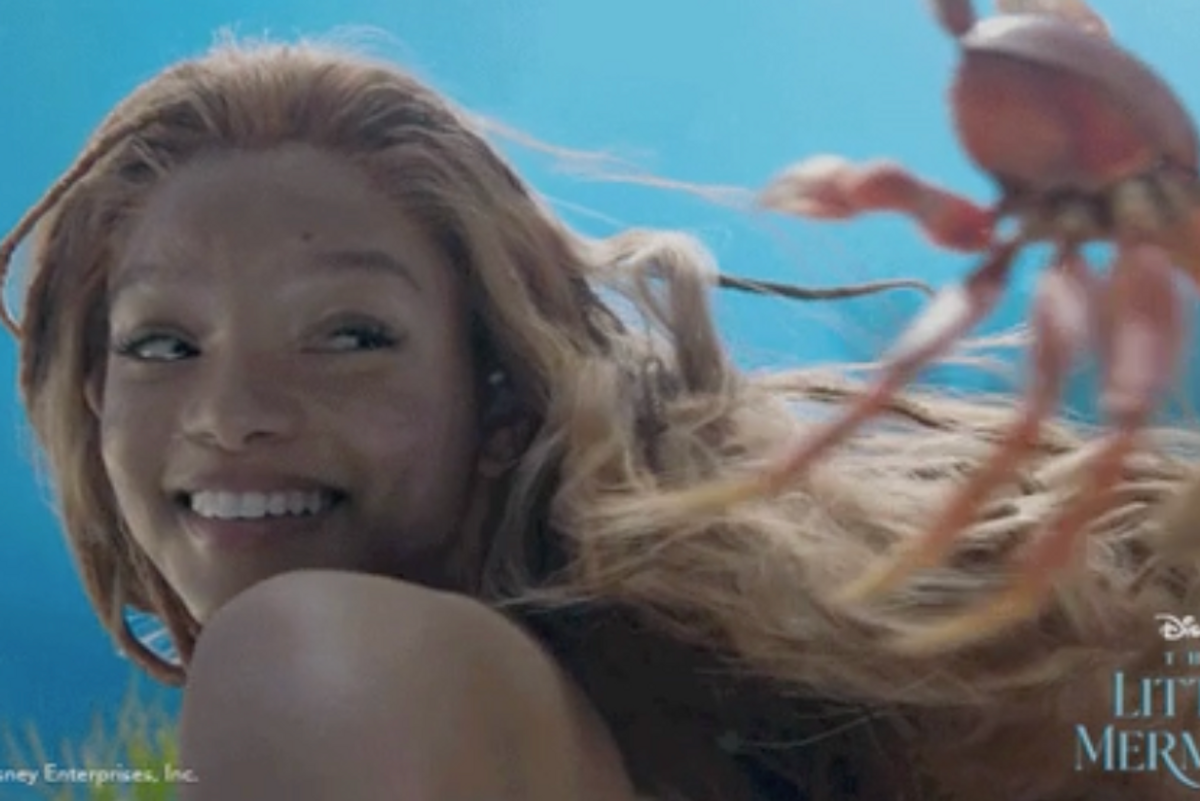 Look, like many, I have utterly loathed Disney's live-action remakes. In my opinion, they have either been a lazy, frame-by-frame rehashing of what we already know ("Beauty and the Beast," "Lion King") or the original essence is lost in trying to be cutting edge or topical ("Mulan"). Either way, audiences young and old are robbed of that special feeling promised by the Disney brand. Instead, we're left wondering if we'll ever have that feeling again.
This is, sadly, exactly what I expected for Disney's live-action remake of 1989's "The Little Mermaid." To be more specific, I expected to get a wondrous performance by Halle Bailey as Ariel, which would ultimately be drowned out by mediocre storytelling.
And honestly, why shouldn't I? Even before the movie premiered, there have been some questionable choices, such as changes to the song lyrics (not inherently bad, IMO, but would lead me to wonder if the songs themselves were dulled in some way), and having the animal characters like Sebastion and Flounder look like they belong in National Geographic…which I guess is still technically Disney nowadays but just ain't right, ya know?
Headlines that have rolled in since the premiere, cleverly calling the film a "shallow," "not bad…but not good," and "poor unfortunate remake" certainly didn't lessen my skepticism. All that to say, I went in thinking I'd come out completely unchanged, unmoved and unimpressed.
Boy, was I pleasantly surprised.
(Avast! Mild spoilers ahead, though I was purposely cryptic throughout.)
---
First off—the design is gorgeous. The mermaid kingdom is colorful and mesmerizing. The land kingdom is given a really cool Caribbean, Barbados-y flavor that adds a whole new dimension. The beginning scene on the ship brilliantly captures the mysterious beauty and dangerous majesty of the sea that once filled the hearts of sailors and brought us mermaid lore in the first place. 10/10. No notes.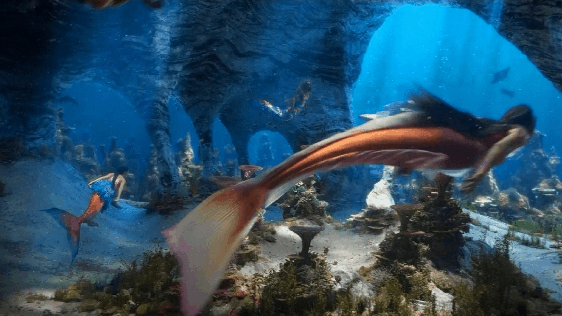 Next, the musical numbers were on point. The classics hit in all the right places but were given a light, fresh touch by the incomparable Lin-Manuel Miranda, who also added in a fun new rap song called "Scuttlebutt," which as you can imagine, incorporates Miranda's next-level wordsmith skills.
Also, the supporting characters definitely held their own, not least of which being Melissa McCarthy's portrayal of the sassy, brassy, kinda scary sea witch Ursula.
I know that I am probably the only one on the planet who wasn't entirely excited when it was announced that McCarthy would be playing the role. (She's talented and lovely, don't get me wrong…I just don't normally resonate with her usual shtick.) But, as the kids say, McCarthy ATE AND LEFT NO CRUMBS. The way she honored Ursula's vocal mannerisms alone had me sold. And that belt at the end of "Poor Unfortunate Souls"…fuggedaboutit.
We even got a much more fleshed out Eric, who sings his own song of yearning from the "Little Mermaid" Broadway show. In the movie, we see that Eric and Ariel really are two kindred spirits with a ton of innocent, heartfelt chemistry. The moment in the "Kiss The Girl" boat scene where Eric learns Ariel's name using the stars in the sky is romantic and sweet in all the right ways.
And yes, I can't believe I'm saying this, but the Sebastian and Flounder designs actually make sense. Looking back, if they had made them closer to the cartoony style we're familiar with, it would have felt very wonky and out of place. There, I said it.
I haven't mentioned much about Ariel herself, because what is there to say really other than Bailey is phenomenal. She brings the necessary purity and dreaminess, but adds her own sense of courage and determination. This Ariel steers her own course…quite literally.
Overall, I think there are plenty of treasures untold to be gleaned from this delightfully creative retelling. It's a movie that, despite the alluring siren song of criticism, can infuse a healing dose of magic into kids' hearts—and even the heart of our own inner child, if we let it.