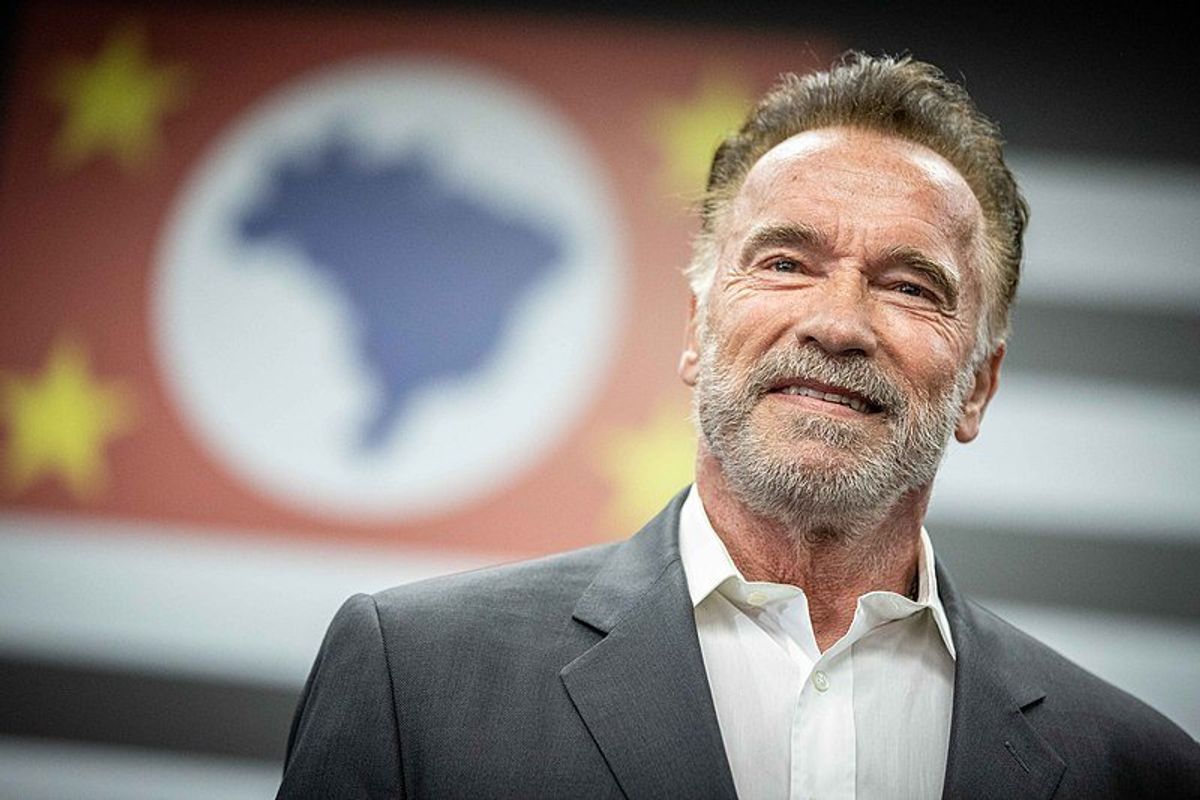 At 75, Arnold Schwarzenegger is thinking about the big questions of life. He opened up about his thoughts on the afterlife in a conversation with his "Twins" co-star Danny DeVito for Interview Magazine.
Devito asked "The Terminator" star, "What's in the future for us?" and he gave a thoughtful answer to a question that philosophers, scientists and religious leaders have grappled with since the dawn of humanity.
"It reminds me of Howard Stern's question to me. 'Tell me, governor, what happens to us when we die?' I said, 'Nothing. You're 6 feet under,'" he told DeVito.
"I said, 'We don't know what happens with the soul and all this spiritual stuff that I'm not an expert in, but I know that the body as we see each other now, we will never see each other again like that,'" continued Schwarzenegger.
---
Schwarzenegger admitted that he's not comfortable with the topic of death but thinks the notion of a heaven is a "fantasy."
"When people talk about, 'I will see them again in heaven,' it sounds so good, but the reality is that we won't see each other again after we're gone. That's the sad part. I know people feel comfortable with death, but I don't,'" he said.
Instead, the bodybuilder has created his own concept of heaven.
"To me, heaven is where I put a person who I love dearly, who is kind, who is generous, who made a difference in my life and other people's lives," he said. "I keep them in a spot in my head, like that front row that you have of all of your friends. And you always have a good feeling when you think of them."
There are far-reaching implications for all of humanity if there is no afterlife. But on a personal level, Schwarzenegger's belief suggests that if we only have a short time on this Earth with one another, and we shouldn't take it for granted. Plus, the day-to-day relationships we enjoy with our loved ones lose their significance when they are played out in a timeframe that extends throughout eternity.
The finite nature of relationships is why we love our pets so dearly. The moment they enter our lives, we are burdened by the knowledge that they will one day leave. So we savor every cuddle, game of fetch and long walk on a spring day.
On a deeper level, every day beneath a bright, glowing sun matters more with the understanding that this is the only life we get and no paradise awaits on the other side. It suggests that if all of humanity shared Schwarzenegger's view of things, we'd be more invested in making life better in the here and now versus waiting for something better around the corner. Imagine the paradigm shift if billions of people stopped waiting for their treasures in heaven and instead, began embracing the possibilities of the here and now.
With this perspective and some work, love and courage, humanity could make this world a touch closer to the paradise we pray for on the other side. And if when we die, there is a heaven, all the better.