In Los Angeles, summer hasn't quite arrived yet. For those not too familiar, we're currently deep into "June gloom," which was ushered in by "grey May," and follows some of the rainiest months in California history. Still, as people take to IG to lament the lack of warm weather, we born-and-raised folks are well aware that the heat is coming and will be here until Thanksgiving. Enjoy not needing air conditioning while you can.
And with the warm weather comes one of the best aspects of the summer months across the country: the outdoor summer concert. Sure, we already had plenty of heat at Coachella (and heated reactions to that Frank Ocean mess… Yes, I'm still upset), but the season gets properly ushered in around Memorial Day. LA's big outdoor venues like the Hollywood Bowl and the Greek Theatre are back to nightly events after going dark for the winter. Giant outdoor (and semi-outdoor if it is at SoFi stadium) shows are about to arrive in the form of Taylor Swift, Metallica, Coldplay, Ed Sheeran, Twice, and Beyoncé. And then there are the festivals, which will include events like 88rising's Head In The Clouds, though last year's Primavera LA, This Ain't No Picnic, and Palamino all appear to be off the schedule.
Still, coming out of the COVID closures, it's not hard to remember how much the concert atmosphere has shifted. From FYF to the Santa Monica pier to July mega-bills at the Bowl, the concert industry is not as healthy as it once was (yet somehow promoters are flaunting record earnings, but I digress). Enter Re:SET, a traveling concert series that occupies a bit of an ambiguous space between festival and summer concert. It's a concept that feels both like a throwback to the kind of summer concerts that were more frequent about a decade past, and an indicator of something new and fresh. Even the talent, which featured artists that appealed to both millennial (LCD Soundsystem, Toro y Moi) and Gen Z (Boygenius, Steve Lacy) demographics, reflected this kind of old-is-new-again feeling.
The concept is both simple and inspired: three concerts on three consecutive days in a city, each weekend taking place in a region where the bands can essentially rotate which night they are playing, with bills built around the headliner. In LA, that meant a Friday night with Lacy and Toro joined by James Blake and Fousheé, Saturday with Boygenius accompanied by Clairo, Dijon, and Bartees Strange, and LCD supported by Jamie xx, Idles, and Big Freedia on Sunday. The same weekend in San Diego, they received Boygenius on Friday, LCD on Saturday, and finally Steve Lacy on Sunday. The Bay Area also saw Re:SET come through in a shuffled order, and the next weekend, the bands would move to the South.
With only four daily artists and a single stage, it hardly fits the festival delineation, but that doesn't mean it didn't offer some of the festival perks. Los Angeles' Re:SET had a host of local food vendors to go beyond the typical concert fare, plus utilizing a smaller footprint at the Brookside at Rose Bowl location, the home of many festivals, gave it some of the festival infrastructure that assured its success. Attendees also had the option of purchasing single-day passes or attendance for all three days.
But on Saturday, it still didn't feeeeeel like a festival. While surely there were some three-day attendees, it was clear that this was a Boygenius concert, with fans decked out in cosplay representing the band and Phoebe Bridgers alike. All the openers were enjoyed and respected to varying degrees — Clairo was clearly the closest bullseye to the fans' tastes — but there was no doubt who the vast majority of the attendees were there to see.
And Boygenius delivered their end of the bargain with a spirited and mighty set that featured just about every song they have recorded together, and even a few songs from Bridgers, Lucy Dacus, and Julien Baker's solo oeuvre. Even from the back, the fans screaming every word was loud enough for the mics to pick up, creating a chorus effect that only added to the enthusiasm of the audience. Clairo received similar treatment for her closing "Bags," letting the audience take portions of the song for themselves.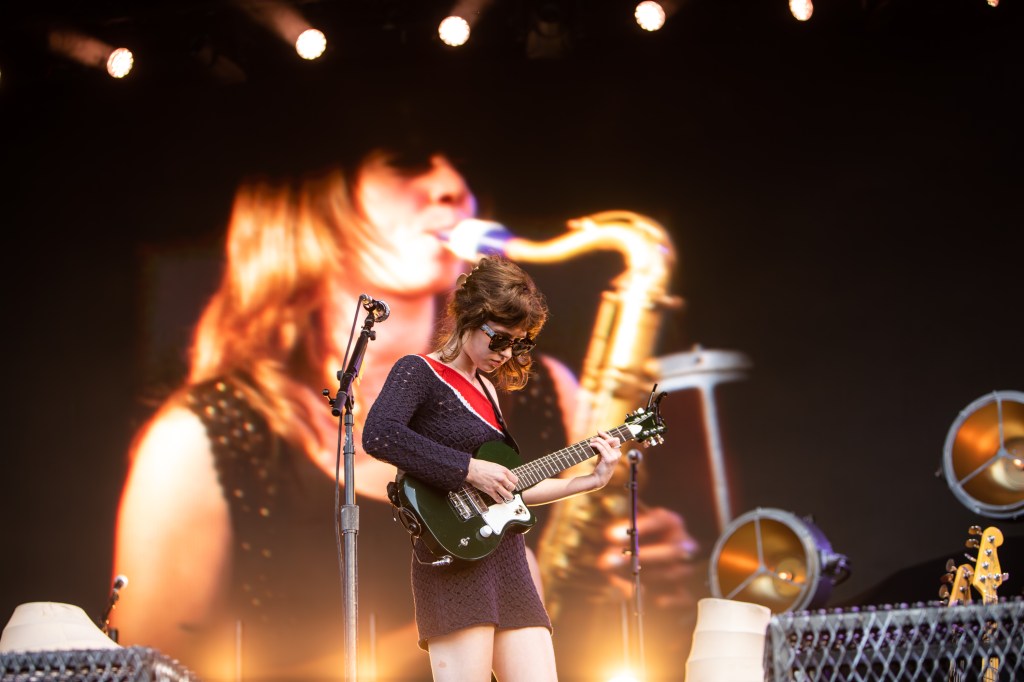 It remains to be seen whether Re:SET becomes a sustainable model, or if it is a one-and-done concept. But it would be fascinating to see who else could be down for building these kinds of touring events. For Los Angeles, the event might have felt a little redundant because so many of the artists had already appeared at last year's This Ain't No Picnic and Primavera Sound. But that, of course, is not the case for many of the tour's other cities. Regardless, the hope is that more and more summer concerts return to a healthier touring economy that makes sense for the artists and the fans, and not just for the massive promoters putting them on.
Dijon
Clairo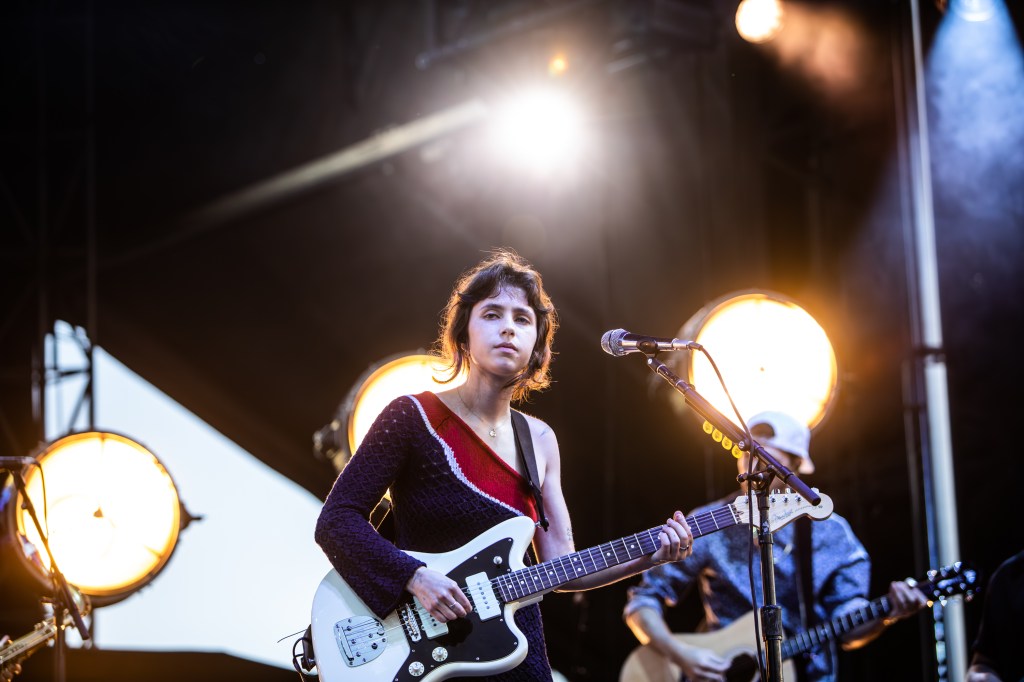 Boygenius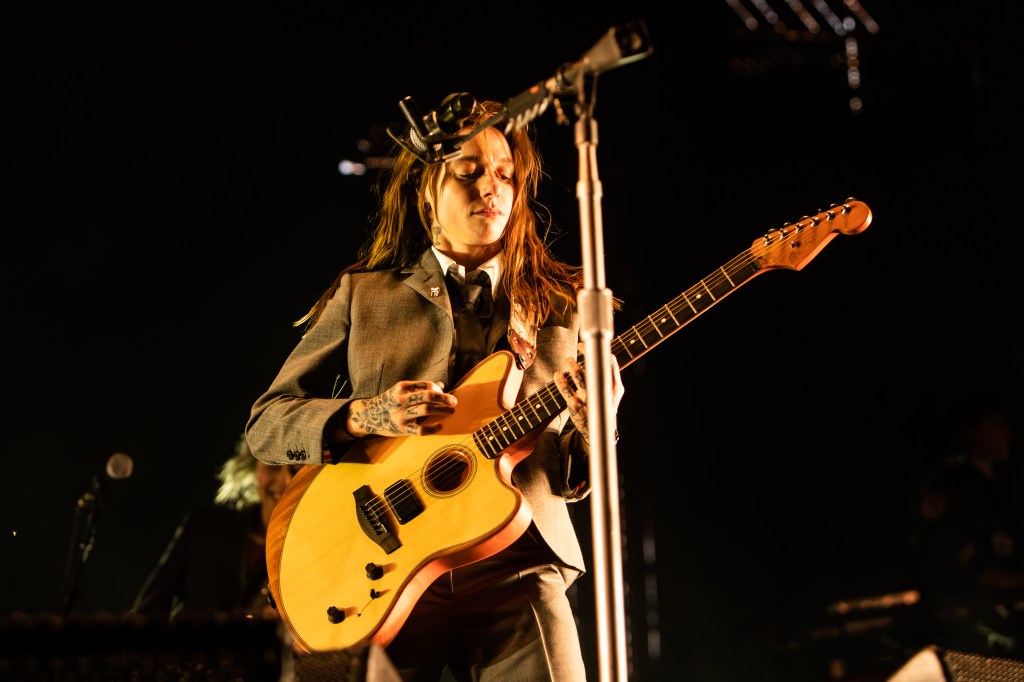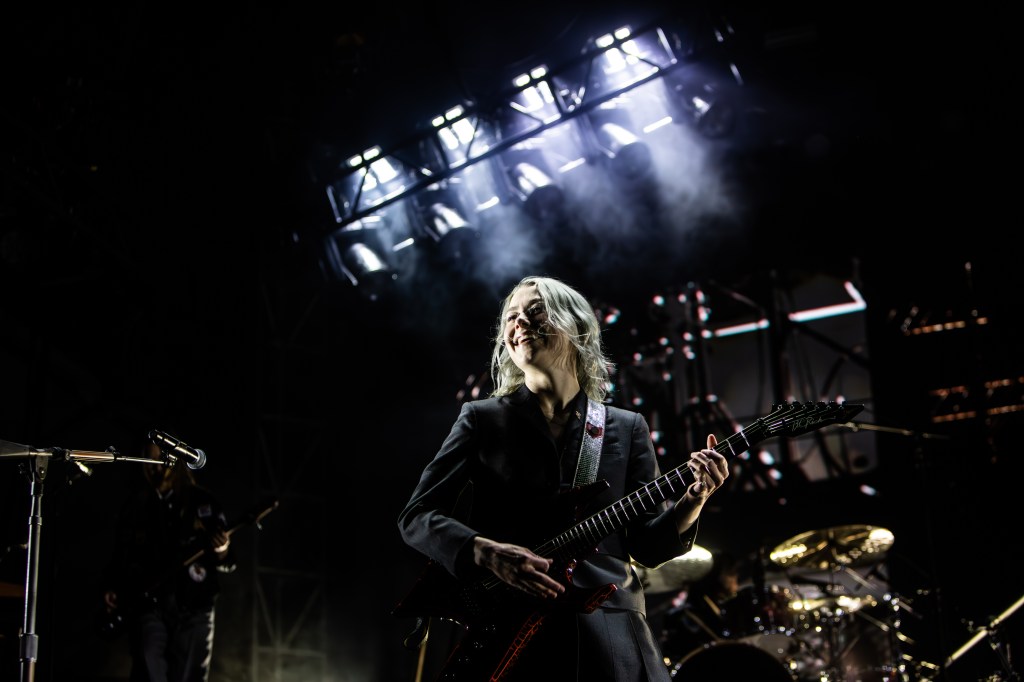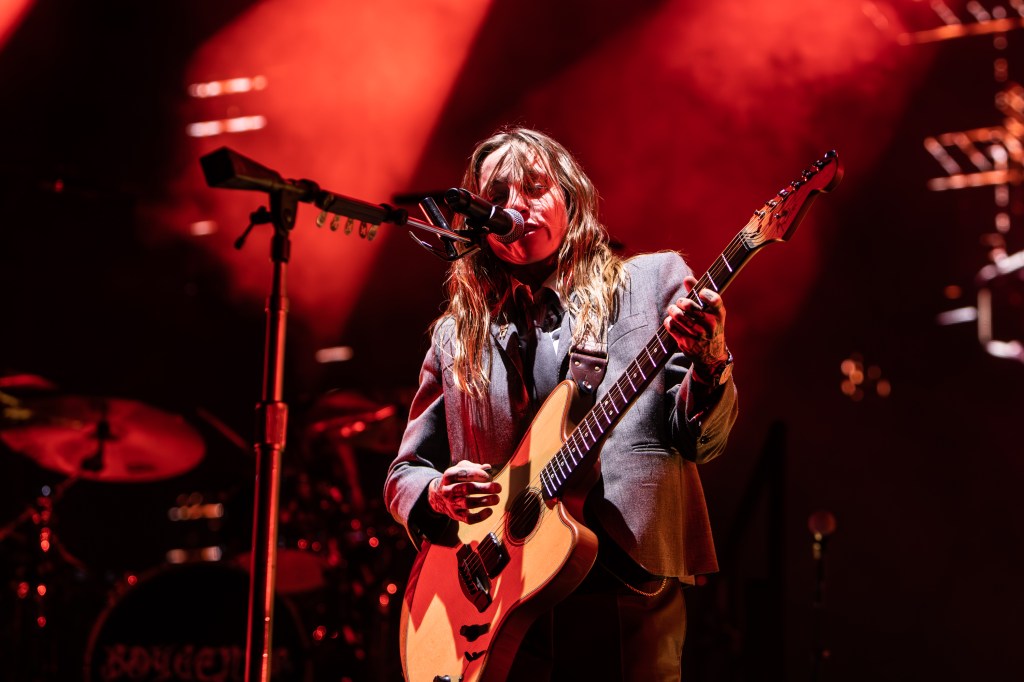 Bartees Strange
Some artists covered here are Warner Music artists. Uproxx is an independent subsidiary of Warner Music Group.