When it comes to planning sun-soaked summer getaways, Greece and Italy tend to be the obvious choices. And… it shows in the crowds. Earlier this season, The Guardian reported that Italy was struggling to contain mass tourism, even going so far as to fine tourists for blocking traffic—AKA, taking selfies—in certain hotspots. Meanwhile, Trentino-Alto Adige (where our editor is from!), has capped the number of overnight stays permitted within the region, in hopes of keeping tourism manageable.
Even major airlines can't keep up. Business Insider reports that United and Delta have increased flight capacity to Europe by 31% and 13% respectively, yet still can't hold pace with high demand. Couple that with soaring prices (the average roundtrip flight to Europe is going for over $1,200 this summer—a 37% increase from last year), and you've got the perfect storm for crowds, congestion, and overall chaos.
In other words? There's no better time to look off the beaten path. Okay, fine, not truly off the beaten path — we're talking about a coastal region in a long-beloved destination here. But one that isn't quite so hammered by crowds.
Enter Istria — home to stunning water, charming old towns, and one of Croatia's most significant wine-producing scenes. Well, known by Euro-travelers, it deserves a spotlight among the US's vagabonds and sun seekers. In addition to its wealth of small towns and white sand beaches, Istria's strategic location makes tacking on additional days to nearby cities (think Venice, Ljubljana, or Trieste) easier than ever.
You heard it here first—it's your summer to discover the breathtaking Istria region of northern Croatia.
PART I — Rovinj: An Ideal Home Base
For a charming, well-placed home base, look no further than the Old Town of Rovinj. Located between the equally delightful towns of Porec and Pula, Rovinj provides access to some of Istria's best restaurants, bars, and coffee shops, as well as boat tours, regional excursions, and more. Deemed one of the region's most important fishing port cities, Rovinj's Old Town is characterized by winding cobblestone streets that lead to the famed hilltop church of St. Euphemia.
While some of Istria's more beautiful beaches lie along other parts of the coast, the pebble beach of Lone Bay is located just south of the Old Town, making a quick jaunt for a dip easier than ever.
Where to Eat & Drink
At Uproxx, we base a majority of our travel plans around great places to eat and drink—and thankfully, Rovinj is home to quite a few gems. While most places offer beautiful views and are simply charming AF, knowing exactly where to go is key. Here are four of our standout picks:
Augusto Coffee Shop:
While there are endless terraces for grabbing quick coffees and cappuccinos in Rovinj, Augusto Coffee Shop promises the best brew in the game. Slightly off the beaten path from the Old Town (while most definitely being accessible by foot), this hipster café whips up high-quality espresso-based drinks and filter coffee, as well as freshly pressed juices, sandwiches, and more.
For those uninterested in settling for mediocre caffeine breaks, this spot is your go-to.
Puntulina:
Many of Rovinj's restaurants offer spectacular views of the harbor, though few boast the food quality and terraced seaside dining as that of Puntulina. Known for its fresh mussels, clams, and other shellfish, this seafood-forward restaurant is home to some of the best dining views in the city—be sure to snag a reservation around sunset for maximum viewing pleasure.
Spirito Santo Restaurant: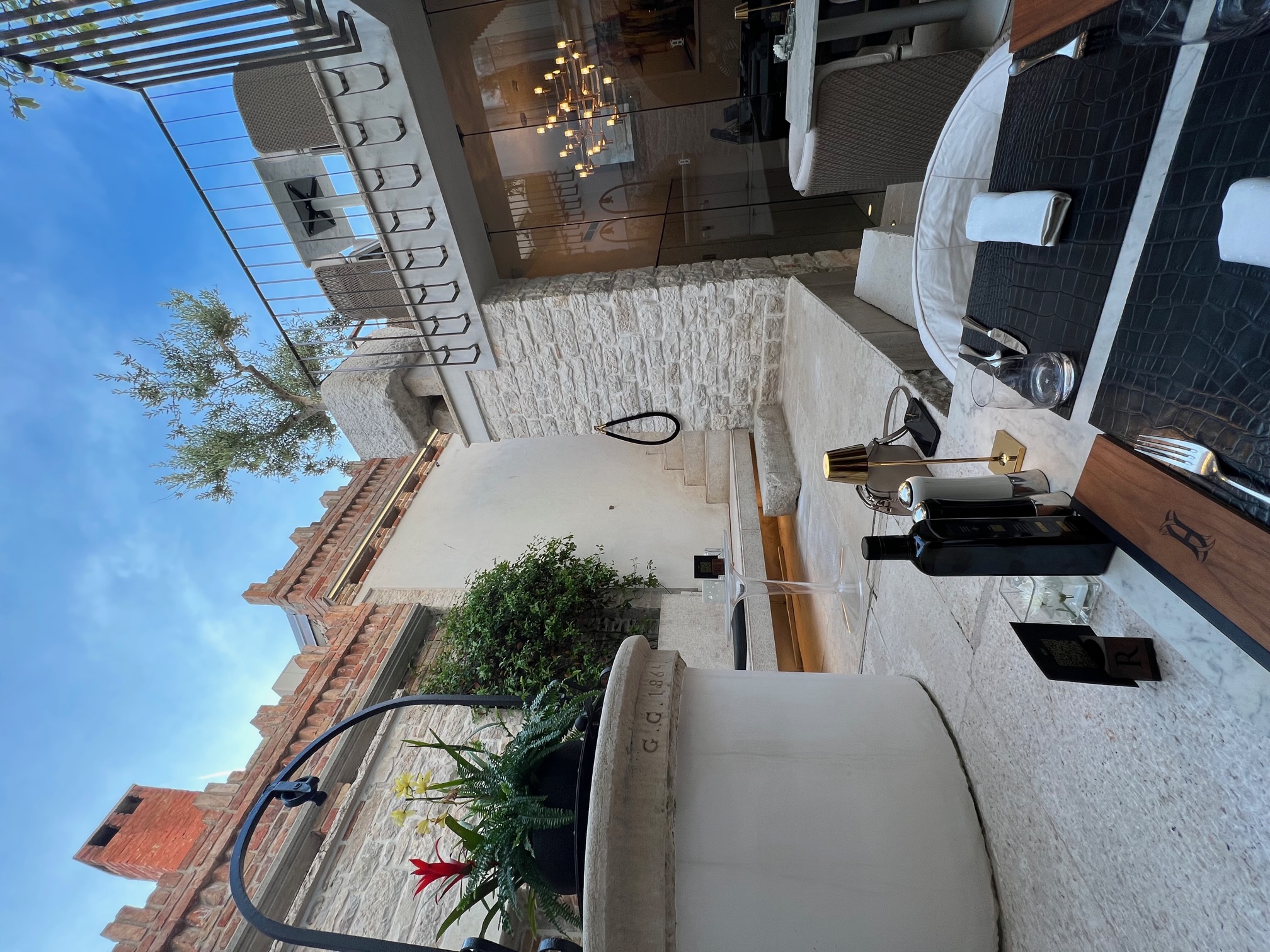 Located within the boutique Spirito Santo hotel, this eponymous restaurant is open to both guests and non-guests of the hotel—and for a break from the sea, this slightly offshore restaurant offers the best of both worlds. Airy and bright, the restaurant's open-top interior offers fresh air and skylight views without the breeze (and crowds) of the sea, as well as one of the most extensive Croatian wine lists in town.
Pro tip: Be sure to ask for a swig of the locally-produced brandy for an herbaceous, stomach-settling digestif.
Mediterraneo Cocktail Bar: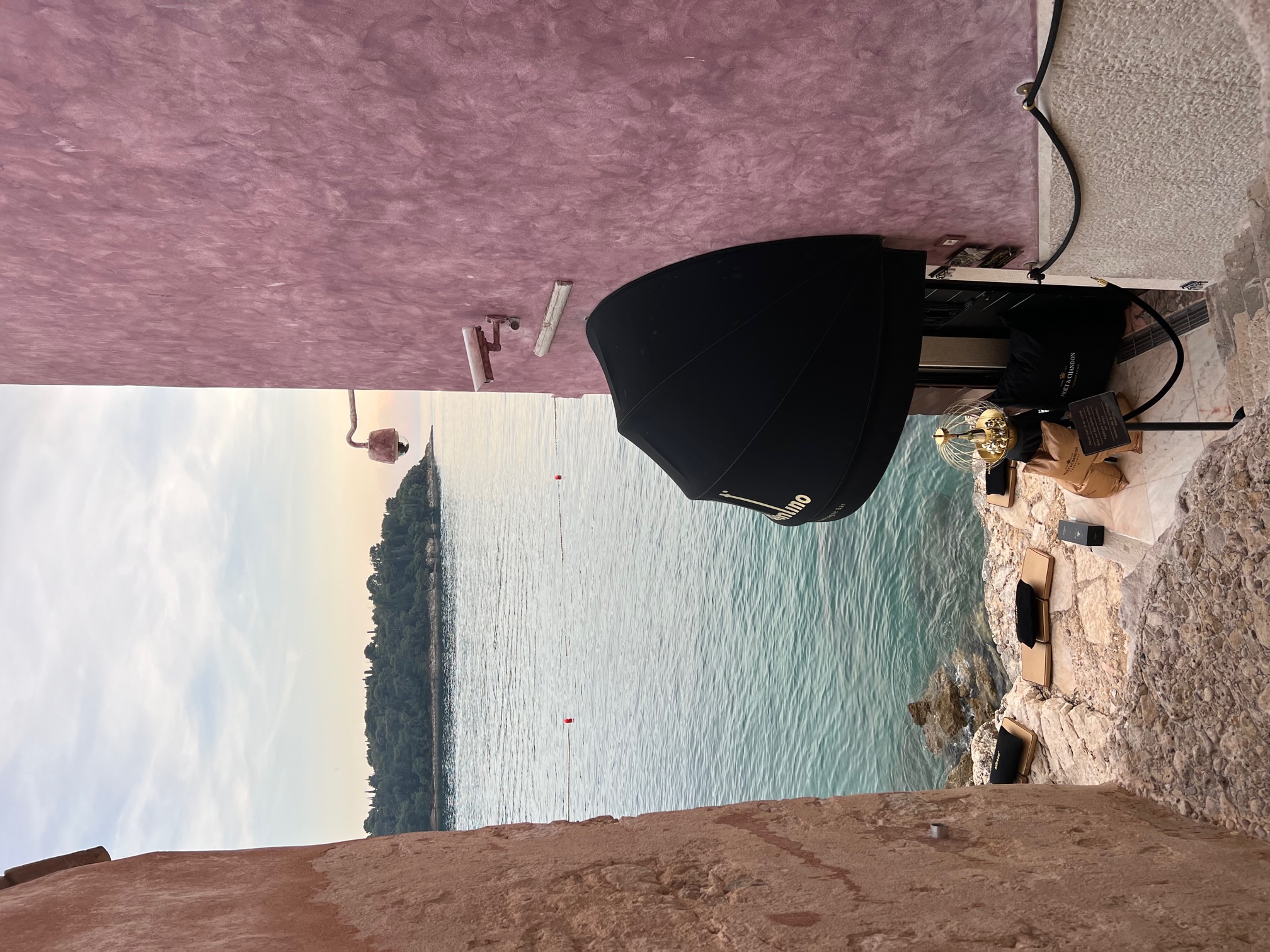 Many—myself included—will make the mistake of heading to Valentino for late-night drinks on the water. However, do as the locals do and head to next door Mediterraneo instead. While Valentino highlights brand-embellished swag and overpriced bubbly cocktails, Mediterraneo offers much chiller vibes and a broader variety of drinks with equally eye-catching views. Think of it like less flash, with just as much—if not more—fun.
Where to Stay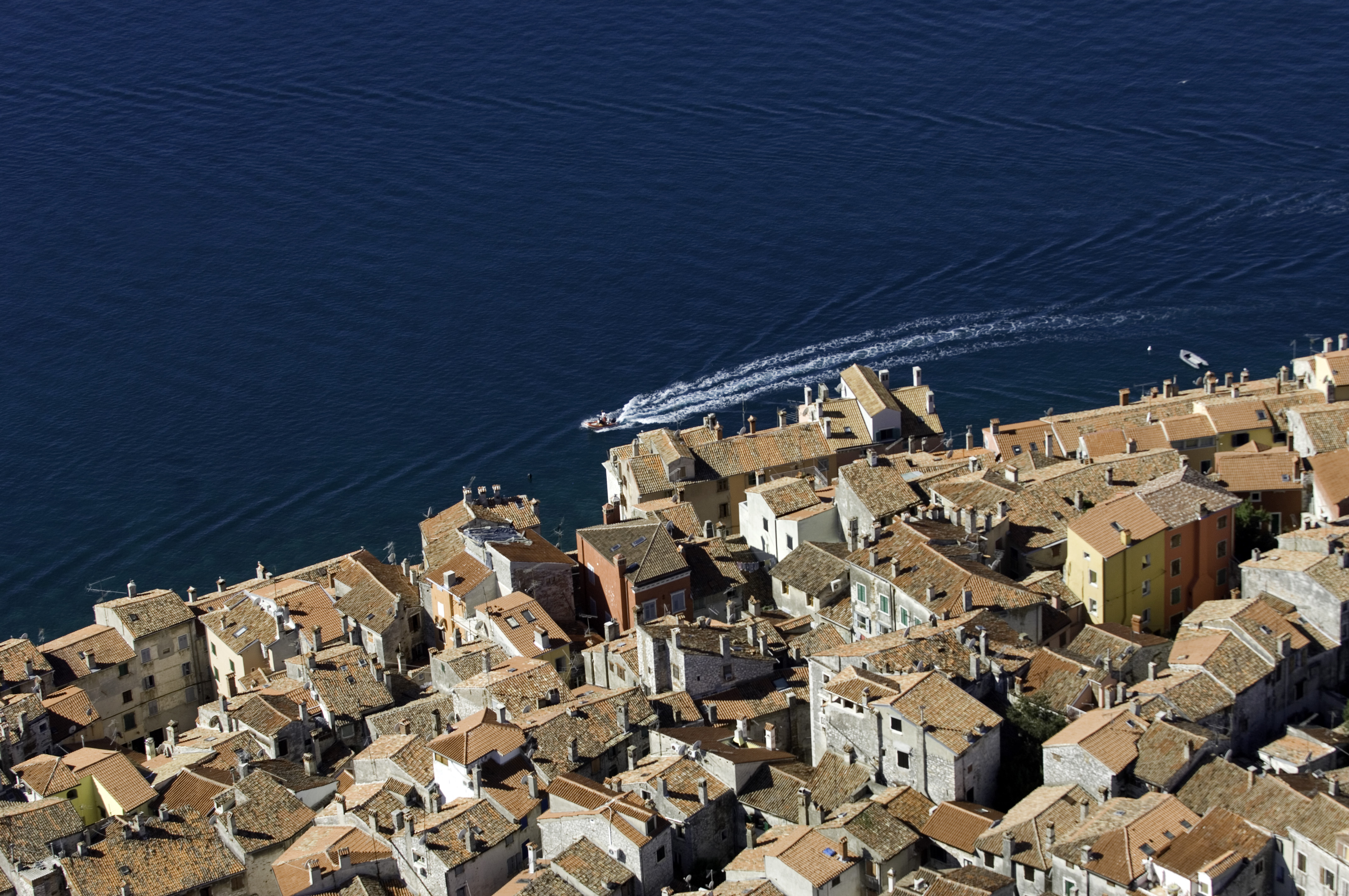 Splurge: Adriatic Hotel by Maistra Collection
https://www.instagram.com/p/CNapiJzsrA5/?hl=en
Conveniently located right next to the Rovinj ferry terminal, this 4-star hotel offers breathtaking harbor views, luxurious rooms, freshly made à la carte breakfast, and more. The cherry on top? All hotel guests have access to the Wellness and Spa center at the Grand Park Hotel, which is also equipped with an indoor pool—perfect for any potentially unlucky rainy afternoons.
Budget Friendly: Villa Tuttorotto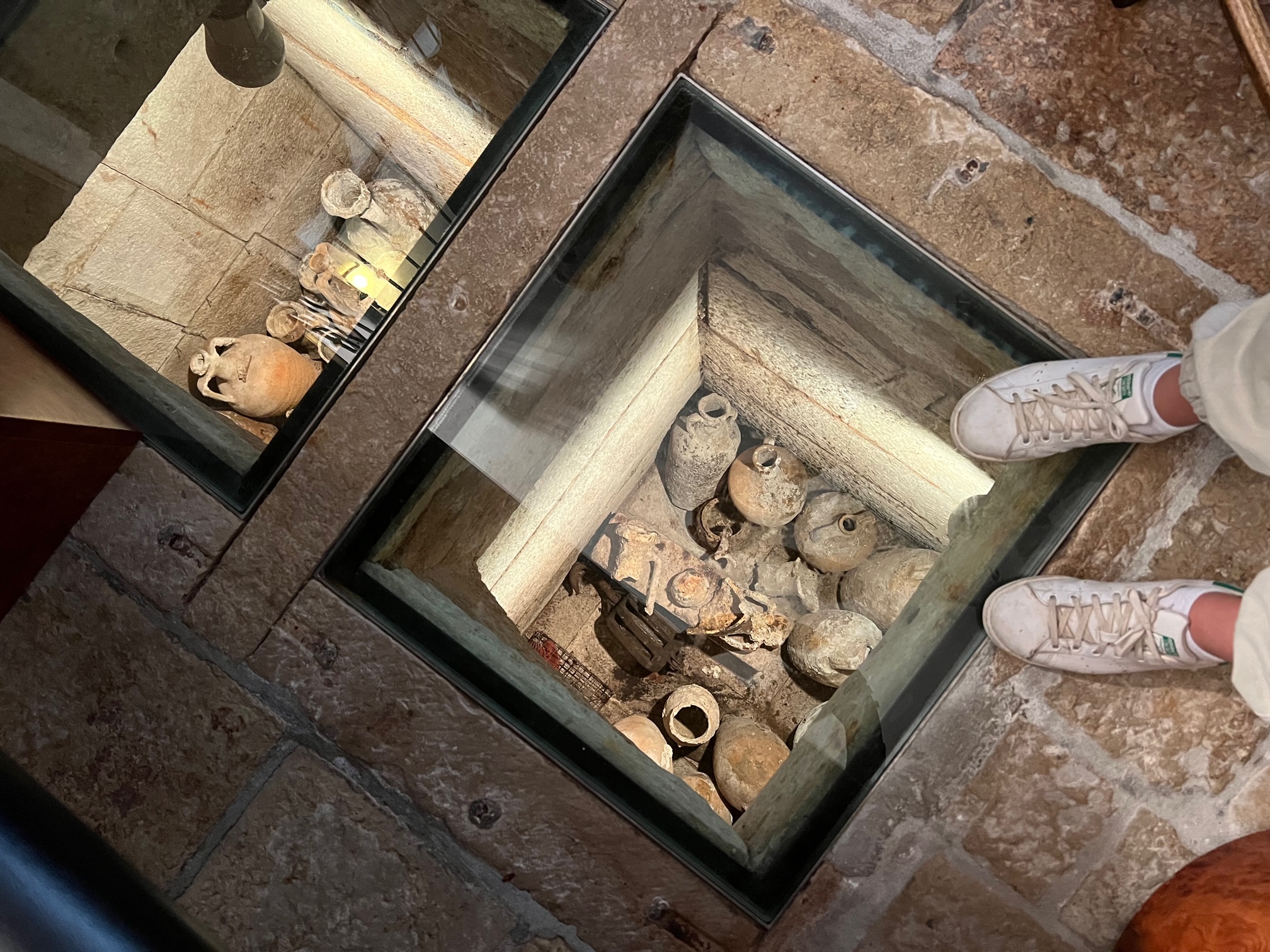 For a quaint, no-frills stay in the heart of the Old Town, look no further than Villa Tuttorotto. Home to just seven rooms, this small-yet-charming property offers air-conditioned accommodations and daily breakfast, as well as an immense sense of hospitality from the friendly staff. The hotel's most interesting feature? Its tiny-yet-impressive collection of ancient ruins tucked beneath the check-in entryway, visible through a glass window located beneath your feet!
PART II — Beyond Rovinj: What to Do in Istria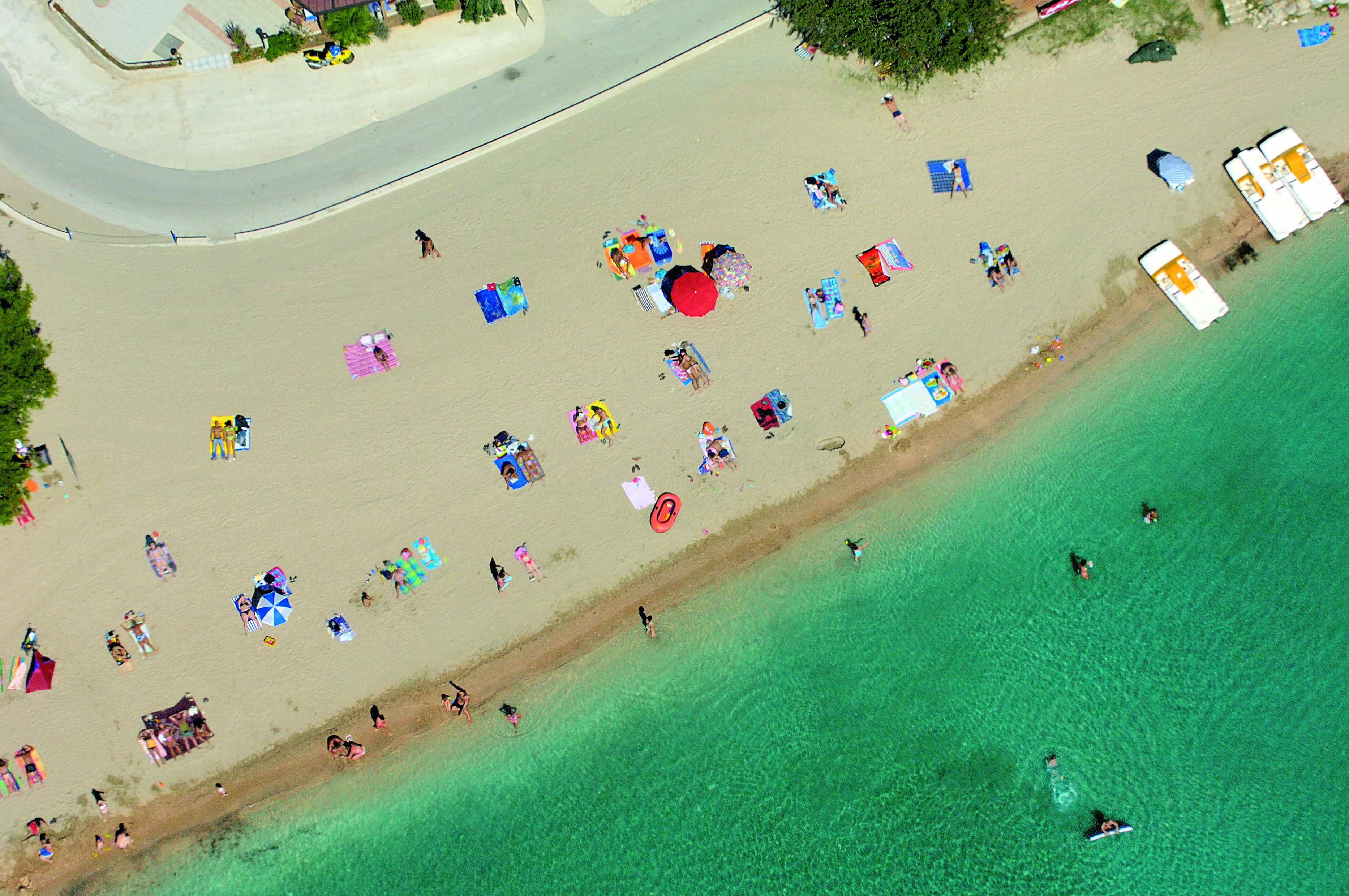 Best Beaches:
While Lone Bay is by far the most accessible for those staying in Rovinj, beautiful beaches are to be found all over Istria. Njive Beach in Premantura is home to a stunning cove and rugged beachscape surrounded by pine trees, while Girandella Beach in Rabac boasts a more classic vacation feel. Other options include Hawaii Beach in Pula and Koversada in Vrsar—the latter of which is the largest nudist beach in all of Europe.
Pula Ancient Ruins: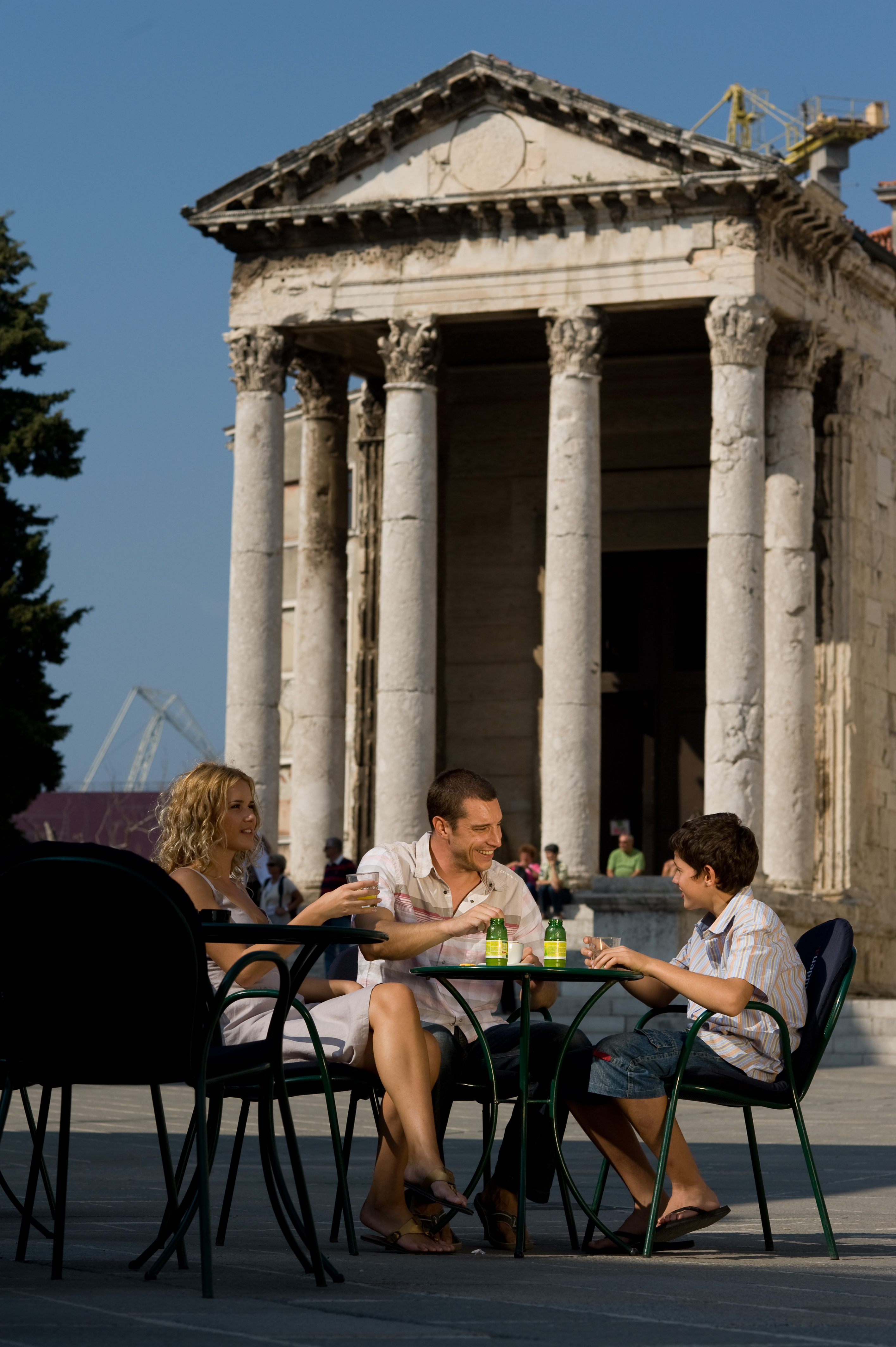 The journey from Rovinj to Pula takes about 35 minutes — to say the trek is worth it would be a massive understatement. In addition to beautiful beaches, Pula is most notably home to its plethora of ancient Roman buildings, most notably the Pula Arena. Deemed one of the best-preserved amphitheaters from Roman times, this impressive structure dates back to 27 BC and is one of the six largest Roman arenas standing today.
Although it may be tempting to skip the historical sites for soaking up the sun, when in Istria, a trip to this spot is definitely a must.
PART III — Istria: A Wine Lover's Paradise
For wine lovers visiting Croatia, traveling around Istria is an absolute no-brainer. Istria is the country's northernmost viticultural area, with vineyards planted across the entire peninsula. The area is widely impacted by the effects of the Adriatic Sea, Mirna River, and nearby mountain ranges. Here, white wine dominates production, with Malvazija Istarska (Malvasia) beloved as the region's signature variety. International varieties such as Pinot Gris, Chardonnay, Sauvignon Blanc, and Riesling are also cultivated across the region.
In terms of red wine, the local variety of Teran (a part of the overarching Refosco family) is making somewhat of a comeback, though many wineries also grow Merlot, Syrah, and Cabernet Sauvignon, too. Here are some must-see stops on the wine trail:
Meneghetti Wine Hotel & Winery — Stancija Meneghetti 1, 52211, Bale, Croatia

Nature-filled escape away from the hustle and bustle of Rovinj; spring for an overnight stay at the hotel property, or simply head to the tasting room to enjoy a flight of wines (and one of the region's most epic cheese boards)
Dobrovac Winery — Karmelo ul. 1, 52210, Rovinj, Croatia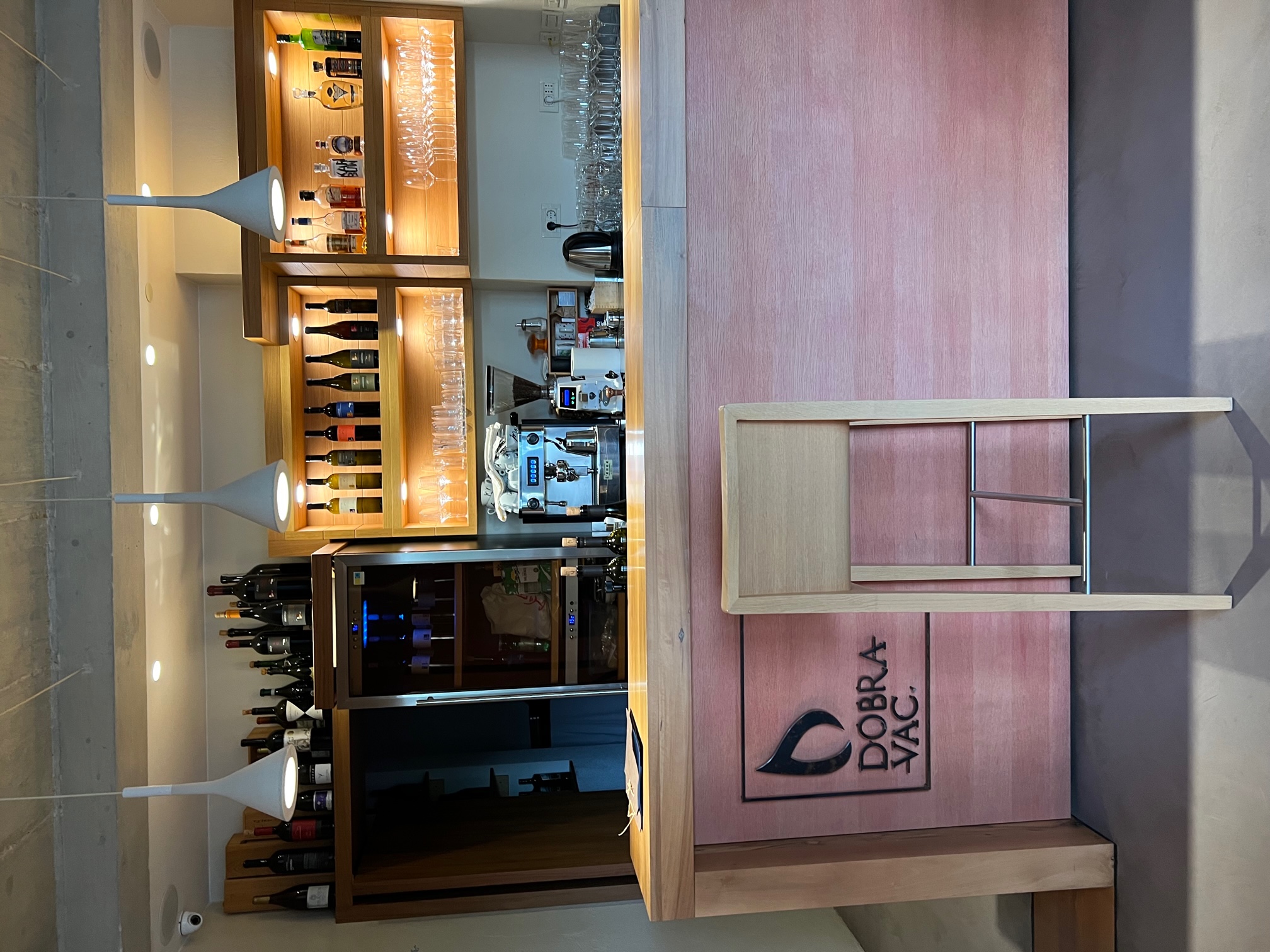 High-quality wine from a family-owned estate located within walking distance from downtown Rovinj; incredible views, thanks to the winery's hillside location, and home to the region's best (and most hospitable) sommeliers, Karin Rupena Perdec – a true authority on Istrian wine
Kozlovic Winery —

Vale Momjan 78, 52460, Buje, Croatia
Hospitable hilltop winery with peaceful views overlooking the vines. The estate is taking an impressive stance on showcasing the potential of Malvazija Istriana – be sure to taste the expression aged in acacia wood
Kabola Winery — Kanedolo 90, Momjan, 52460, Buje, Croatia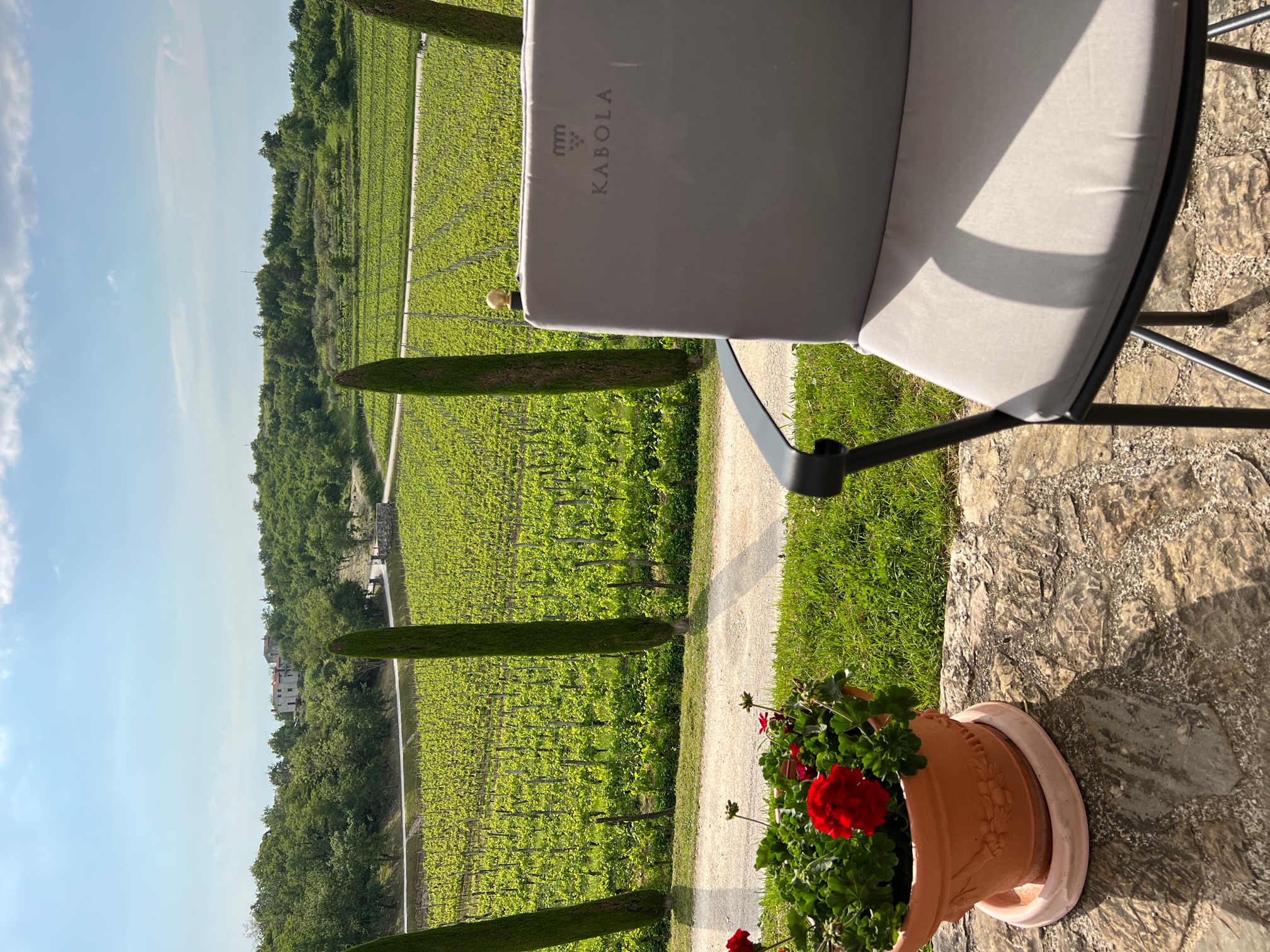 Istria's only certified organic winery with over 20 hectares of vines planted to Malvazija, a number of red varieties, and the rare, locally-planted clone of Muscat, Muškat Momjanski; many wines aged in Georgian-style qvevri, thanks to founder Marino Markezic's fascination with terra cotta-aged wines after numerous trips to the country
Matošević Winery —

Krunčići 2, 52448, Sveti Lovreč, Croatia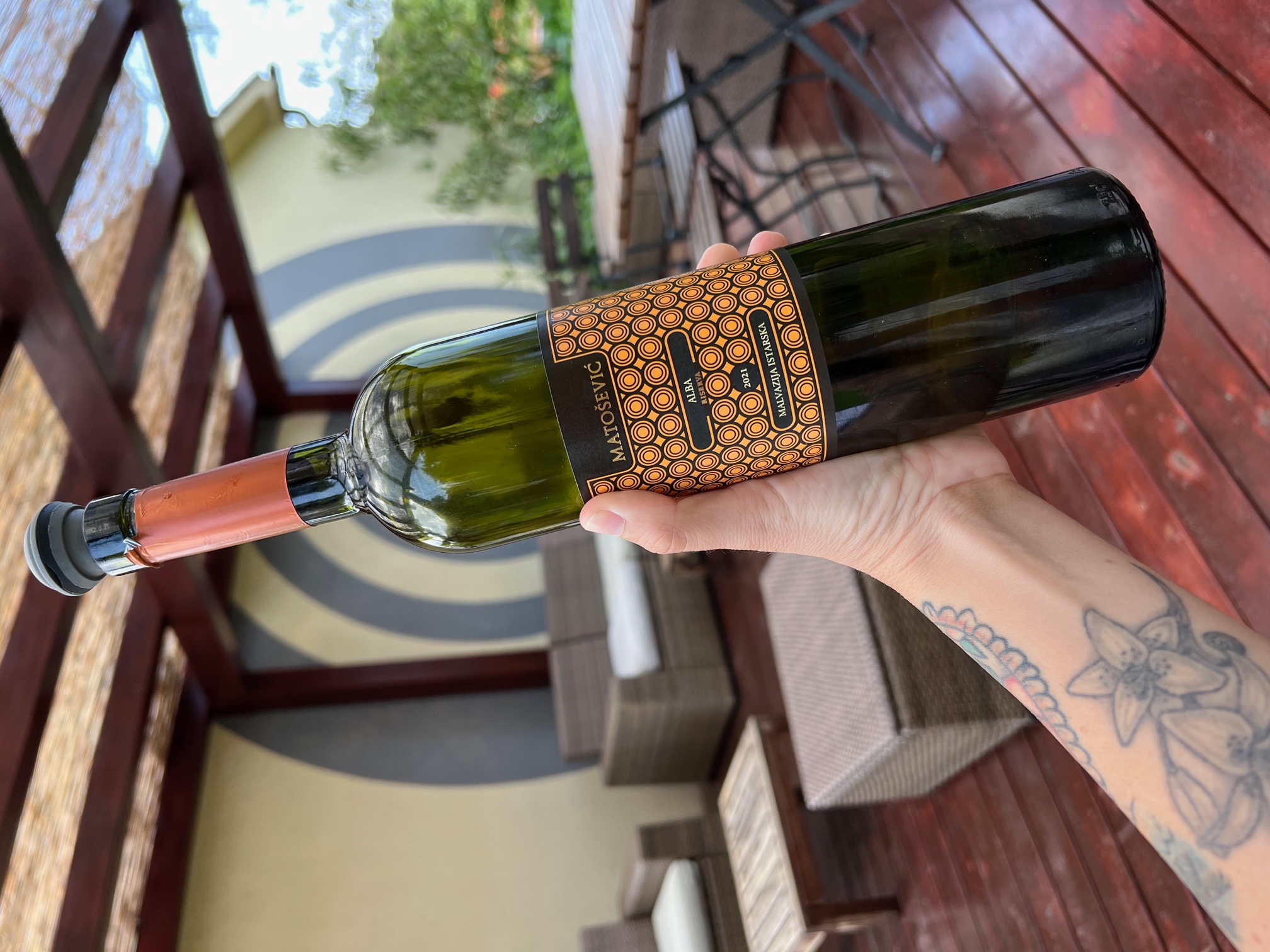 Traditional, family-owned winery with impressive expressions of Malvazija Istarka and the local red variety of Teran; one of the few Croatian wineries with decent-sized exportation to the US (New York & New Jersey), and if you're lucky (and inquisitive), the staff may just offer you a taste of one of their many back-vintage bottles hiding in the estate's underground cellars.
There's no better way to end the trip than with a thought-provoking pour of 2008 Malvazija! Note: Matošević was one of the first wineries in all of Istria to experiment with acacia-aged wines, a practice that is widely used today.