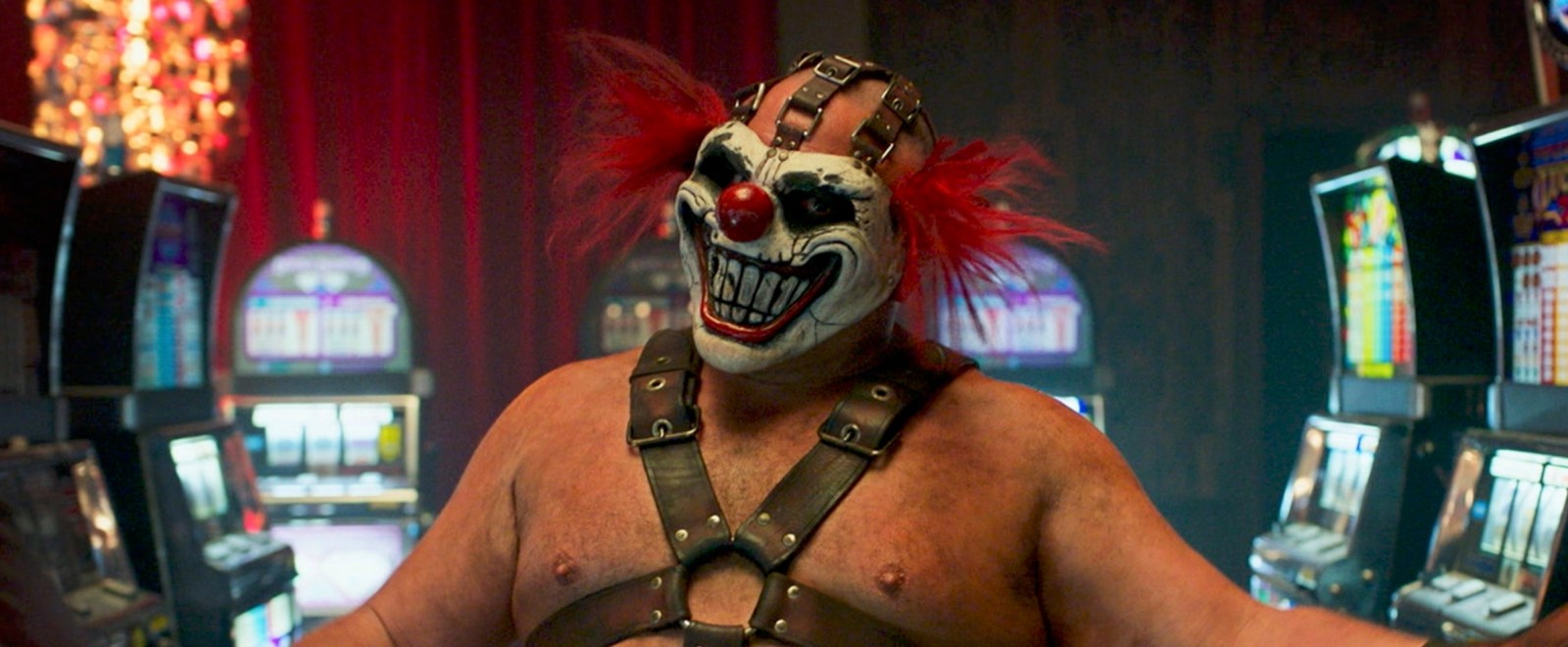 Each week our staff of film and TV experts surveys the entertainment landscape to select the ten best new/newish shows available for you to stream at home. We put a lot of thought into our selections, and our debates on what to include and what not to include can sometimes get a little heated and feelings may get hurt, but so be it, this is an important service for you, our readers. With that said, here are our selections for this week.
20. Star Trek: Strange New Worlds (Paramount Plus)
What we have here is a spinoff of one show (Star Trek: Discovery) that was itself a prequel to another show (the original Star Trek), now in its second season. We are deep into the lore here. But that's okay. It's a fun little ride, good for both diehard fans of the franchise and newbies trying to dip their toes in a little. You could use a little galactic escape sometimes. We all can.
19. It's Always Sunny in Philadelphia (FXX/Hulu)
It's the 16th season of It's Always Sunny and if you're not already endlessly in love with this gang of moronic miscreants and their low-rent misadventures I don't know that you can be saved. For those who have fallen off a little over the years, though, please allow us to reassure you that the show is as good, chaotic, vile, silly, and subtly smart as ever, trading international hijinks in Ireland during part of last season for a back to basics approach. In just the first two episodes we've seen Mac, Charlie, Dee, Dennis, and Frank giving us a cliffs notes understanding of inflation and crypto (as only Always Sunny can), revelations about Charlie and Frank's cramped apartment, a crazy family road trip, and a whole lot of casual gunplay. And that's just the first two episodes. We can't wait to see the rest.
18. Warrior (Max)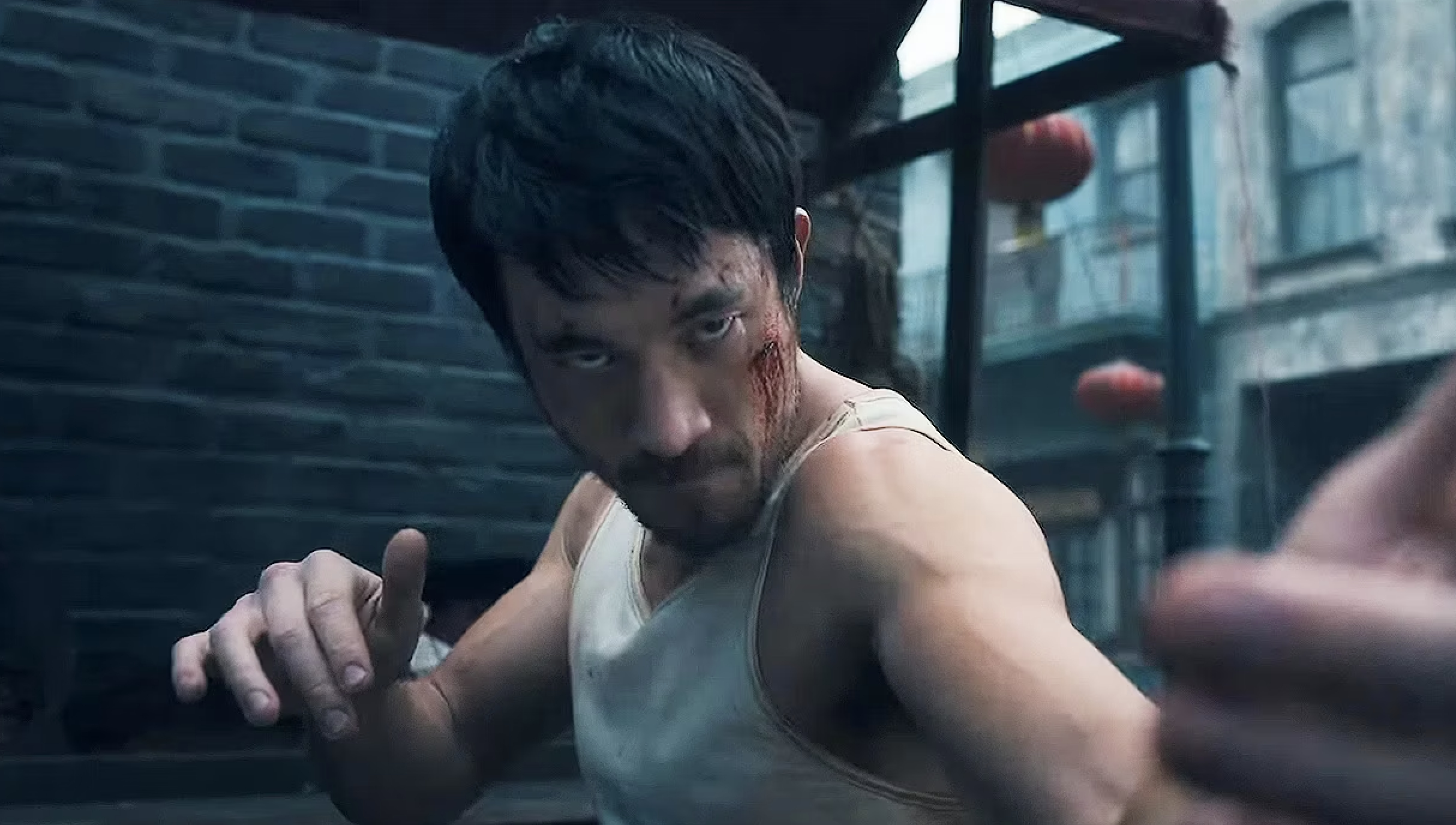 Warrior is back for a third season, still starring Andrew Koji as Ah Sahm and still set in 19th century San Francisco and still based on the writings of Bruce Lee, but now it's on Max, which was previously known as HBO Max, after originally debuting on Cinemax back in 2019. There's a lot going on here, most of it involving some usage of the letters m-a-x, but the bottom line remains the same: it's a good show that's full of action and cool fights scenes and sometimes that's exactly what you need when it starts getting hot outside.
17. Survival of the Thickest (Netflix)
Michelle Buteau delivers a heartfelt take on sudden singleness and chosen families with this Netflix comedy that was partly inspired by her book of the same name. Centered around an aspiring stylist whose life gets extremely complicated very quickly when she catches her live-in boyfriend hooking up with someone else, Buteau's character gets lifted by her friends (fully developed friend characters!) and her indefatigable spirit. Still, none of this feels fairytale perfect, breaking the notion of a cliched story through charm, nuance, and realness to create something that's as funny as it is empowering.
In case the clip of Lee Pace battling a group of relentless assassins dressed only in his birthday suit wasn't a big enough clue, this season of Foundation f*cks. And fights. What we're trying to say is there's a ton more action involved in the latest batch of episodes as the struggle to save a small swath of humanity from a predicted galactic war grows more perilous. We've hurtled 100 years forward as Dr. Hari Seldon (Jared Harris) and his group of revolutionaries encounter a new threat to his psychohistory equation while navigating the unintended consequences of time travel. Meanwhile, the Emperor clones (Pace among them) are scrambling to hold onto power as rebellions and political upheaval threaten their DNA-replicating dynasty. Man, no one is doing sci-fi like Apple TV+ right now.
15. Black Mirror (Netflix)
Can the bleak freaky award-winning anthology series and buzz machine from a few years ago still scare the piss out of audiences now that the world has been brought closer to some of its popular themes about metaverses, AI everywhere, neural implants, evaporating privacy protections, and the malignancy of loneliness and hollowness of digital interactions? We're about to find out with five new star-studded episodes that beg for our attention while it's still ours to control.
14. Praise Petey (Hulu)
What if Schitt's Creek, but with ritual killings and space cults? That's the basic idea driving Praise Petey, a new Hulu-streaming cartoon from Mike Judge, Greg Daniels, and SNL head writer Anna Drezen. Starring the voice of Schitt's alum Annie Murphy, the show tells the story of a big city influencer who inherits a town from her father… and the weird cult at its core. Naturally, cultures clash when she decides to put her fancy shoed foot down and stop all the human sacrifices, but besides the ritual killings, everyone seems more quirky than nut-retractingly terrifying, so we're sure these divergent sides can work out their differences before a comet comes to wipe us all out/save us.
13. The Witcher (Netflix)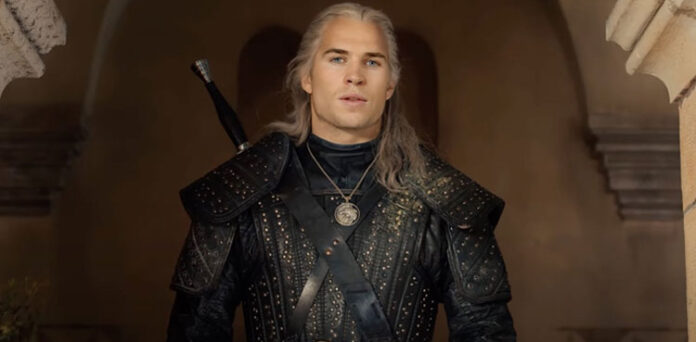 How will Henry Cavill be written off the show? Find out in volume two of season three.
12. The Bear (FX/Hulu)
The first season of The Bear was often chaotic and intense in the very best of ways. But while season two doesn't move fully away from that formula, it all feels a little more slow-burn and structured as it seeks to tell a story about what happens when you dare to take a chance and change things up. How discombobulating it is and how the universe reacts. We thought last season was a main course, but it was apparently just an appetizer.
Because bucketfuls of Taylor Sheridan TV shows still aren't enough, the former Sons Of Anarchy cop is here with an inspired-by-real-life story about the CIA's Lioness Program. Zoe Saldaña stars as an operative who helps mentor and mold recruits, who will one day become fearsome assassins. Saldaña is surely relieved to be back in ass-kicking mode, over a decade after Colombiana proved how riveting she can be as an action star. Nicole Kidman also headlines as the chief of the Lioness Program, which is part of the "CIA's efforts to thwart the next 9/11," according to the show's synopsis.
10. Quarterback (Netflix)
Quarterback is Netflix's next stab at a sports docuseries, after first diving into F1 racing and professional golf with surprising success. This one follows — you guessed it — a group of NFL quarterbacks as they prepare for battle in an NFL season. We get looks at everyone from Patrick Mahomes to Kirk Cousins to Marcus Mariota as they try to fling the pigskin successfully while getting chased by very large dudes. It's basically an action movie.
9. Full Circle (Max)
We are fixing to be awash in Tim Olyphant. Not only is Justified: City Primeval on the way, but he also plays an apparently hatless role in this crime drama series from Steven Soderbergh. Olyphant and Clare Danes portray parents of a kidnapped child, so yes, this might not be the kind of "tense drama" that you're craving, but the talent is stacked into the stratosphere. Zazie Beetz plays the lead investigator on the case, and naturally, do not expect a cut-and-dried story from Mr. Soderbergh. Yes, there are secrets afoot here.
8. They Cloned Tyrone (Netflix)
They don't make movies like They Cloned Tyrone anymore. Pulled from a Black List script from first-time director Juel Taylor, this slick, riotous crime caper is an amalgam of genres – one part mind-bending sci-fi, one part Blaxploitation homage, mixed with 70s era funk, infused with Nancy Drew references, and propped up by stellar comedic performances from Jamie Foxx and Teyonah Parris. John Boyega's in here too, playing a reluctant hero tasked with saving his block from a secret government conspiracy that's somehow twisted up in fried chicken recipes and grape drink offerings and hair relaxer. If we could have more of this, that'd be great.
The Afterparty was a ton of fun in its first season. It was a little whodunnit mystery with a cast full of your comedy favorites — Sam Richardson! Tiffany Haddish! Ben Schwartz! And so on! — and a fun hook where each episode focused on a different character and was presented using a different style of storytelling. Well, it's back for a second season now, with a new murder and some new genres and a similar crew of characters. There is very little to complain about here.
6. How To with John Wilson (Max)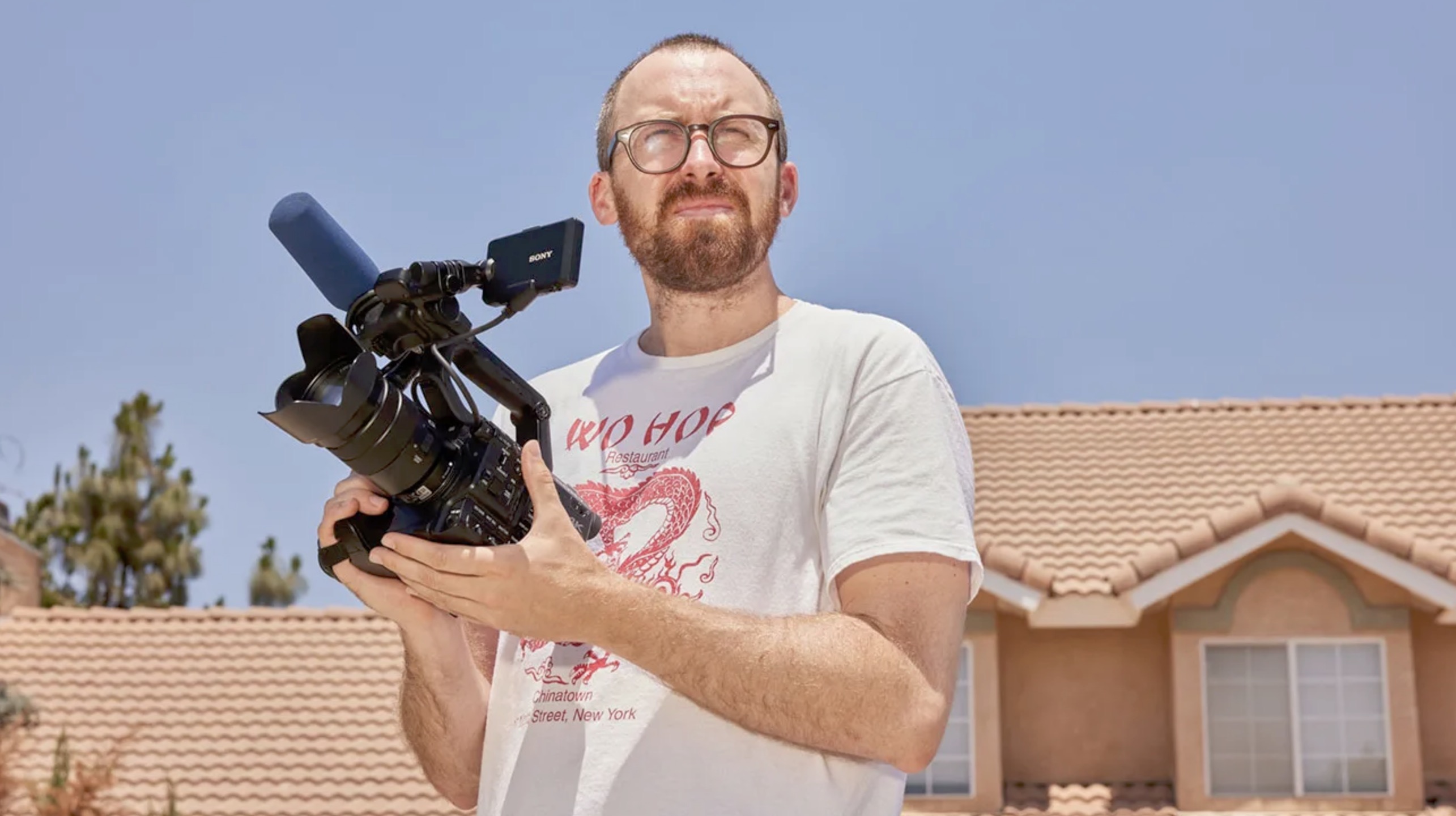 A surprisingly stirring mosaic of human weirdness, modern annoyance, and the pursuit of presence and meaning, How To with John Wilson landed when we needed it most amidst the wall-to-wall coverage and heavy isolation of the peak pandemic. Like other revered HBO shows (Succession, Barry), it's now leaving, perhaps a little sooner than we expected or wanted. Nevertheless, it feels like it's going out on high and on its own terms creatively with another volume of mundane misadventures adding up to something touching profundity.
5. What We Do in the Shadows (FXX/Hulu)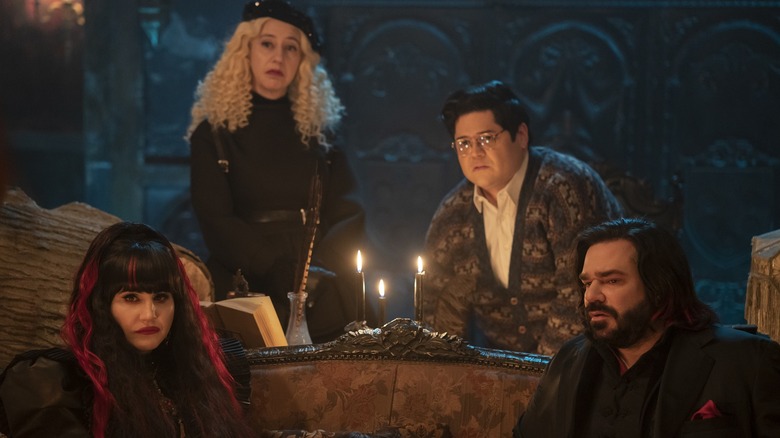 Body-swaps. Pride parades. Mall outings. The best comedy on TV is officially back, baby. WWDITS' latest season introduces our favorite group of undead idiots to even more 21st century hijinks proving that this show – unlike its immortal characters – only gets better with age. Guillermo's struggling with an identity crisis of supernatural proportions, Nadja's been hexed, Colin Robinson is thriving in the service industry, and Nandor and Laszlo are knee-deep in a centuries-old feud. The house is in chaos, which is just how we like it.
4. The Righteous Gemstones (Max)
The super-rich mega-church proprietors are back and they're ready to step into a new chapter that sees patriarch Eli Gemstone ceding control to his kids. Shades of Succession? In some surface ways, sure, but Gemstones is its own swirl of chaos and genius, and this new season goes all in on family feuds while adding monster trucks, romantic entanglements, backwoods survivalists doing that thing they do, and an all-new Baby Billy scheme.
3. Harley Quinn (Max)
Even though there's been a lot of upheaval at HBO Max/Max and even more so for films and TV shows starring DC characters, at least one supervillainess is safe. Miss Harley (who does not need the Joker for success) was almost pointedly renewed as a clattering of show cancellations and removals swirled. Heck, Kaley Cuoco's voice even gave us the only Valentine's Day special worth watching this year. Soon, we might find out whether Bane is still making love to a skyscraper as Harley attempts to get in good with the Bat Family. Quite a contrast there.
2. Justified: City Primeval (Hulu)
Everyone's favorite extralegal lawman is swaggering back into our hearts, long after he made it out of Harlan alive. Can he make it out of Detroit alive, too? We'll see, and Raylan Givens' daughter, Willa, is also onboard to give the hat a hard time because someone needs to do it. We've already pinpointed the one Justified episode, "Long In The Tooth," that makes an ideal essential rewatch before this spinoff, and Raylan should have a swell time hunting bad guys in Motor City. At the top of his list: The so-called "Oklahoma Wildman," portrayed by Boyd Holbrook and his tighty-whiteys.
1. Twisted Metal (Peacock)
Twisted Metal is one of the more unlikely video game-to-TV show adaptations, but the Peacock series has put together quite the crew for this post-apocalyptic joyride. The action-comedy stars Anthony Mackie, Stephanie Beatriz, Thomas Haden Church, Mike Mitchell (of Doughboys fame), and wrestler Samoa Joe as Sweet Tooth (Will Arnett provides the voice of the evil clown). The Last of Us was great, but did it have a clown driving an ice cream truck? Exactly.