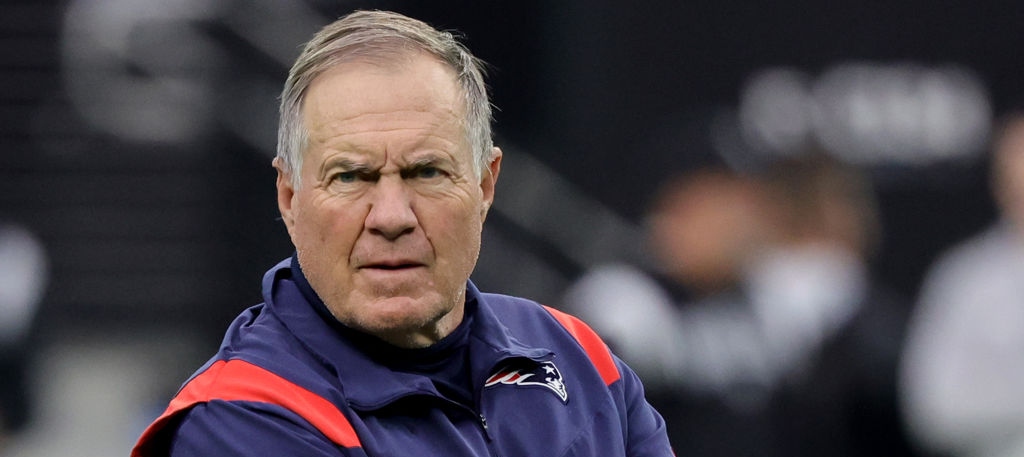 Bill Belichick doesn't often like talking about his life away from the football field, but every once in awhile we get a glimpse at the things that the legendary Patriots coach enjoys doing when he's not in the facility or pouring over tape.
On Monday morning, Belichick joined The Greg Hill Show on WEEI in Boston and revealed that he had gone to Taylor Swift's The Eras Tour stop at Gillette Stadium, and had some high praise for the pop icon's toughness, taking note of Swift nailing her performance in driving rain (via Mediaite).
"That was pretty impressive," Belichick said. "She's tough, man. Stood out there and played right through it."
Belichick was then asked if he's officially a Swiftie, which led to him asking what that even means. The host then noted that Aaron Rodgers is one, which didn't get Bill any closer to an answer, asking if that means he has a sweatshirt or something. As for Bill's favorite Taylor song, well it's naturally "You Need To Calm Down" given that's a message he can really get behind.
"Well look, I'm definitely on the 'You gotta calm down,'" he said. "That's pretty good. Like, you gotta calm down. There's a lot of times when that's very appropriate. Just gotta calm down."
It's extremely on brand for Bill Belichick's big takeaway from watching Taylor Swift to be that she's got good toughness playing through the rain. I absolutely believe the first time the Pats end up playing in some kind of weather he is going to tell his team that Taylor Swift didn't miss a single beat performing in the rain so they have no excuses for turnovers. I also hope he ends up on the sideline one day in a cutoff Eras Tour sweatshirt, making his Swiftie turn official.