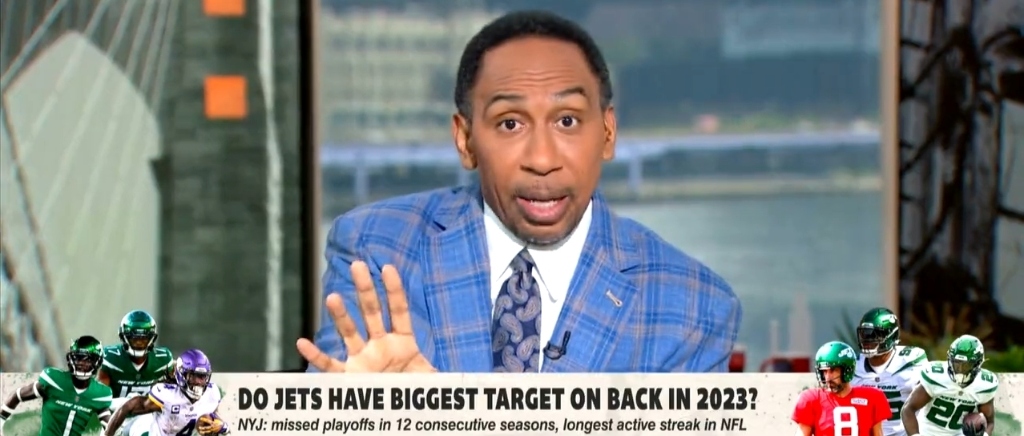 On Monday morning, Stephen A. Smith dropped a nugget of reporting on First Take that he's heard Stefon Diggs wants out of Buffalo, citing a loss of belief in the Bills.
"He don't want to be in Buffalo no more… Stefon Diggs [has] got to be there, but he would prefer to be gone because he's lost a level of belief in the Buffalo Bills."

—Stephen A. Smith

(via @FirstTake)pic.twitter.com/MG08Ke5ZUp

— NFL on ClutchPoints (@ClutchPointsNFL) August 21, 2023
This came after Diggs missed the first day of mandatory minicamp and there was some apparent friction with the star receiver and the organization, but all parties have insisted it's "water under the bridge" since and he's been preparing for the season as normal throughout camp. As such, Stephen A.'s little side note about Diggs being unhappy still was notable to many, enough so that Diggs made sure to let Bills fans know that was definitively not the case, shutting down Smith's report on Twitter.
100% not true. I don't know who the source is but I thought i nip this shit in the bud already.

— DIGGS (@stefondiggs) August 21, 2023
Rocking wit my dawgs… Bills mafia through and through !!!

— DIGGS (@stefondiggs) August 21, 2023
While there certainly seems to be something lingering under the surface in Buffalo with their star wideout, everyone seems willing to move forward and try to put it behind them and see if a bounce back season can fix things. Josh Allen saw some regression a year ago and the Bills faltered under heavy expectations to be a Super Bowl contender. They're still supposed to be one of the AFC's best, but have plenty of competition in the division from the Jets and Dolphins. That brings a different kind of pressure, but if they can win the AFC East one would think that would be a serious confidence boost going into the postseason, where they are looking to finally find the success they crave. If they do, that will probably smooth things out with Diggs and everyone. If not, we may very well revisit Diggs' frustrations next offseason, but he seems determined to not let that be a story as the season begins.