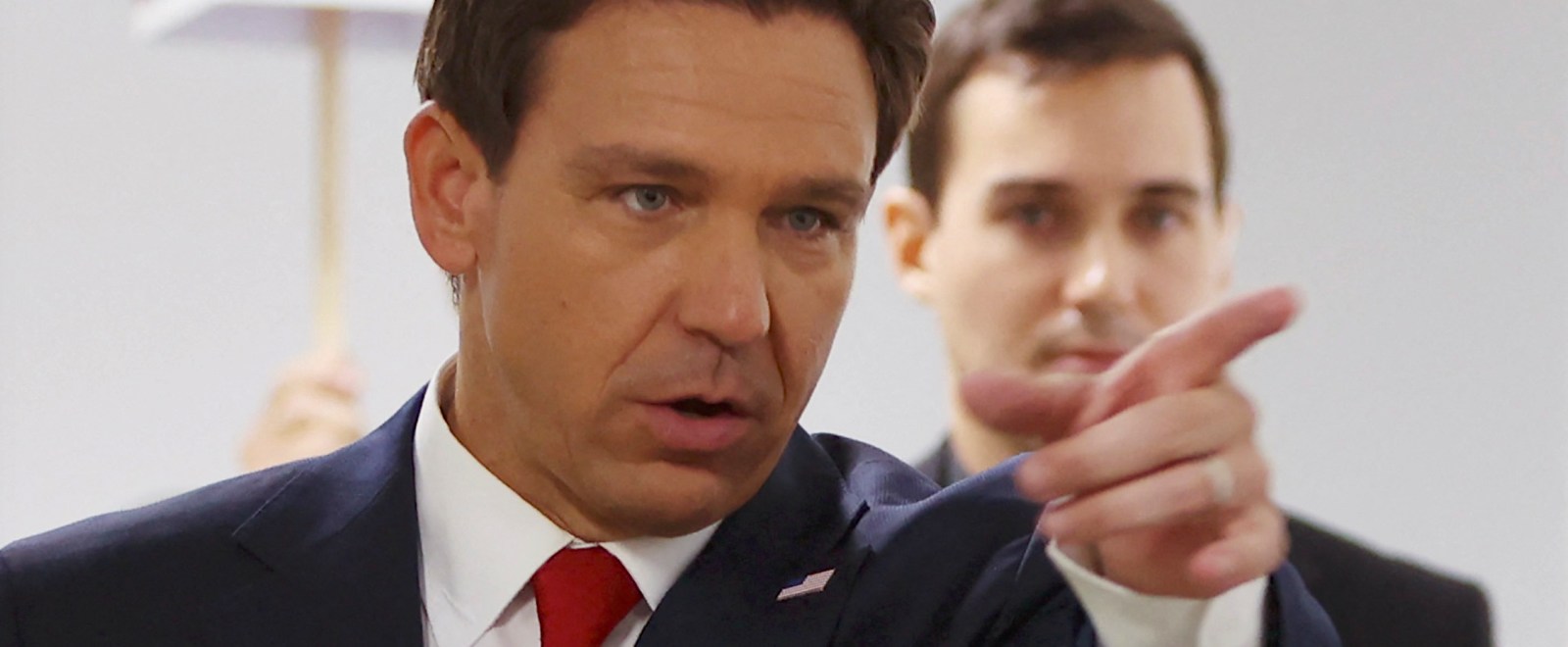 A white gunman shot and killed three Black people at a Dollar General store in Jacksonville, Florida, over the weekend in an attack that's being investigated as a hate crime. The shooter, 21-year-old Ryan Christopher Palmeter, was armed with a Glock and an AR-15-style rifle that had swastikas on it when he took the lives of Angela Michelle Carr, 52; Jerrald Gallion, 29; and Anolt Joseph "AJ" Laguerre Jr., 19. "This shooting was racially motivated, and he hated Black people," Sheriff T.K. Waters of Jacksonville said.
The Associated Press reports that Palmeter, who killed himself following the shooting, "texted his father [during the attack] and told him to break into his room and check his computer. There, the father found a suicide note, a will, and racist writings from his son. The family notified authorities, but by then the shooting had already begun."
On Sunday, Florida governor Ron Desantis attended a prayer vigil for the victims. The unsettling presidential hopeful, who loosened up gun restrictions in the state, was loudly booed. The jeering is so loud, it's hard to hear what he's saying in videos from the vigil.
Many in the crowd demanded DeSantis leave and some levied blame at him for the increase in gun violence.

However, Jacksonville City Councilwoman Ju'Coby Pittman, who delivered remarks before DeSantis took the stage, stepped to ask the crowd to quiet down and listen. "It ain't about parties today," she told the audience. "A bullet don't know a party."
You can watch (and hear) the booing below.
"Your policies caused this!" Ron DeSantis is booed so much at vigil for the Jacksonville shooting victims, he's forced to stop talking. pic.twitter.com/833Vp4BIvX

— Mike Sington (@MikeSington) August 28, 2023
(Via Mediaite and Associated Press)